Two years ago this morning many of us woke up to the stunning news that the Lokomotiv Yaroslavl hockey team out of the Kontinental Hockey League was involved in a plane crash, amongst the 45 players, coaches, trainers, and airline staff on board only 1 survived – a flight engineer.
Naturally what made this airline crash so much more impactful amongst the general populace compared to other aviation incidents was we were so familiar with many of those who died that day.  Growing up, following, cheering on these players for years and years and suddenly many of them were gone in an instant.
I too had memories of watching several of these players over the years, going through my archives I found photos I took at hockey games of some of those who died that day: Ruslan Salei, Stefan Liv, Karel Rachunek, Brad McCrimmon to name a few.  I got the chance to meet accident victim Igor Korolev about ten years before his death at an autograph signing and he was nice enough to pose for a photo with me (even though the autograph warden protested quite loudly as they're known to do):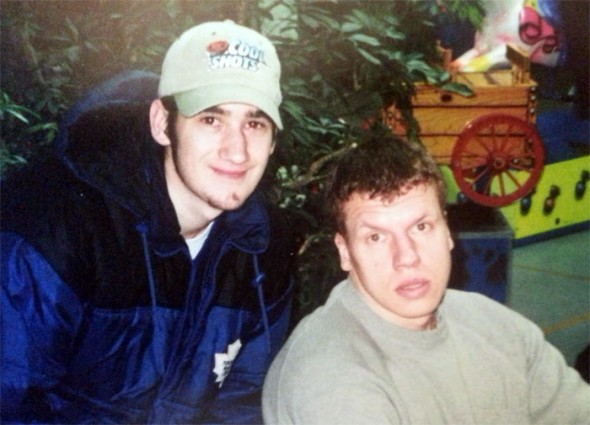 The tributes on this side of the Atlantic that poured in were plentiful, every NHL team held a moment of silence before their first games played after the accident.  Some teams held special pre-game ceremonies once the season began to honour former players who had died, inviting family members down to ice level to let them share their memories and show their appreciation for the support from the team and fans.
Below is a collection of photos showing the various patches and helmet decals teams in the NHL, AHL, and KHL wore in memory of those who lost their lives that day, September 7, 2011.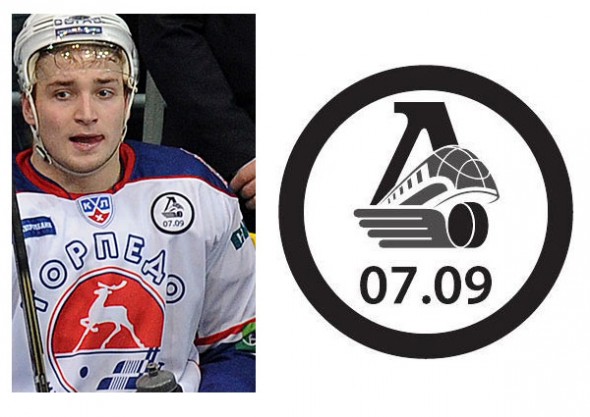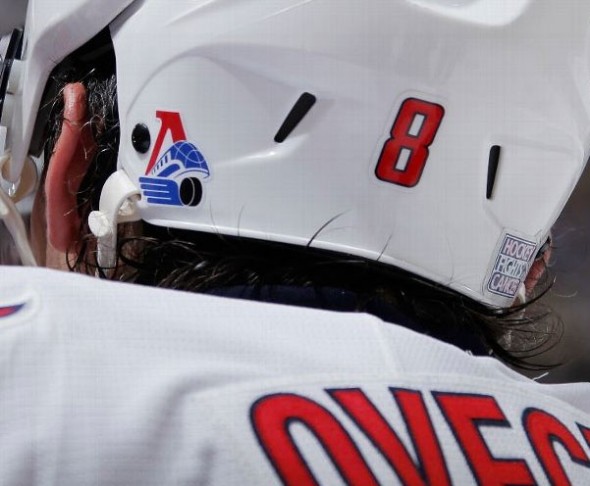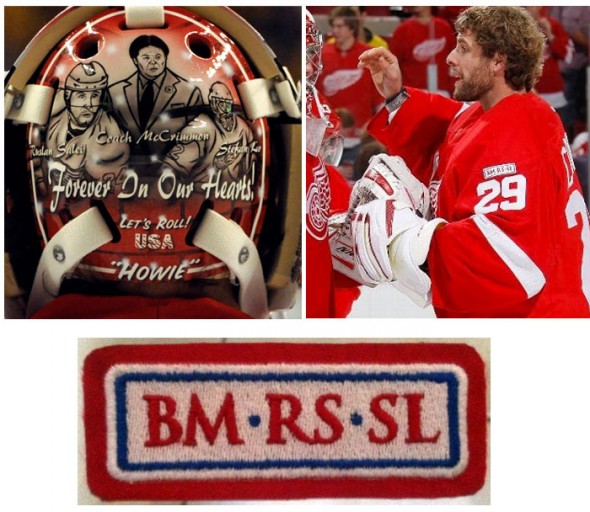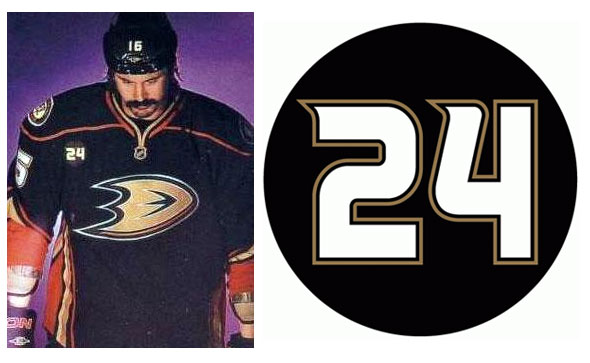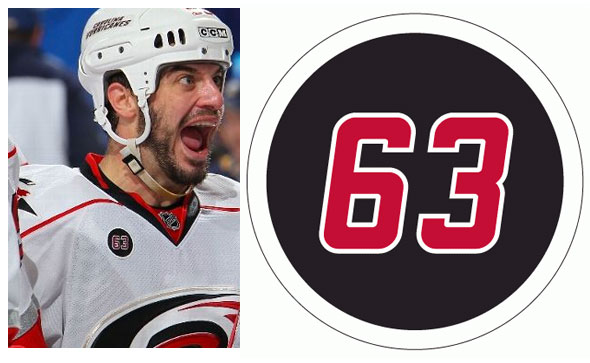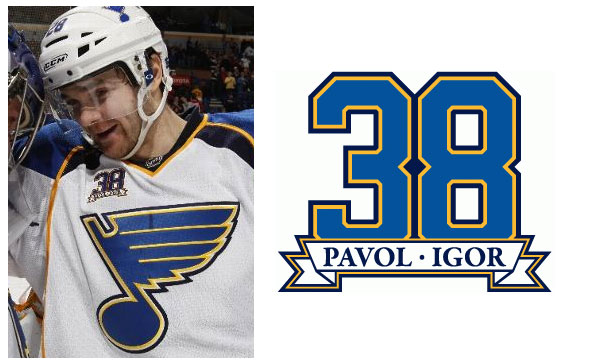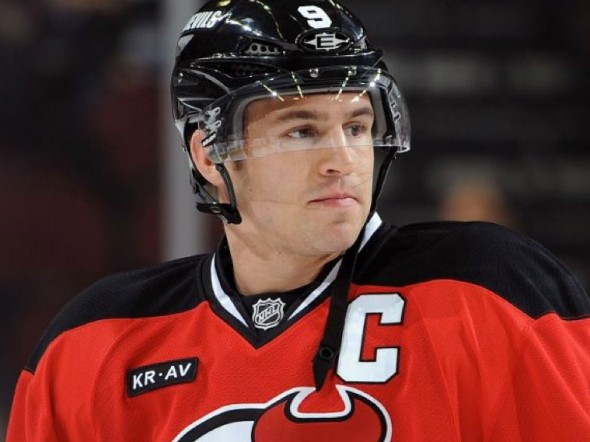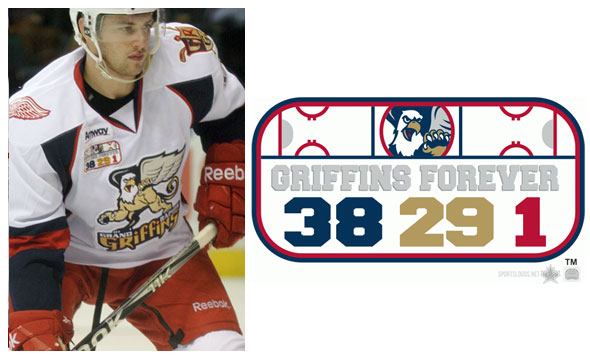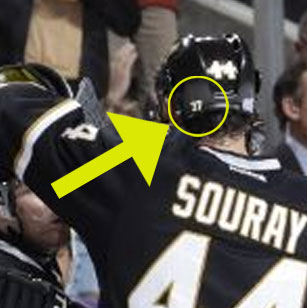 In a non-uniform related tribute, the Kontinental League renamed their annual Opening Cup trophy as the Lokomotiv Cup – a game played between the previous seasons champion and runner-up.
As for Lokomotiv, they were forced to suspend their 2011-12 KHL season.  The team re-joined the league for the 2012-13 season and finished a respectable 4th out of 14 teams in the KHL's Western Conference. Good for them.
A full list of those who died in the crash (former NHL players in bold):
Players
Vitaly Anikeyenko, 24
Mikhail Balandin, 31
Gennady Churilov, 24
Pavol Demitra, 36
Robert Dietrich, 25
Alexander Galimov, 26
Marat Kalimulin, 23
Alexander Kalyanin, 23
Andrei Kiryukhin, 24
Nikita Klyukin, 21
Stefan Liv, 30
Jan Marek, 31
Sergei Ostapchuk, 21
Karel Rachůnek, 32
Ruslan Salei, 36
Maxim Shuvalov, 18
Kārlis Skrastiņš, 37
Pavel Snurnitsyn, 19
Daniil Sobchenko, 20
Ivan Tkachenko, 31
Pavel Trakhanov, 33
Yuri Urychev, 20
Josef Vašíček, 30
Alexander Vasyunov, 23
Alexander Vyukhin, 38
Artem Yarchuk, 21
Coaches/Team Staff
Yuri Bakhvalov, Physician/Massage Therapist
Aleksandr Belyaev, Equipment Manager/Massage Therapist
Alexander Karpovtsev, Assistant Coach
Igor Korolev, Assistant Coach
Nikolai Krivonosov, Fitness Coach
Yevgeni Kunnov, Massage Therapist
Vyacheslav Kuznetsov, Massage Therapist
Brad McCrimmon, Head Coach
Vladimir Piskunov, Administrator
Yevgeni Sidorov, Coach-Analyst
Andrei Zimin, Team Doctor
Flight Crew
Nadezhda Maksumova, Flight attendant
Vladimir Matyushin, Flight engineer
Elena Sarmatova, Flight attendant
Elena Shavina, Flight attendant
Andrei Solomentsev, Captain
Igor Zhivelov, First Officer
Sergei Zhuravlev, First Officer