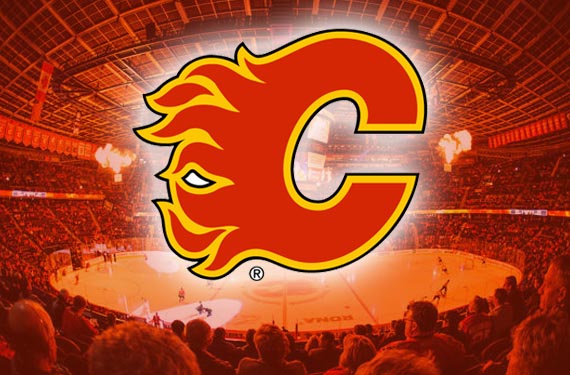 The Calgary Flames will be unveiling a new alternate jersey in the coming weeks for the 2013-14 season.
Calgary's new uniforms are a locked option on the uniform select screen in the recently released NHL14 video game, all but confirming their existence.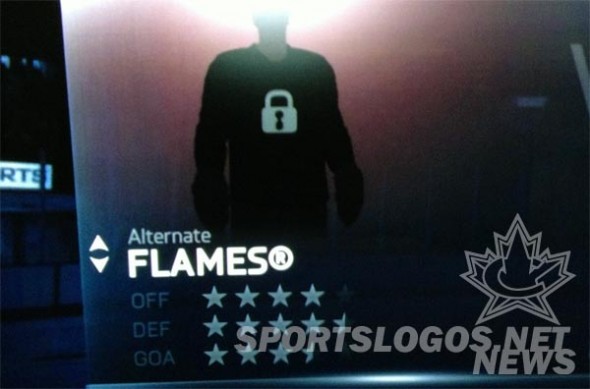 SportsLogos.Net first learned about the new Flames uniform in April but we were unsure of the reliability of our source at the time and chose not to report on it; since then our source has been right 6 times in a row so… Hey! New Flames alternate on the way guys!
There are no details available about the design at this time, but according to the NHL14 uniform select screen the alternate uniform the club has been using for the past 3-4 seasons (a throwback to their road uniforms from the 1980s and early 90s) will stick around.
This will be the third alternate uniform used by the club in it's 32 year history, the first was introduced for the 1998/99 season – a predominantly black uniform featuring a yellow and red horse head with flames (representing the annual Calgary Stampede festival).  The uniform was eventually adopted as the full-time road jersey in 2000/01 before being downgraded back to an alternate in 2003/04 and phased out completely after 2005/06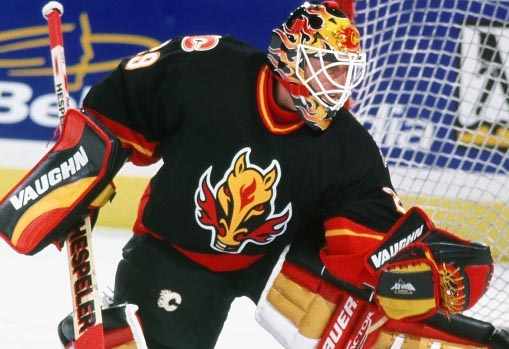 For the 30th anniversary of the team in 2009/10 they re-introduced their current alternate uniform (which we already alluded to two paragraphs back) a direct throwback to their original red road uniform used since their move from Atlanta in 1980, during their 1989 Stanley Cup victory, and right on through until the end of the 1993/94 season.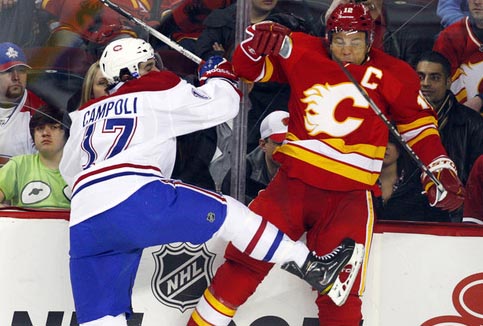 The Flames will be the sixth NHL team to debut a new uniform in the upcoming season joining the (click any of the links for details on their new look) Buffalo Sabres, Carolina Hurricanes, Dallas Stars, Minnesota Wild, and San Jose Sharks.