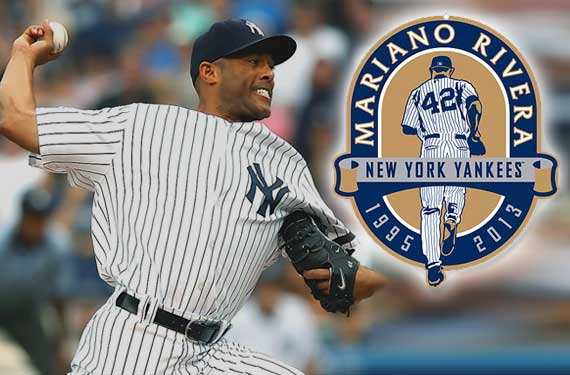 The New York Yankees will be honouring the final homestand of Mariano Rivera's career today by wearing a patch depicting their longtime closer on their uniform sleeve. Rivera's number 42 was also retired by the Yankees during a pre-game ceremony. He is slated to retire following the 2013 season.
The patch shows Rivera from that familiar angle and wearing that familiar number, running in from the bullpen wearing the #42 – the last Major League ballplayer to ever wear that number regularly.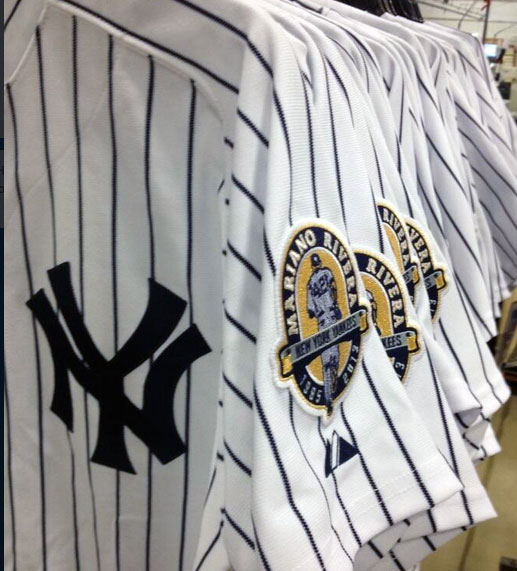 This is not the first time a player has been honoured with a patch for their retirement, the San Diego Padres wore Tony Gwynn patches in 2001 and the Baltimore Orioles wore Cal Ripken Jr patches, also in 2001, for their final games.
Rivera is the all-time Major League leader in saves with 652, he has played every single game of his 19-season career with the New York Yankees, his made his debut in 1995.
The Yankees will play another three games at home when the Tampa Bay Rays come to town, they finish off the season in Houston — where Rivera will make his big league debut at Minute Maid Park — with the final game being played a week from today, on September 29… which means the Astros will be wearing their rainbow BP uniforms.  A fitting send off.