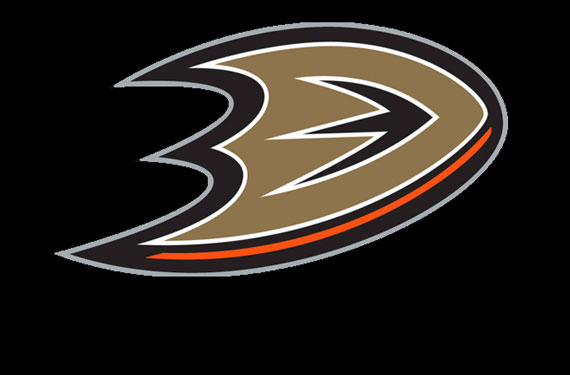 The Anaheim Ducks have finally made it official and have joined the Dallas Stars as NHL teams coming into 2013-14 with a new primary logo. After several years as using it as an unofficial primary logo, the Ducks have promoted their alternate logo to primary status.
During the offseason the team made a logo swap, switching their primary logo, the "DUCKS" wordmark which appears on their home and road uniforms, with their alternate logo, the webbed foot "D" which is on the front of their alternate sweaters.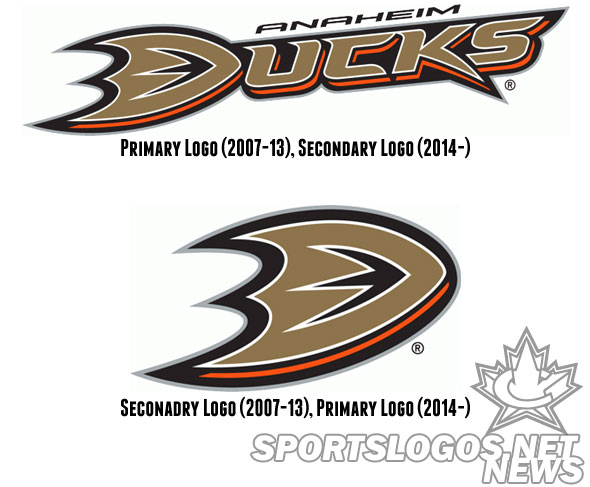 When contacted the team told SportsLogos.Net that they used the "DUCKS" wordmark as the primary logo for the first few seasons to help establish the new brand after the club was re-named from "Mighty Ducks" before the 2006-07 season.  It makes sense, with a new team name you'd think a team would like to make the new identity known as much as possible (are you listening, Pelicans?).
Despite the logo designation swap the Ducks are not planning on putting the "D" logo on the home and road jerseys anytime soon, for now she'll continue to live front-and-center on the alternate.