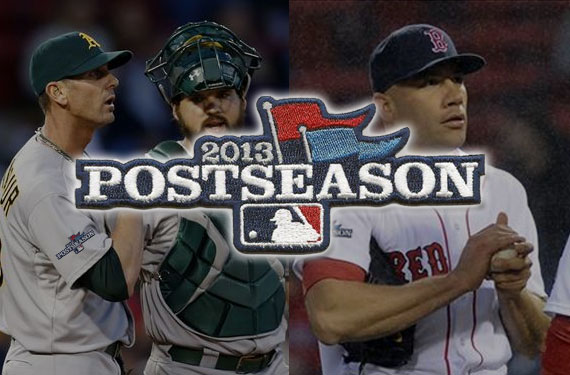 Much like teams have done for every World Series since 1987, all teams who make the MLB playoffs in 2013 will be wearing a special "Postseason" patch on their jerseys through the Wildcard, LDS, and LCS rounds.  The standard World Series patch will then be applied to the jerseys of the two remaining clubs.
This news is courtesy a Tweet sent out by @TheEmblemSource, the company who produces the on-field patches for Major League Baseball.
This is the first time any of the big 4 leagues (MLB, NHL, NFL, NBA) have had all their remaining teams wear a patch throughout the entirety playoffs, all of those leagues have had teams wear a patch in the finals only for a number of years now.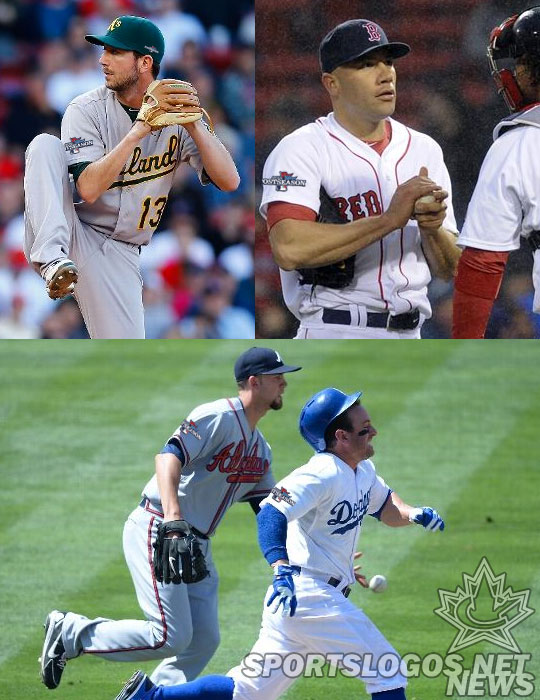 Last season MLB experimented with this idea by having every playoff club wear a 2012 Postseason patch on their caps throughout the playoffs, it must've been a big money maker for them to expand it now to the jerseys so soon.
While I'm always a fan of teams wearing patches, I wonder if this now reduces the awesomeness of having the World Series patch affixed only to teams who qualify for The Fall Classic… growing up (and still to this day) I always looked forward to getting my first look at the championship round patches on both teams jerseys during the Game One ceremonies.  Yes, I'll still have that once the Series gets underway, will it be as much of an "oooh!" moment now that I've seen the team wear a very similar patch for the past 2 weeks already?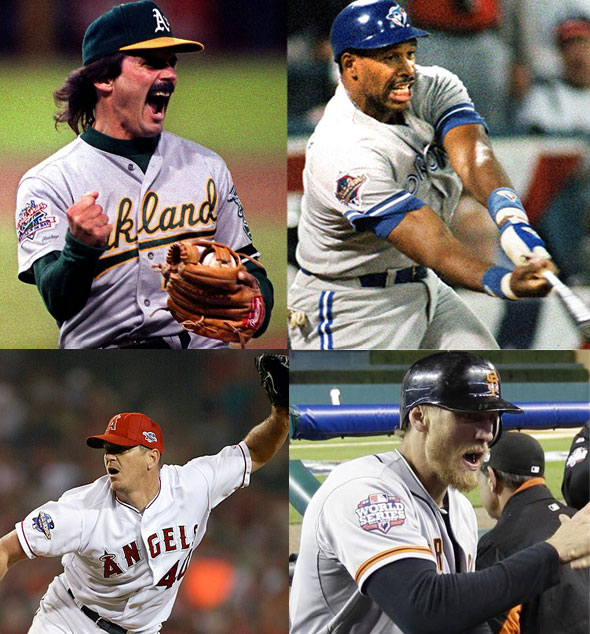 Ultimately it doesn't matter much, if the patch on the jersey sells then it'll stick around, and if affixing more and more of these patches to make more and more sales keeps the teams from going forward with sponsor patches then bring on the special patches.
I've yet to hear if the patch will also be returning to the caps but you gotta figure they will be.
We have a nice, clear copy of the 2013 Postseason logo on the website, you can check it out here