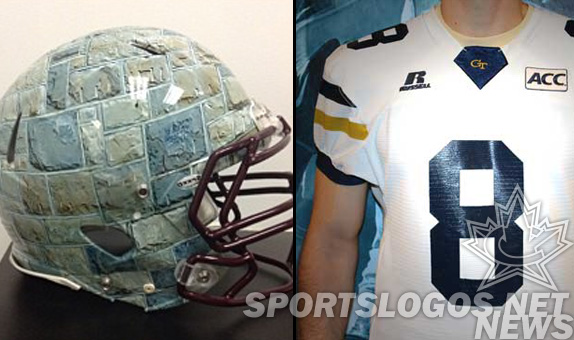 Both teams' common name ends in the word "Tech" and both are wearing something different and distinctive for their Thursday Night football game.
Virginia Tech is honoring "Hokie Stone," a rock that is found in a quarry near campus in Blacksburg. It also is used on nearly every building on campus. The pattern on the side of the "wrapped" helmets is common to the buildings students see every day. It does not, however, make a very attractive helmet.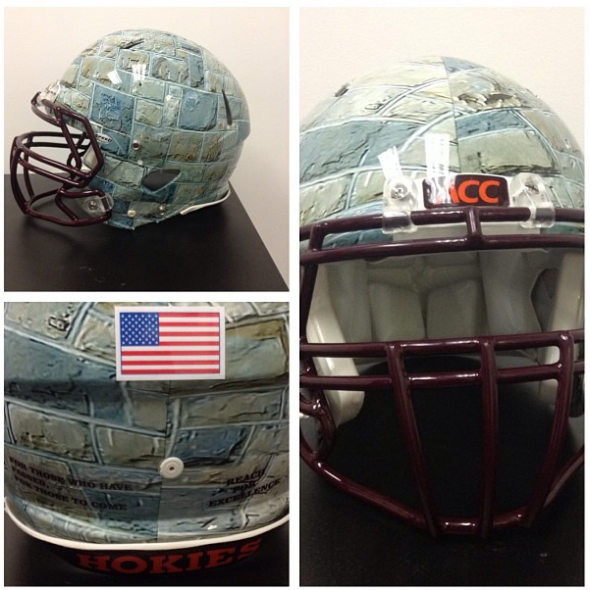 Georgia Tech will be celebrating 100 years of Grant Field (the oldest on-campus football stadium in all of the NCAA) first used in 1905, and a complete stadium since 1913. They have been encouraging fans to wear white and will be wearing throwback jerseys.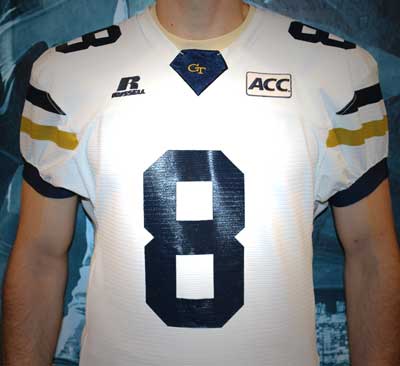 The GT football team has been wearing a white jersey whenever possible since the 40s, with a long stretch of white jerseys, navy numbers, with three stripes on the sleeve. This year's jerseys have a creative implementation of the three stripes, with one being the elastic arm band. Compared to their history and other jerseys, we approve. Compared to their bubble-wrap jerseys from last year, we here at Intercontinental Sports Logo Ballistic Missile Command have broken out the bourbon and confetti to celebrate.
Yet unknown are what if any nod to the stone the Virginia Tech jerseys will have as well as what helmet Georgia Tech will wear.  Georgia Tech could wear white helmets with gold GT and a navy stripe, which we would be in favor of, or they could recycle their chicken-wire monstrosities from last year. Though even those awful helmets wouldn't be the worst on The Flats tonight.
Come back as see us here after game time for photos of the uniforms in action and answers to the questions above.
How do you like the "Hokie Stone" lids VT will be wearing? Are they creative, or just block-headed?
UPDATE: Georgia Tech are wearing gold helmets, with no decal… but a navy facemask instead of grey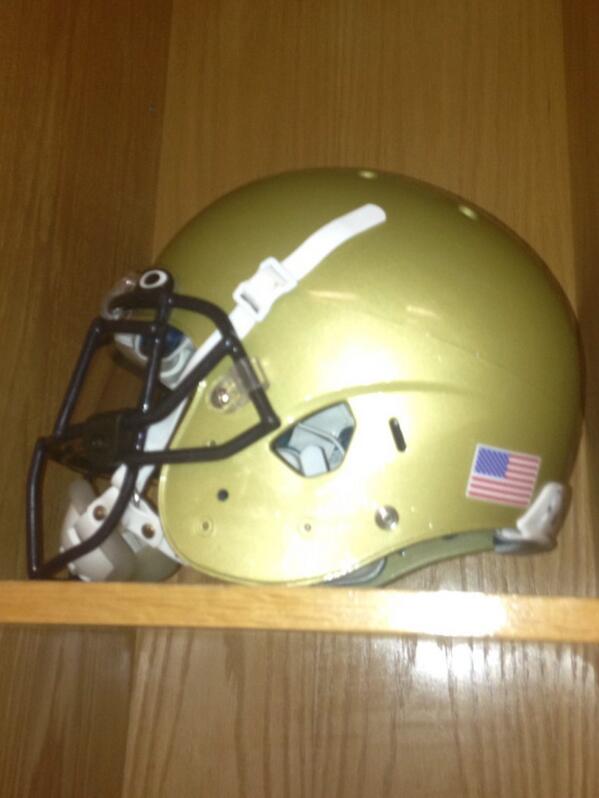 UPDATE 2: GT will also be in gold pants. Look, we love GT in gold helmets, white jerseys, and gold pants, but with all the publicity they have been giving this game as a "white out" we are surprised they didn't pull out their white helmets and white pants.
UPDATE 3: VT will be in their all-maroon throwback uniform, no stone. The stone helmets have now added a decal.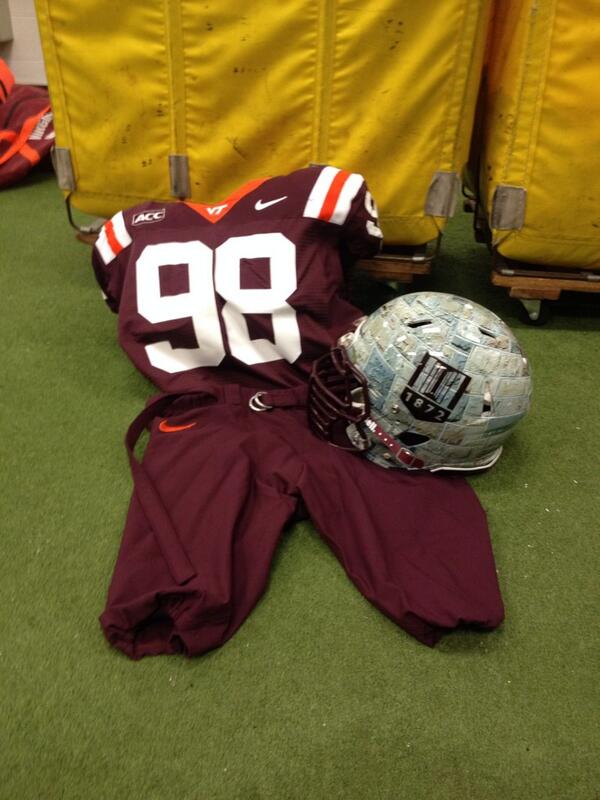 The decal says 1872 and is their University shield.
The shield's shape also reflects the collegiate heritage of all universities, and the numerals "1872" recognize the year the university was founded and reinforce the traditions of long-standing service to the Commonwealth of Virginia.

The shield was adopted in May 1991.
UPDATE AGAIN: Tech running out of the tunnel in their throwback uniforms.