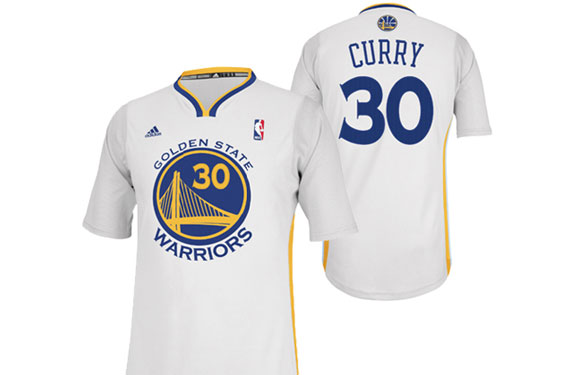 The Golden State Warriors unveiled their new white alternate sleeved jersey which they will wear for every Saturday home game in the 2013-14 season.
Golden State was the first team to wear the modern sleeved jersey in the NBA when they took to the court wearing their yellow versions of this new uniform for three games in 2012-13.
This new uniform is white with yellow and blue trim around the collar with plain white sleeves, the Warriors primary logo is featured directly on the center of the chest with the players number right on the logo.  Yellow stripes go down either side of the jersey and the Warriors' bridge logo is on the back above the player name and number.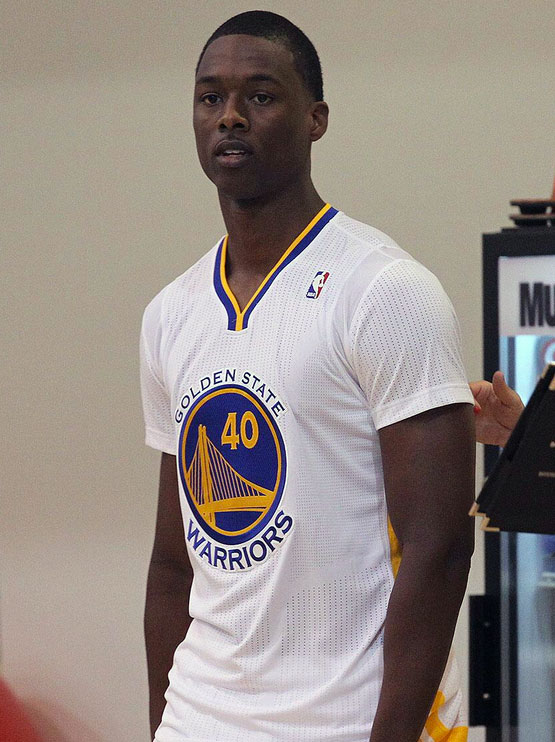 What's the deal with all these sleeves? Well, here's the official reasoning they're going with from the press release…
"The short sleeve alternate uniforms are the team's lightest uniform to date and feature the super lightweight stretch woven short with maximum ventilation for player comfort. The jersey includes armhole insets with 360-degree stretch fabric that facilitates free range of motion for the arms and shoulders for maximum movement in all phases of the game, on par with that of a traditional tank basketball jersey. "
Golden State has announced their schedule for this jersey, you can find out all the games to avoid going to or watching on television below:
– November 2, 2013 vs. the Sacramento Kings
– November 16, 2013 vs. the Utah Jazz
– November 23, 2013 vs. the Portland Trail Blazers
– December 21, 2013 vs. the Los Angeles Lakers
– February 22, 2014 vs. the Brooklyn Nets
– March 22, 2014 vs. the San Antonio Spurs
And here's a look at the yellow sleeved jersey the Warriors débuted last season, it hasn't been announced whether or not this will be back this year: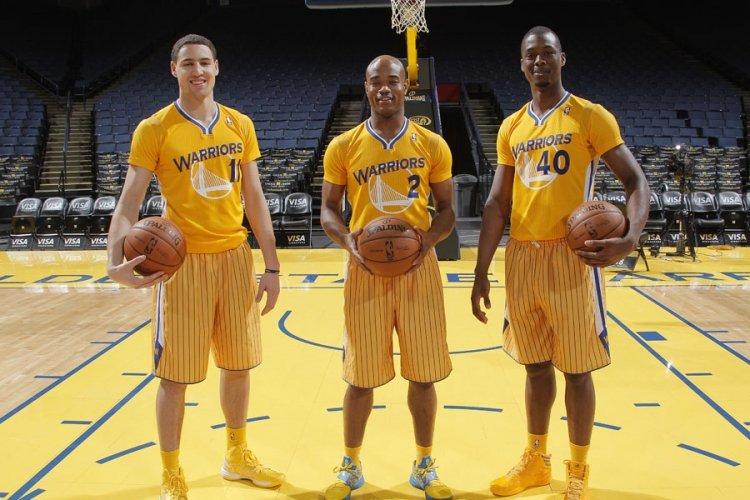 Golden State joins the Phoenix Suns, Los Angeles Lakers, and Los Angeles Clippers to head into the new season with a new sleeved jersey.