As we reported last week, the Los Angeles Clippers will be wearing a light blue sleeved alternate jersey for the upcoming 2013-14 NBA season.  The Clippers made it official, unveiling the jerseys during their media day event today in Los Angeles.
They're calling it their "Back in Blue" jersey and will we worn for every Sunday home game during the season.  They will make their on-court début during a pre-season game in Las Vegas on October 19th.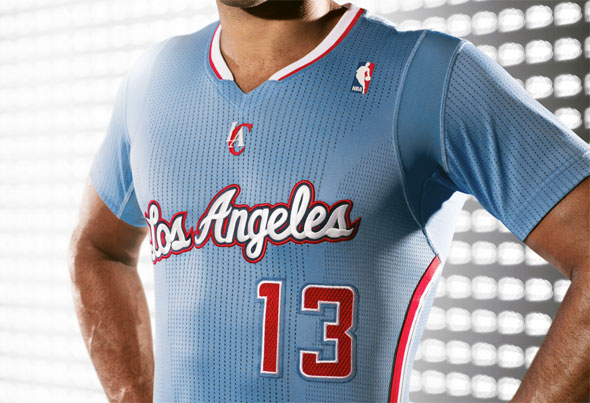 The new uniform was designed by adidas and was made with the history of the Clippers in mind.  The uniform is light blue, the first time the team has worn this shade of blue since their days in San Diego and even harkens back to their days as the Buffalo Braves in the early 1970's.
As previously mentioned in our post last week, the shorts also contain three nautical flags – which spell out "L A C" (or, Los Angeles Clippers).  A nod to the "CLIPPERS" flags the San Diego Clippers wore in the late 1970s.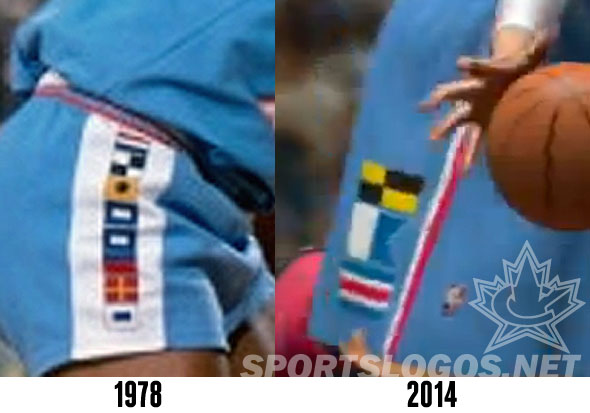 Los Angeles joins their fellow Pacific Division mates in Phoenix, Golden State, and the LA Lakers are teams wearing sleeved jerseys in 2013-14.  Sacramento, you're up.