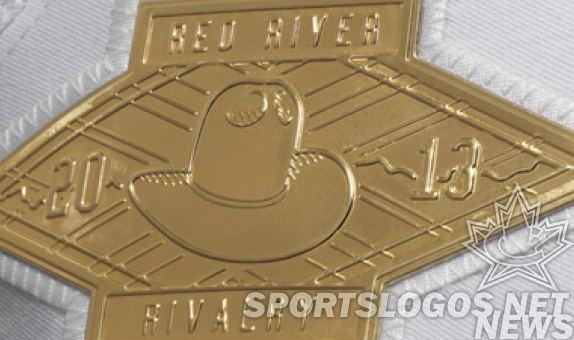 Well, OK, maybe not "revolutionary," but both teams have slightly tweaked uniforms for their rivalry game, being played Saturday at Noon. Both teams are going to be trimmed in gold, in recognition of the Golden Hat Trophy, for which the teams will compete.
The Sooners sport white jerseys over white pants, with gold emblems, and gold outlines on the numbers.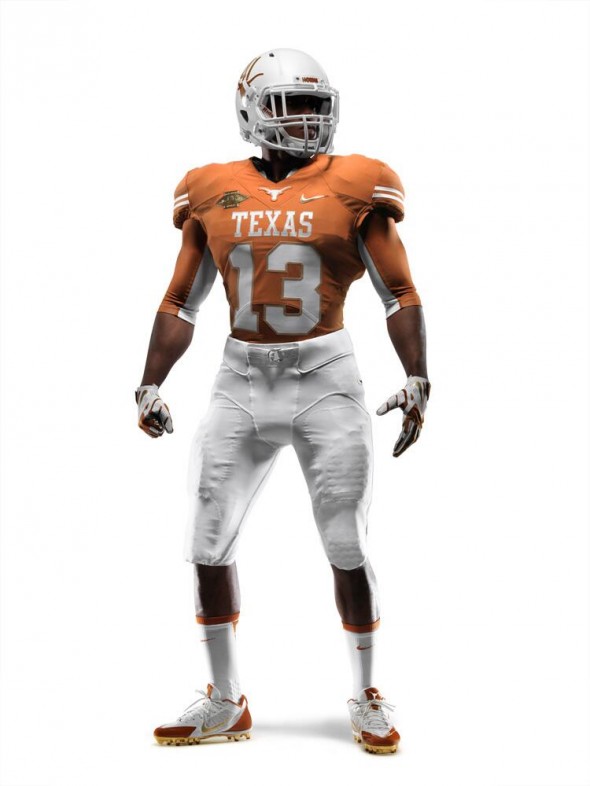 The Texas uniforms will also have the gold Red River Rivalry logo, alongside a gold-outlined Longhorns logo, and the Nike logo. The numbers are also outlined in gold, but it is quite difficult to pick up on the burnt-orange jersey. It also appears that Texas will wear their throwback helmets, with the uniform numbers above the Longhorns logo.
How do you like these tweaks for the rivalry game? Do rivalries need distinctive uniforms? Are these gimmicky? Or do they add to the existing look well, and are a fun addition for the special game? Are you down with both teams adding the gold?