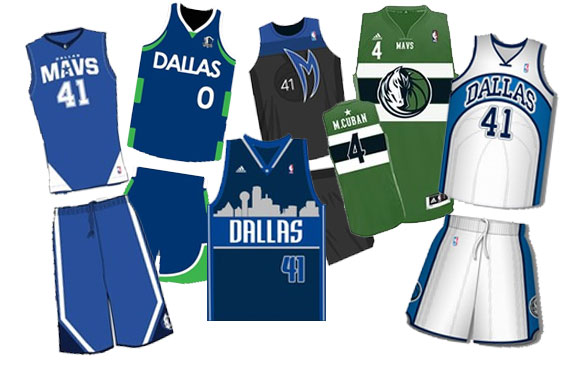 The Dallas Mavericks have announced the finalists and began the voting process for their fan-designed uniform contest launched by owner Mark Cuban this past May.
The ten finalists all feature either the current colour scheme of blue, navy, and silver or the original Mavs colours of blue and green — as with most fan-designed uniform contests the quality of the designs range from "What's an MS Paint?" to "I can use Illustrator!"… in all honesty though I was quite surprised with some of these designs, there are a couple of quality entries in this set.
A look at all the entries you can vote on below:
If I had to pick my favourite of the bunch it'd be Design #8, which is currently leading the pack ahead of Mr. Skyline #9 in second and the one with the Dallas Stars-esque logo #6 in third.
This is also a good opportunity to get a good look at the designs before adidas gets their hands all over it and turns it into a sleeved jersey with a tiny wordmark with white on white numbers or something.
You can vote for your favourite here, apparently you need to be logged into Facebook in order to cast your vote. No details on when the contest ends or what the winner gets have been announced, but hey, it's Mark Cuban, he can end it and award whatever he wants whenever he wants.
UPDATE (Oct 11/13 4:15pm ET): I'm not sure how I possibly missed this on my first look through the finalists, but #8 (my favourite at the time, and currently in first place) is clearly a Seattle Supersonics jersey… maybe that's why I liked it so much, I loved that Sonics uniform: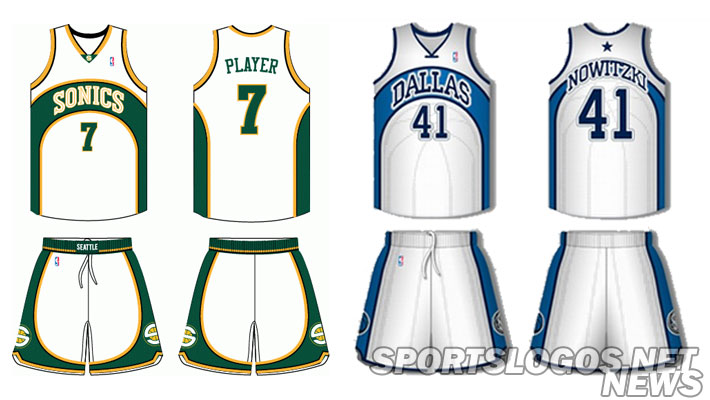 And I felt it was too obvious to bother mentioning but it should be pointed out that #9 (currently in second place behind the Sonics jersey above) is an obvious homage to the Denver Nuggets: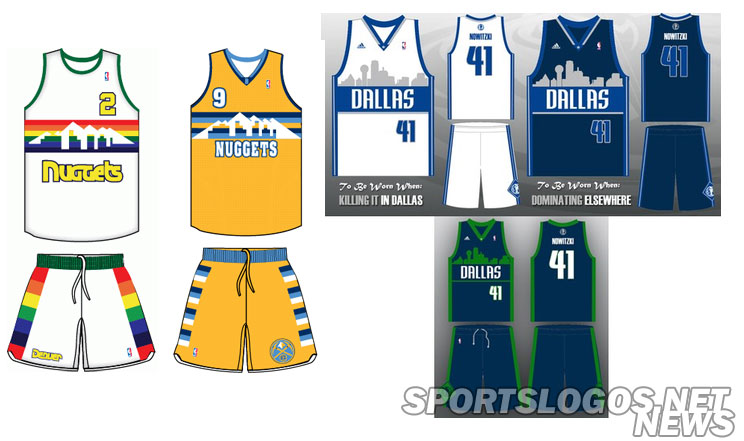 So there you have it, it's Sonics in first and Nuggets in second for the new Mavericks jersey. Go fans go.