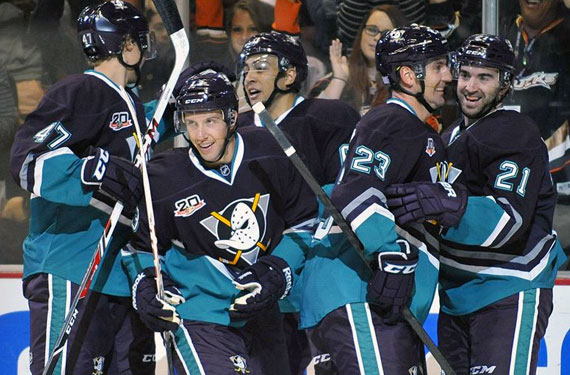 The Mighty Ducks of Anaheim, gone since the franchise rebrand in 2006, made their return to the Pond last night in honour of the 20th anniversary of their first season in the NHL.
Anaheim took to the ice wearing the original 1993-94 team uniforms updated to fit the modern Reebok Edge jersey template, note the inclusion of the NHL shield on the collar and the "tail" from the waist of the jersey.  Jerseys were matched with accurate helmets, pants, gloves, and socks to complete the throwback look.
The look was pretty spot-on, as you can see from this side-by-side comparing last night with a game from 2005: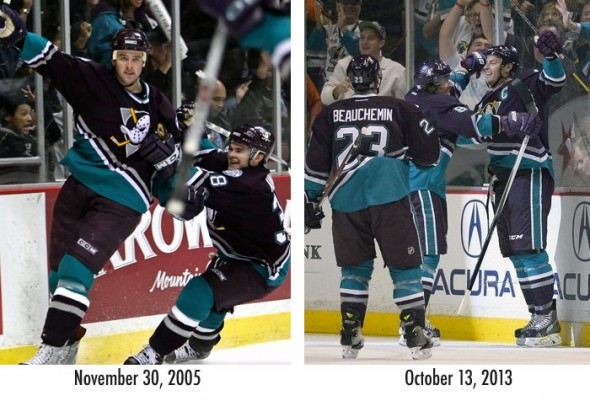 The throwback look was to an era so recent that several Ducks players playing last night actually wore this uniform style earlier in their careers: Teemu Selanne, Ryan Getzlaf, Francois Beauchemin, and Corey Perry to name a few. Here's Teemu wearing the original look from 1996 and the throwback look from last night: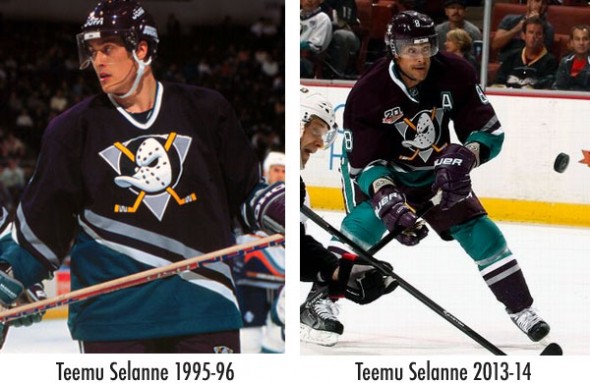 Below are just some random in-game photos giving you an idea how these uniforms looked in their return to action: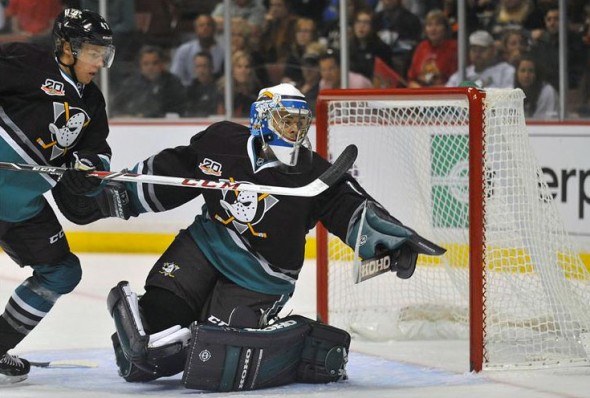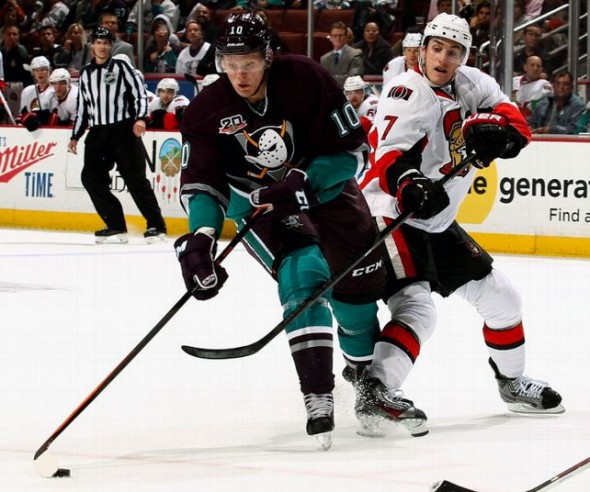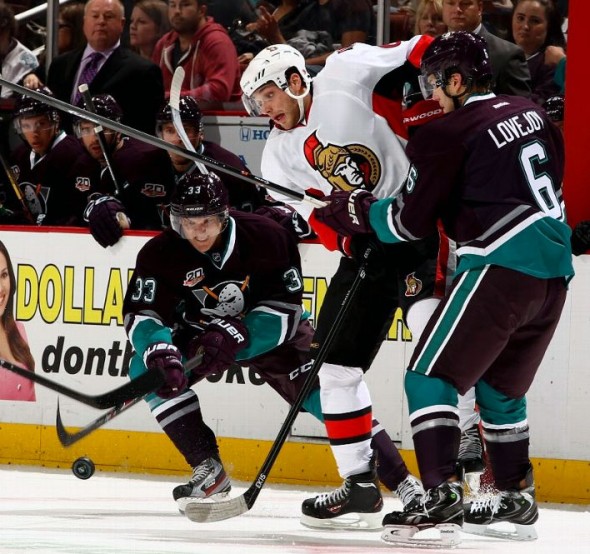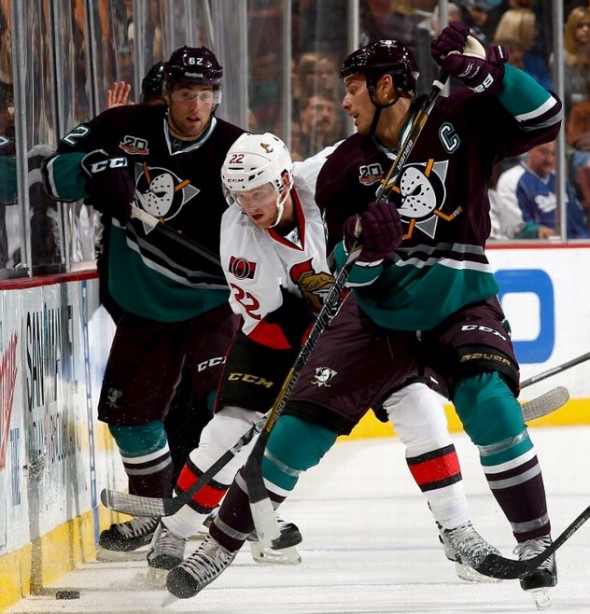 Joining in on the fun was the Ducks' local TV broadcast who used retro 1993 era on-air graphics before and during the game as seen in these pre-game screencaps courtesy @Icethetics: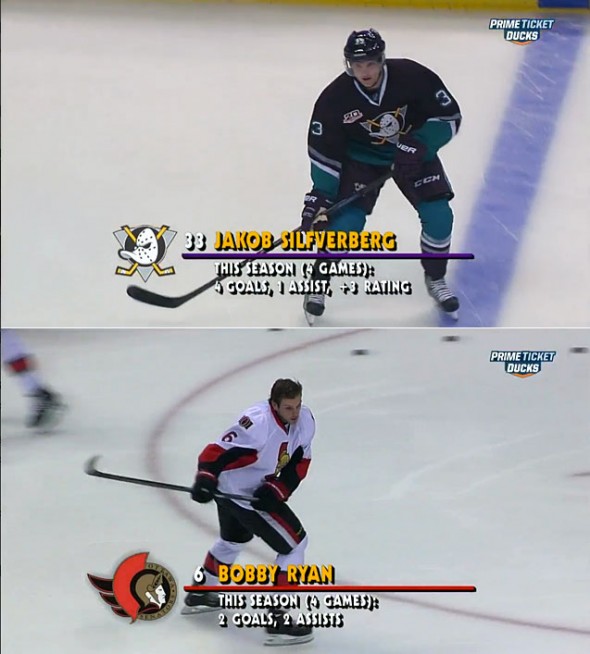 Ducks goaltender Jonas Hiller had a custom paint job added to his mask incorporating both the Ducks primary mark from the era and the "Wild Wing" mascot logo used on the infamous third jerseys from 1996: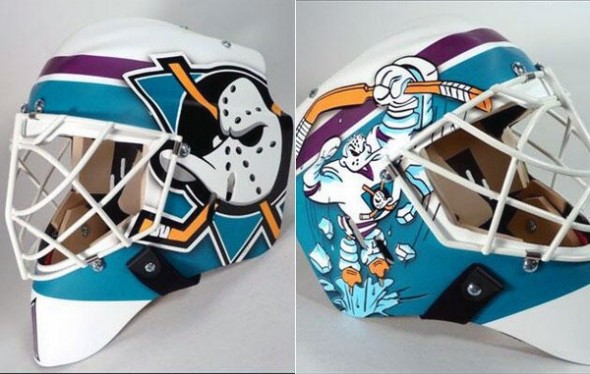 Throwback jerseys are available for purchase via the Ducks online shop here, just a heads up that jerseys purchased via the web are of the original jersey cut (wicked) and do not come with the 20th anniversary patch worn last night (which makes em even more authentic).