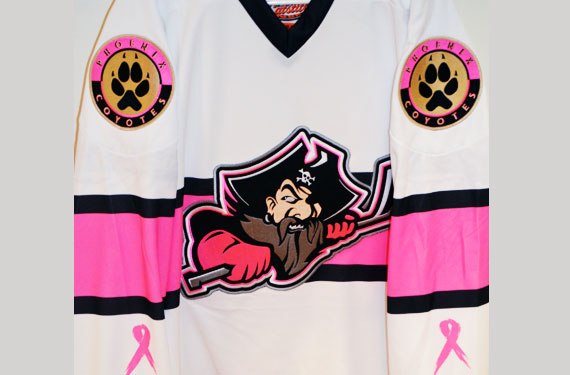 The Portland Pirates of the American Hockey League today have unveiled their "Pink in the Rink" jersey for Breast Cancer awareness.
The 2013-14 version of the jersey features a Montreal Canadiens 2013 AHL All-Star Game jersey style pink and black horizontal stripe across the chest and arms, two pink ribbons run down either sleeve near the cuff and a Phoenix Coyotes secondary logo with pink accents is on either shoulder. Portland's primary logo is front and centre on the chest with pink gloves and trim.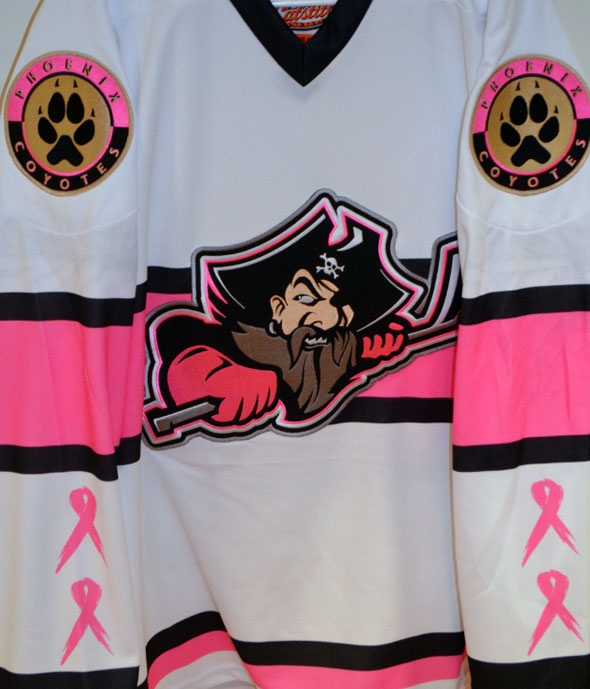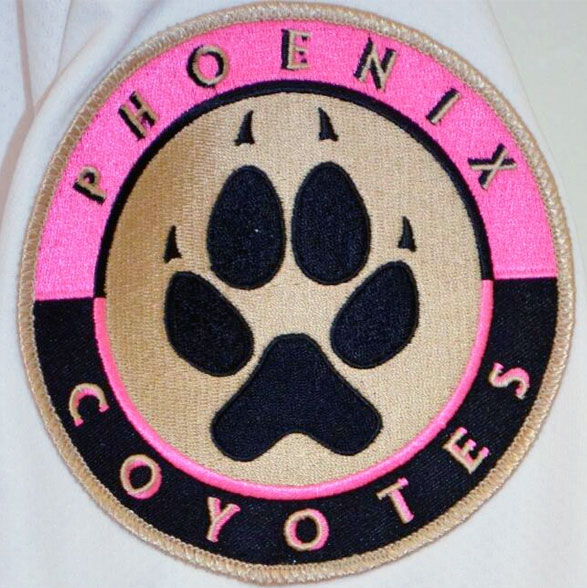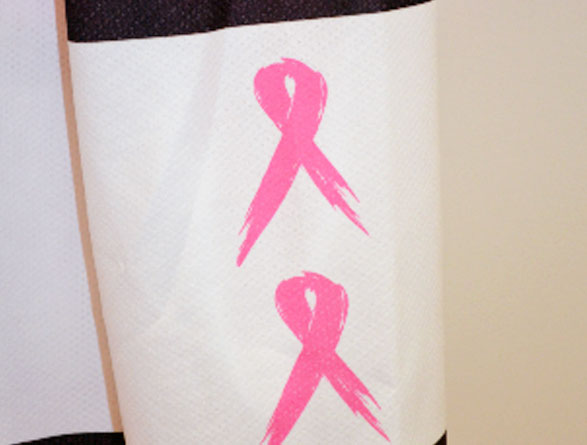 Portland's 7th annual "Pink in the Rink" game will be played on October 19th. A look back at the pink Pirates jerseys worn for the past four seasons: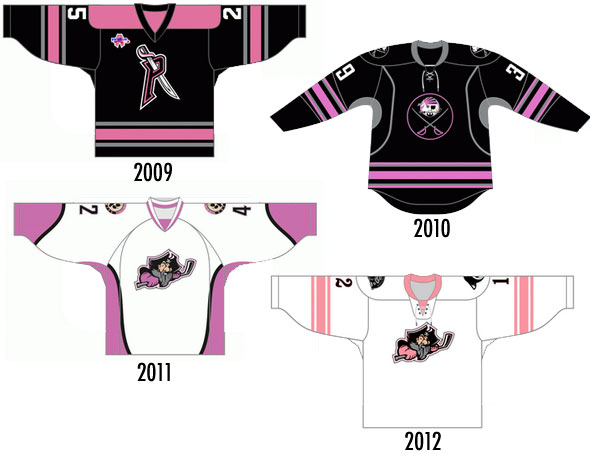 UPDATE Oct 15/13 10:40am:
Chris Knoblock, the Pirates Director of Media Relations tweeted out that the inspiration for the pink jersey design was actually the 2013 AHL All-Star Classic jersey (because why would a Phoenix Coyotes farm team use the template of another NHL team?)…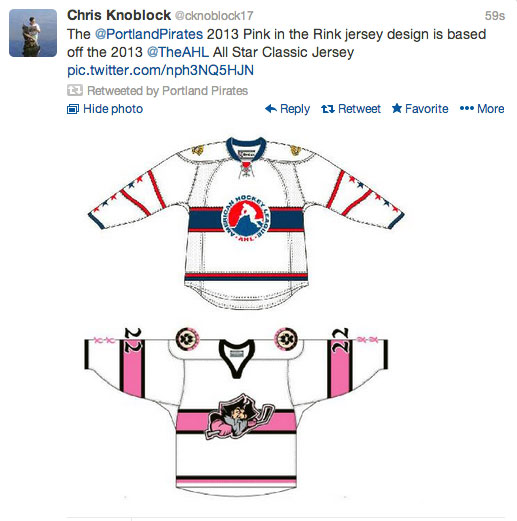 … but it's obvious that the All-Star Jersey was inspired by the Montreal Canadiens throwback alternate jersey from a few years back, check it out, same striping and everything:
Either way, the Pirates pink look for 2013-14 is their best one to date.