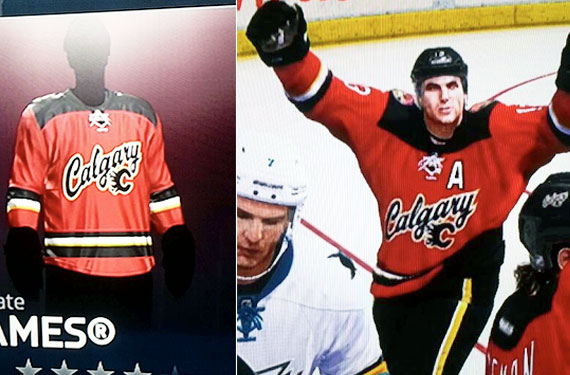 Earlier this month the Calgary Flames new third jersey was supposedly leaked via an accidental roster update in the NHL14 video game. But now thanks to a teaser video played during Calgary's game against the New Jersey Devils last Friday it's easily confirmed, the leak was legit.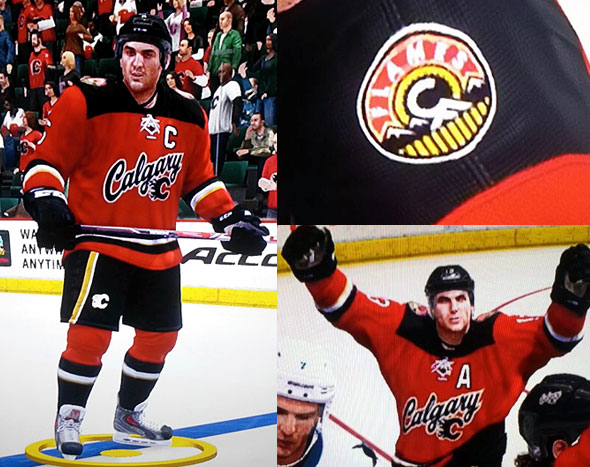 The new uniform is red with black shoulders, a wordmark "Calgary" logo with the 'flaming C' logo across the chest in a similar fashion to the Buffalo Sabres' late-great alternate jersey. On the shoulder is a new patch, a yellow, black and red circle showing a mountain range, a field of wheat, and a rising sun behind it all – your typical Province of Alberta scenery. There's also a clever "CF" formed in white between the sun and mountain peak. Love it.
Calgary will unveil this new alternate sweater on October 27th.
Here's the actual video from YouTube user clib542:
http://www.youtube.com/watch?v=zrFOzrpLBBc
And just some screencaps from that same teaser video with comments on what they represent (you can compare and confirm for yourself using the images from the video game above):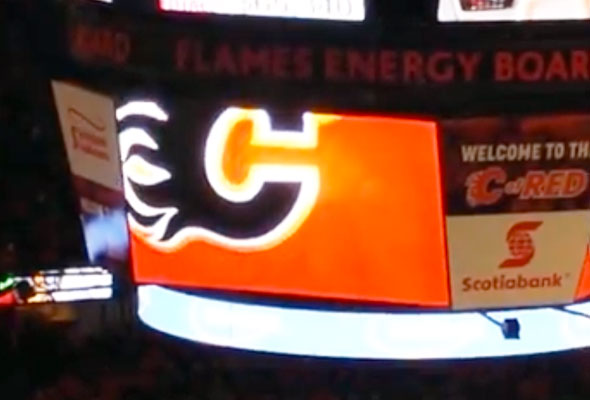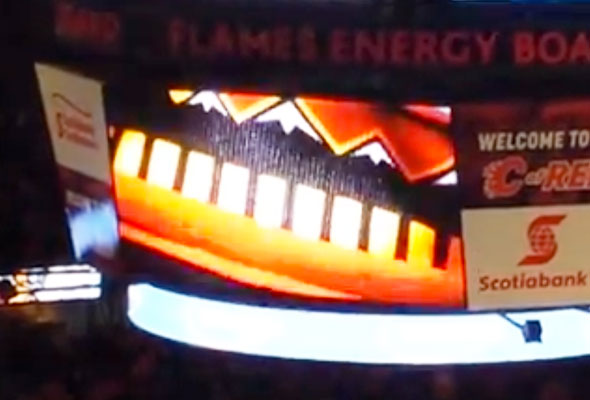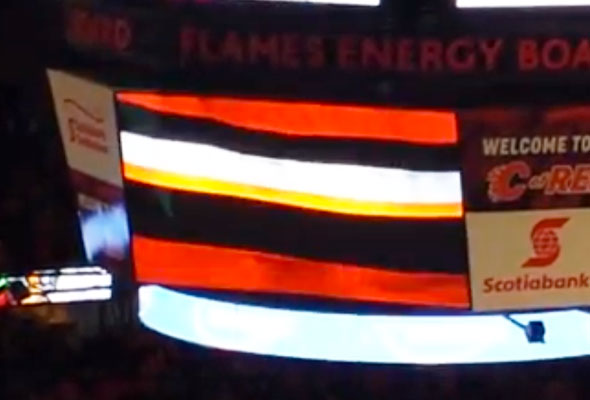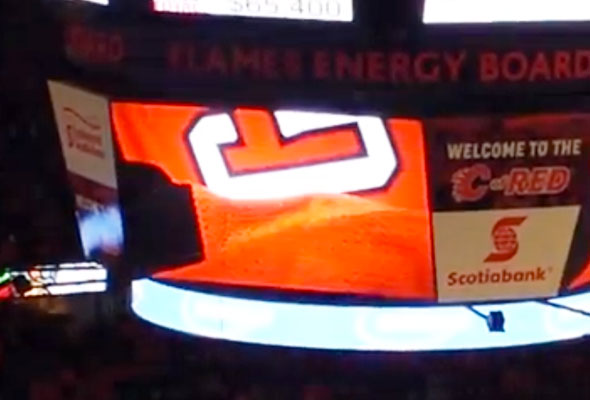 UPDATE (Oct 16/13 – 12:24pm ET):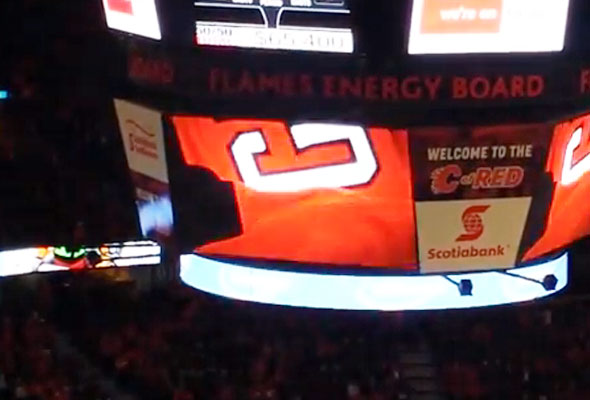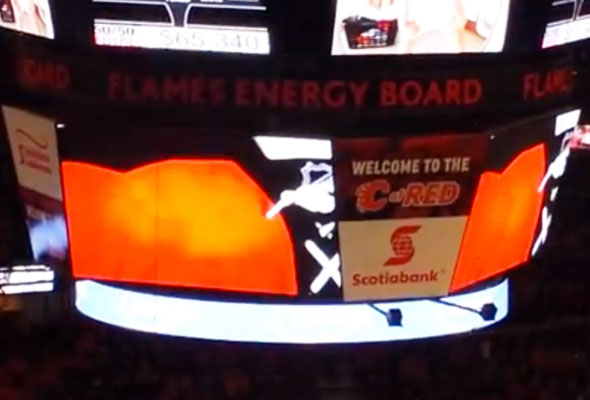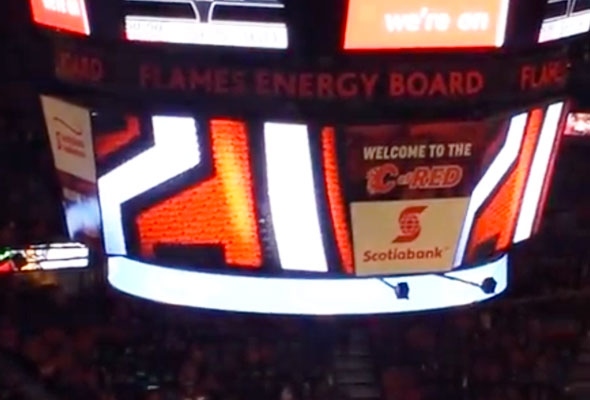 Credit where credit is due, the new jersey leak was first tweeted to and reported by Icethetics courtesy a protected Twitter account, Icethetics also first discovered this video of the teaser. They did a fab job at getting this news out there, kudos.