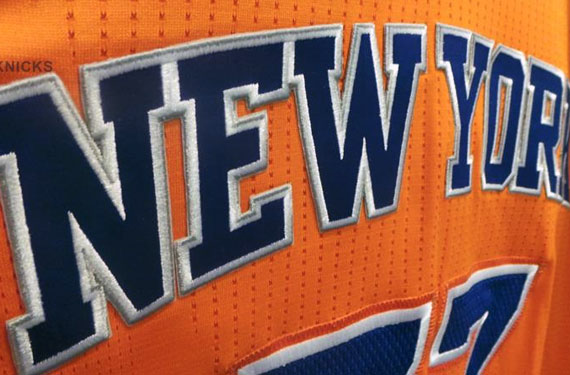 The New York Knicks tweeted out a teaser pic showing off their yet-to-be-unveiled new orange alternate uniform.
This now confirms the leaked image we all saw back in June showing Iman Shumpert wearing an orange Knicks uniform for an adidas photoshoot. Shumpert posted the photo to his Instagram account and promptly deleted it, now we know why.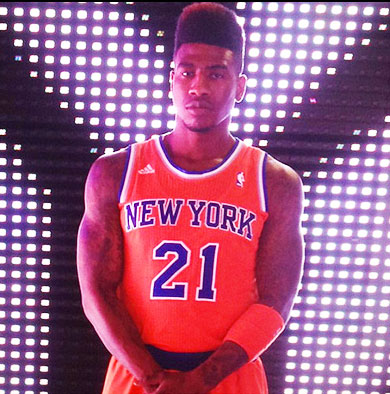 The uniform is all orange with "NEW YORK" arched across the front in blue with white trim. Numbers directly below the city wordmark in the same font and colour style. Around the collar and arms are a blue/white trim. A solid blue stripe around the waist of the shorts.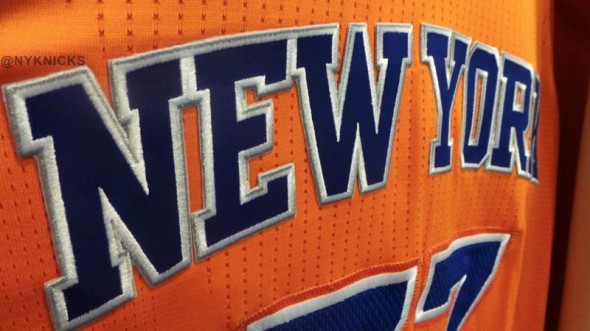 New York has worn an orange uniform before, as part of last season's BIG COLOR jersey program put on by the NBA everything was orange, jersey, shorts, numbers, just a simple blue trim around the city name and number to keep them somewhat legible.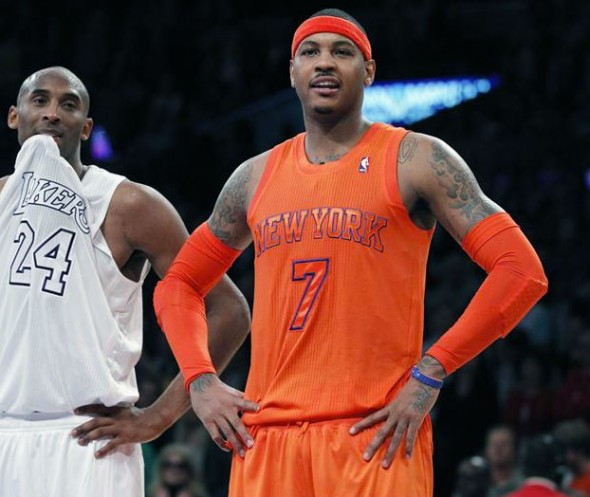 We like the look of this new orange alternate so far, it's something they should have added to their rotation years ago – a clean and natural extension of the team brand. Well done, New York.