Let this be a lesson to all those teams who insist on designing multiple uniforms of the same colour.
The Chicago Cubs, playing just the third game of their "we have two different grey jerseys!" era, have had their first jersey mix-up. Outfielder Junior Lake took the field for this afternoon's tilt at PNC Park in Pittsburgh wearing the Cubbies standard road grey jerseys, while the rest of his team went with the new grey alternate.
Lake changed into the appropriate uniform for the second inning as it is a violation of MLB rules for players of the same team to be wearing different jerseys.
Couple of things, first, this snafu was the 2014 on-field debut of the Chicago Cubs actual road uniform, they've worn the alternates for all three road games so far.
Secondly, this is just the latest in a series of boners the Cubs have pulled in the last few seasons. Join me, won't you.
June 25, 2012 – Chicago Cubs pitcher Travis Wood comes to the plate with his helmet logo upside down: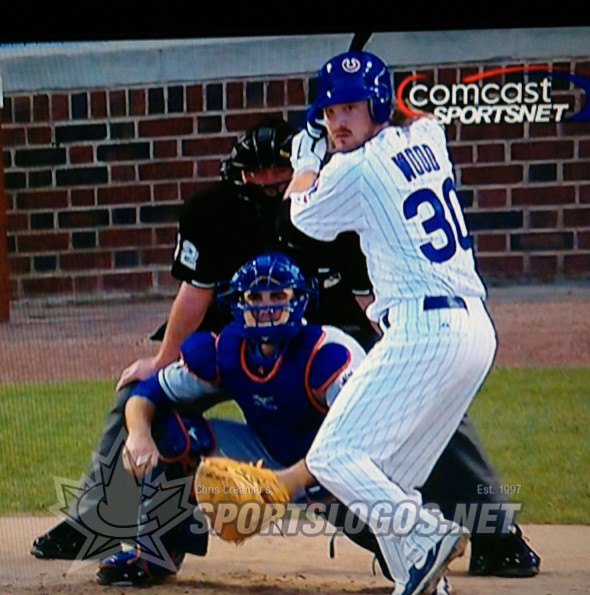 ***
August 28, 2013 – It's revealed that the Chicago Cubs have been playing the entire 2013 season wearing the wrong NL logo on their jerseys
***
June 1, 2011 – The Chicago Cubs logo outside their locker room at Wrigley Field is improperly installed, instead of "Cubs" it reads "Cnbs"
***
Hey Cubs, keep doing what you do best!