It ain't the best quality but it's better than nothing.
The Washington Capitals are set to unveil their 2015 NHL Winter Classic uniform tomorrow at noon ET at Nationals Park but thanks to a post on RMNB we have an early look at the logo the Caps will be using in the game.
The photo shows the outfield scoreboard at Nationals Park, on it the familiar Chicago Blackhawks primary logo on one end, on the other is something we've never seen before representing the host Capitals.
The photo is a little grainy but it looks like the logo is a "W" with three dots (stars?) above it, the logo is predominantly blue and has "CAPITALS" across the front of it. The logo is placed inside a circle of stars however that appears to be common theme art for the game as it's also used on both the Blackhawks logo as well as the Winter Classic logo shown in the same photo.
UPDATE (Sep 23/14 10:54am ET)
The Washington Capitals have tweeted a couple of photos showing a better look at this logo as well as a sneak peek at their new uniform: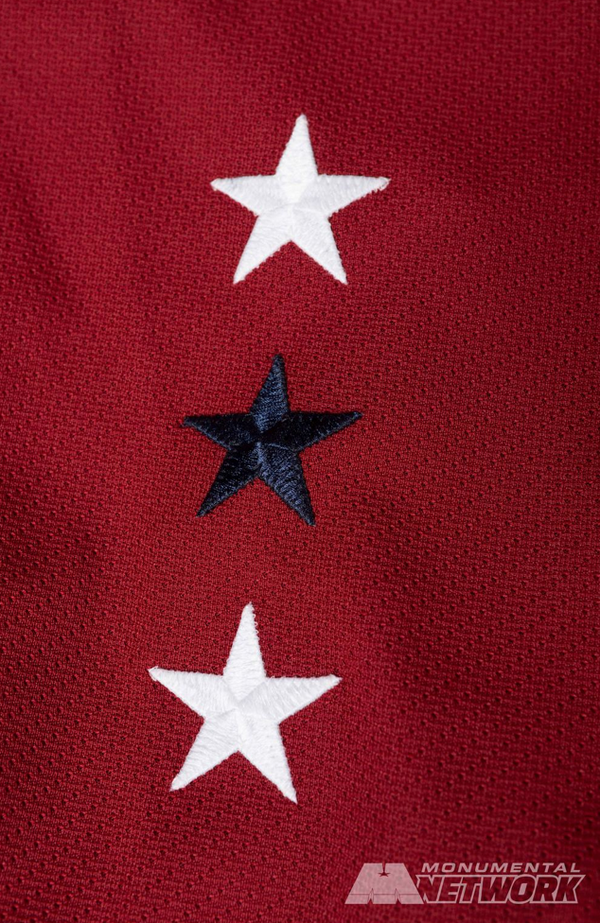 We've also got a look at the 2015 Winter Classic logo, thanks to a tweet from @CapitalsHill
And another look at that Capitals logo, also courtesy @CapitalsHill:
The official unveil will be at noon ET