We've had our fair share of NBA logo news lately. From the Clippers to the Bucks, from the Sixers to the Raptors, and even Christmas Day uniforms, we've had plenty of NBA logo news to talk about. Now, we've got plenty more to talk about, thanks to a few more images that were floated our way on Twitter.
First, let's talk about the Hardwood Classics series. This program has been around for a very long time, and it's always interesting to see who's going to bring back some old uniforms from the vault. Throwbacks are cool, right?


Personally, my favorite uniform above is the Chicago Bulls road jersey. I adore that road script, and I'm glad to see that the Bulls are returning to it, even if it'll only be for a Hardwood Classics night. It's also nice to see Dallas' green unis from the '80s make a return. The other interesting development here is that the Memphis Grizzlies will be honoring yet another ABA team with a throwback. They've paid homage to the Memphis Pros and the Memphis Tams in the past, and now it appears that it's time to show the Memphis Sounds some love.
Next, we've got news about new designs in the league. Just like last year, there are images floating around on Twitter that appear to come straight from the adidas catalog, and they reveal a lot of interesting news about some of the changes that we'll see in the league next season.
If you're too lazy to click on it and zoom in, I'll sum it up for you below:
New Home/Road Unis:
Sixers, Raptors, Bucks, Hawks, Clippers
Tweaks to Home/Road Unis:
Rockets, Nuggets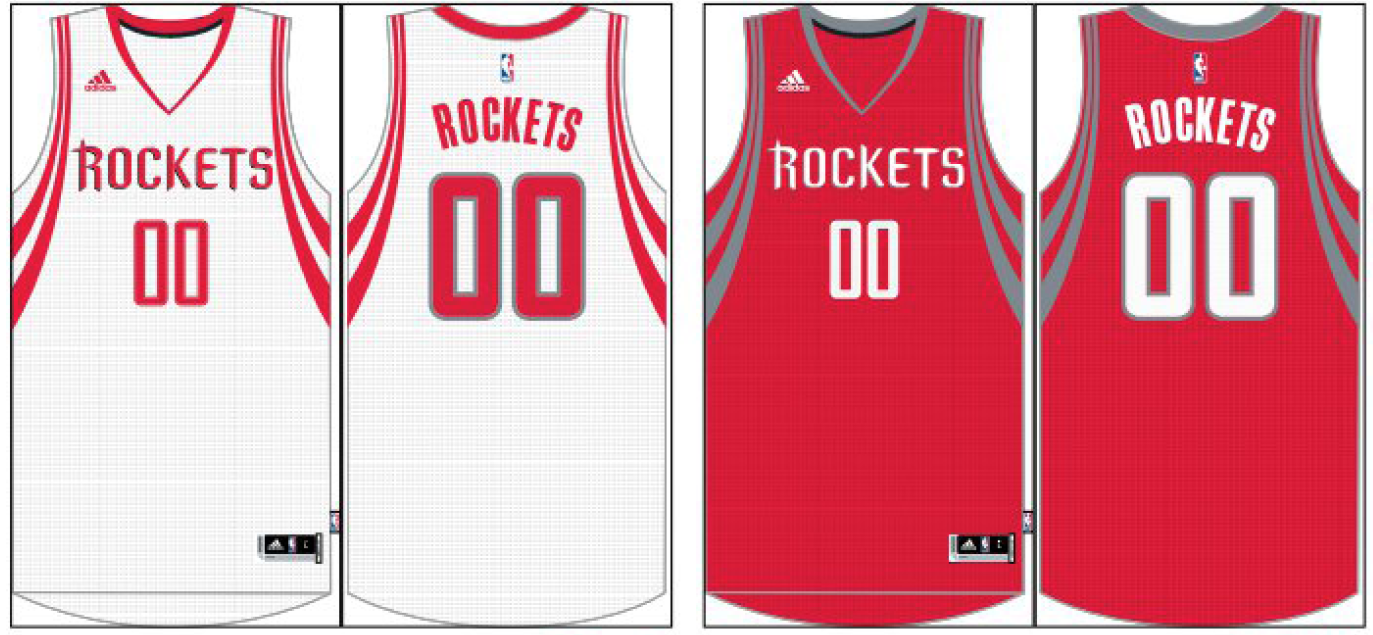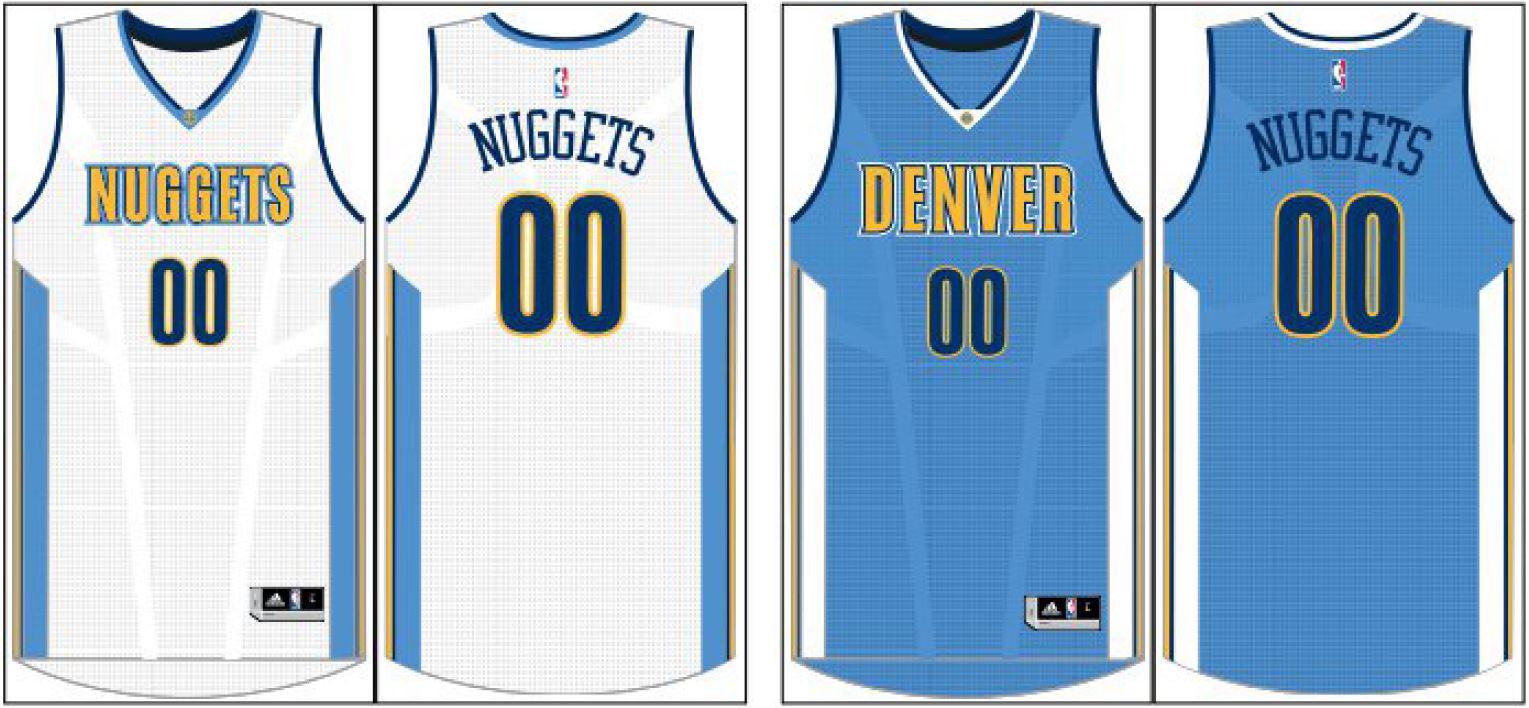 "Stretch" (Modifications to road unis):
Nets, Cavs, Rockets, Heat, Knicks, Spurs
New Latin Nights Wordmark:
Bulls, Suns
New Alternate(s):
Hawks, Mavs, Bucks, Raptors, Sixers, Suns, Clippers, Nuggets, Pistons, Rockets, Heat, Thunder, Suns
New Pride:
Hornets, Cavs, Bulls, Nuggets, Rockets, Pelicans, Warriors
We already knew about some of these, but we've got a few interesting names up there. It's been quiet on the Rocky Mountain front as of late, but it appears that things are going to be changing for the Nuggets as they'll be tweaking their regular unis and also picking up an alt and a Pride uni as well. The Rockets seem to be doing their fair share of tinkering and addition as well. Also, not surprised to see that the Cavaliers are doing all they can to sell more LeBron James jerseys. I guess they figured that it worked so well for the Heat, right?
Of course, my gleamings were only the tip of the ice berg. There's a ton of NBA logo/uniform news to digest here, and there's plenty to talk about. Anybody excited about what their favorite team's doing (or not doing)?