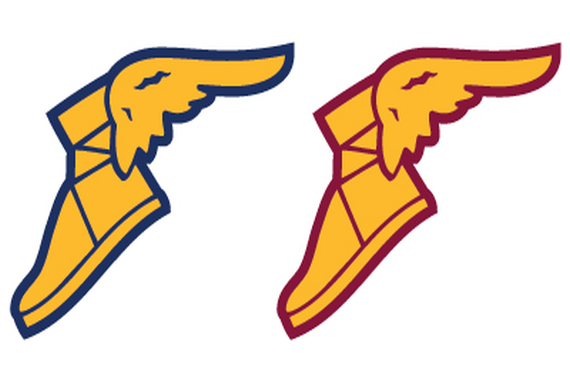 Today, the Cleveland Cavaliers held a press conference to confirm their partnership with Goodyear. We already knew that the Cavaliers would be wearing a Goodyear patch on their jerseys next year, but now we know a couple of new things — exactly what the patch will look like, and that the Cavaliers will apparently have new uniforms for the upcoming Nike takeover.
First, the Cavs have decided to go with Goodyear's Wingfoot logo as their patch logo.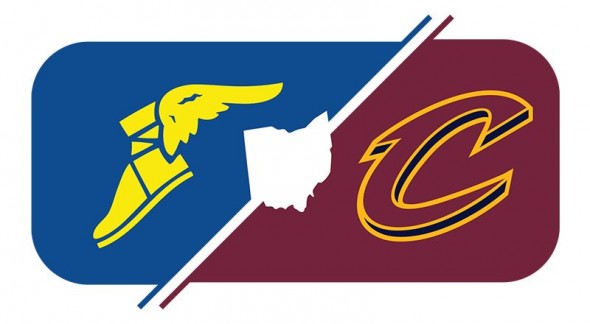 Additionally, the Wingfoot logo will actually be recolored based on each uniform that it goes on. For instance, the red "wine" uniform will have a gold and navy blue Wingfoot logo, while the white uniform will have a gold and red "wine" uniform.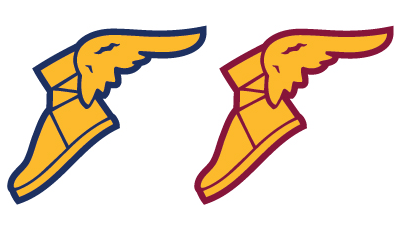 I have to say that this is a pretty wise choice on their part. It's definitely better than going with the blimp logo or being lazy and going with a block logo like another team in one particular borough of New York City decided to do.
Secondly, this quote from the Cavaliers' announcement is kind of important as well (emphasis in the quote is mine):
"Every Akron kid grew up seeing the Wingfoot in the sky on the blimp and feeling pride in our community," said Akron native and Cavs NBA All Star LeBron James. "There is something special for me personally about having that logo on the Cavs uniform. Goodyear is also very supportive of the LeBron James Family Foundation. I can't imagine a better situation with our new Cavs jersey than bringing together Nike and Goodyear, two companies that mean a lot to me and my family."

Nike will become the NBA's official uniform supplier beginning with the 2017-18 season.
So it appears that the Cavaliers will also have new uniforms as well. However, just as the Hornets appear to be getting new uniforms as well, I figure that whatever changes are made won't be major. After all, the Cavs appear to be keeping their logo set and color scheme, so it would be strange for them to undergo a complete uniform overhaul while keeping all of the other stuff the same. Either way, we have that to look forward to as Nike begins their takeover for the 2017-18 season.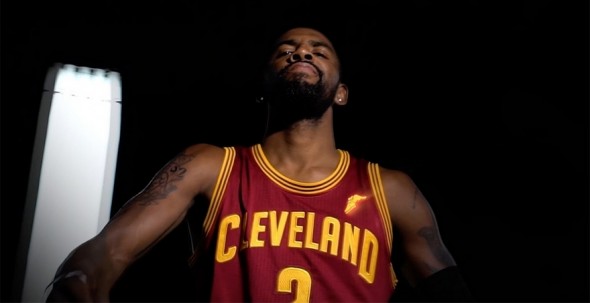 What do you all make of this news for the Cavaliers? Are you a fan of the Goodyear Wingfoot logo? Do you think that it goes well with the Cavs' identity?