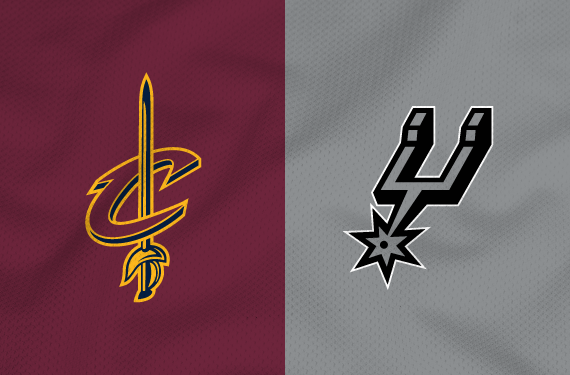 It appears that new logos for the Cleveland Cavaliers and San Antonio Spurs have surfaced online. With the recent release of the '47 Brand Triple Rush Clean Up Cap series, Lids.com has given us a look at the new Cavs and Spurs logos. For fear of the site taking the products offline, here are screenshots of both products' webpages:
And for a larger look at the two logos, here are close-ups of each. I can confirm, via sources, that this will be the new Cavaliers "global logo". For those wondering, the NBA's system of denotation is as follows:
Primary Icon (main logo for marketers to use)
Global Icon (logo that contains cityname and nickname)
Partial Logo (features one or two elements of either Primary or Global logos)
Secondary Logo (different, but related elements to other logos in the branding)
I can't confirm that the Spurs logo will also be a new "global logo," but it seems a likely denotation.
I can further confirm that the "Cavaliers" portion of the wordmark seen in the Cavs new logo will be featured on the new home uniform design for the upcoming season. You would assume that the same could be said for the "Spurs" in the Spurs new logo, but I have yet to hear confirmation of that news. What do you think of the two news logos? Let us know in the comments below…