UPDATE: I recently received the correctly colored version of the roundel alternate logo and have added it below.
With the beginning of the 2017 NBA Summer League last week, the NBA rolled out its new league logo style. This activity also resulted in the trademarking of some new versions of the NBA All-Star 2018 logos. According to listings on both the United States Patent and Trademark Office (USPTO) and the European Union Intellectual Property Office, these three logos will be used as the primary and secondary logos for the weekend:
Since I first discovered this listing I obtained a look at the full-colour versions of two of the logos shown above as well as a third "star" logo. As you can see, the logos contain both the purple + gold and red + blue of the Lakers and Clippers, respectively.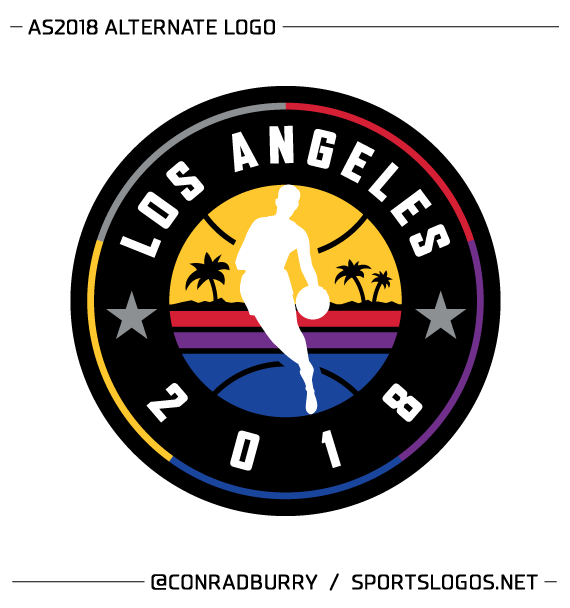 The discovery of these new 2018 NBA All-Star logos likely means that we have seen the last of the Walt Disney Concert Hall-inspired logo that was unveiled last season. I suppose it will go down in the annals of unused logos, never to see the light of day…
So what do you think of the 2018 NBA All Star logos? Too template driven and not enough personality? Or do you enjoy the clean approach and how it reinforces the new NBA logo identity system? Let us know in the comments below…