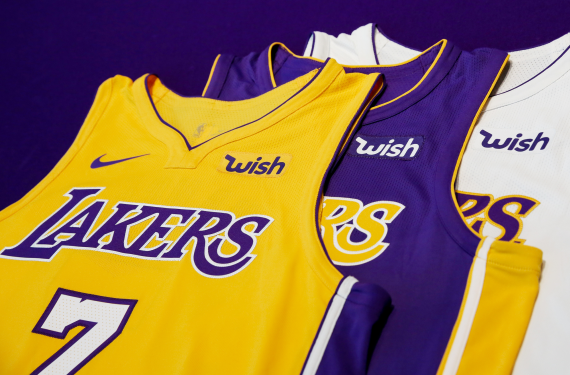 Two more NBA teams have announced their jersey sponsorships for the upcoming seasons, and it's kind of fitting that these two teams in particular picked the same day to announce it when they have such similar jersey designs.
Indeed, the Miami Heat and Los Angeles Lakers both revealed their jersey ad patches for the season ahead. The Miami Heat will be teaming up with South Florida-based Ultimate Software, while the Los Angeles Lakers will be sporting the logo of international e-commerce company Wish.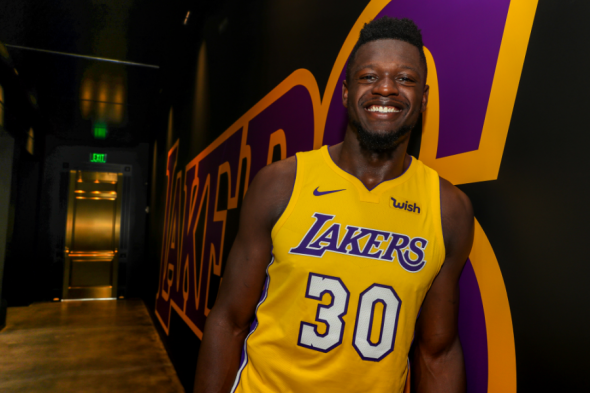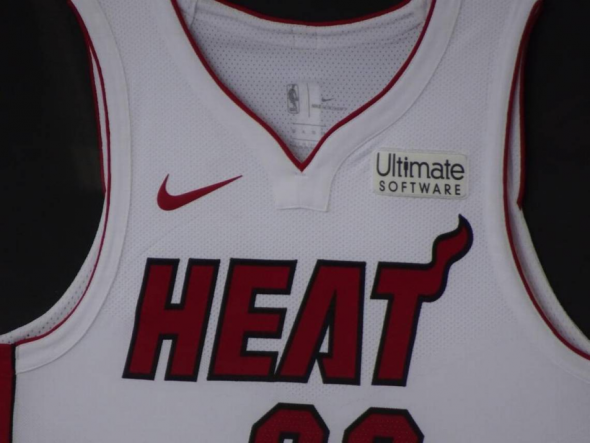 Again, there isn't too much here in the way of major uniform changes. Probably the most important wrinkle here is the fact that the South Bay Lakers will also wear the Wish logo on their uniforms this year. Instead, I guess it's just a little weird to see such a classic uniform design like the gold Lakers home jerseys have a sponsorship on them. Then again, if the Celtics were willing to go along with the jersey sponsorship program then you had to figure that the Lakers would do so as well.
That's enough of me rambling, though. What do you all think of the new patches? Which one is your "favorite" in the league so far?