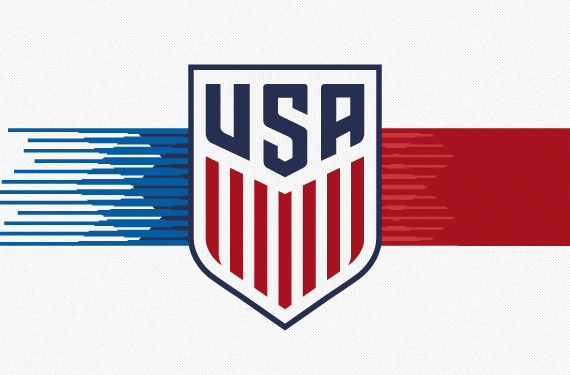 Next Summer the 2018 FIFA Men's World Cup will take place in Russia, and today we got ourselves an early look at what the Nike uniforms for the tournament will look like.
Thanks to a post over on Footy-Headlines we have a rough idea of what the 2018 Men's World Cup Nike kit template will look like. I can confirm this leak to be true.
I have since created my own estimation of the template we'll be seeing the Nike-supplied countries using next summer. The template consists of raglan-sleeved shoulders that contain what I can only call "exploding stripes". The same pattern is used on the sides of the shorts and a similar, simplified design is applied to a thin horizontal stripe on the front of the socks. Here's my full estimation of the template: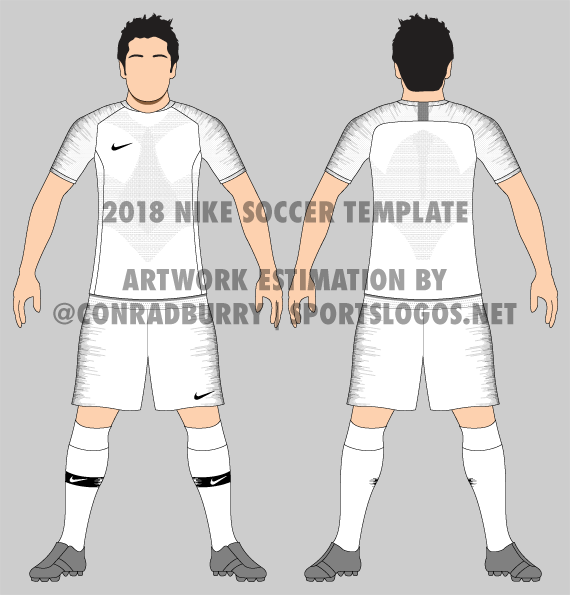 As a further, and albiet more intriguing, piece of news, I have received detailed descriptions of the bespoke design of the primary kit that the US Men's National Team will be (hopefully!) wearing at the 2018 World Cup. Here is what I've created from those descriptions:
Unfortunately, my confirmed information only extends to the "fading geometric gradient hooped" design of the kit and the use of the royal blue for the Nike swoosh and number.
I made an estimated guess at:
the tonal colours of the "exploding stripes,"
the white colour of the shorts
the red detail colour of the socks
The actual kit very well may differ in any of those details.
I've also received information about the colours (and order of application) to be used in the USA road kit. It will be mainly Midnight Navy, with a secondary colour of Blue Nebula and a tertiary colour of white. Here's a rough estimation graphic that uses those colours. Hopefully there will also be some sort of bespoke "star-inspired" design on the torso area, but I have yet to learn of those details…
What do you think of the possible designs we'll be seeing the Yanks sport? I'm personally just glad that they're not a coloring of design areas on a template like we saw Nike do for the 2016 set of kits. Let us know your thoughts in the comments below!
PS: I've also received some design detail information about a couple other Nike-supplied countries, so be on the lookout for those estimation graphics in the coming week. 😉