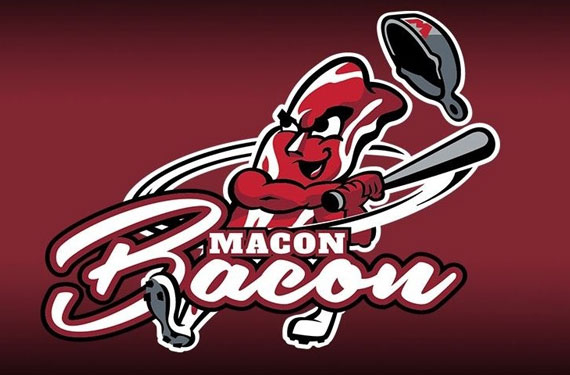 In a league best known for the Savannah Bananas, the collegiate summer Coastal Plain League has added the Macon Bacon. The new name has everything—it rhymes, it has a double entendre, and it capitalizes on the nation's ongoing love affair with cured pork.
"It was a combination of it was fun, it was different, it was unique," team owner Steve DeLay said, quoted on Macon.com. "It fit along with the city, and quite frankly, with so many suggestions for the name and also so many people liking it when we posted the five finalists, we said — if we can nail down a logo, and we think we have — 'That's the one we've gotta go with.' "
Some of those other suggestions included Macon Soul, Macon Hits, Macon Heat, and Macon Noise.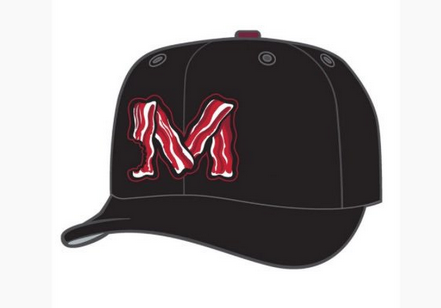 The identity, created by Tony Canepa of Texas-based Tony Canepa Design, includes an anthropomorphized strip of bacon swinging a baseball bat so hard that its skillet cap comes off, as well as the letter M formed by strips of bacon (with a small bite out of the left side).
I'm hoping we can expect lots of word play with the new name—they'll have to bring home the Bacon with runners on third and less than two outs, that relief pitcher is coming into a save the Bacon situation, etc.
The logos were unveiled at the Georgia Sports Hall of Fame last night.