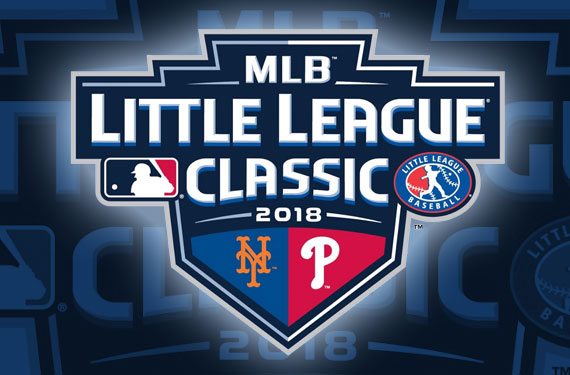 Major League Baseball today announced that the MLB Little League Classic, which had its debut game earlier this summer, will return in 2018.
The second annual Little League Classic will again take place at BB&T Ballpark in Williamsport, Penn., this time the two clubs facing off will be the New York Mets and Philadelphia Phillies.
There was no immediate word on the uniforms teams will wear, in 2017 the Pittsburgh Pirates and St. Louis Cardinals took the opportunity to debut the Players Weekend uniforms a week prior to the rest of the league. The uniforms were brightly-coloured pullover jerseys with equally bright caps much like a Little League team would wear, players also were given the opportunity to pick a nickname to wear on the back rather than their last name and wear custom-designed shoes and gloves.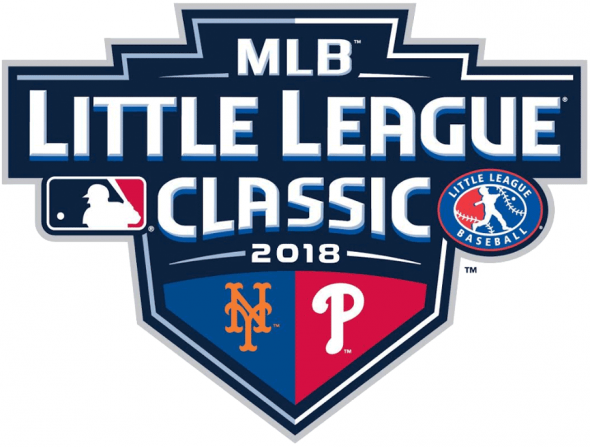 The logo for the event was unveiled along with the announcement of the game, it follows the same template used for 2017 – a keystone (representing Pennsylvania) with both the Little League and MLB silhouetted logos, just the year and teams have been updated accordingly. The 2018 MLB Little League Classic will be played on Sunday, August 19, 2018.