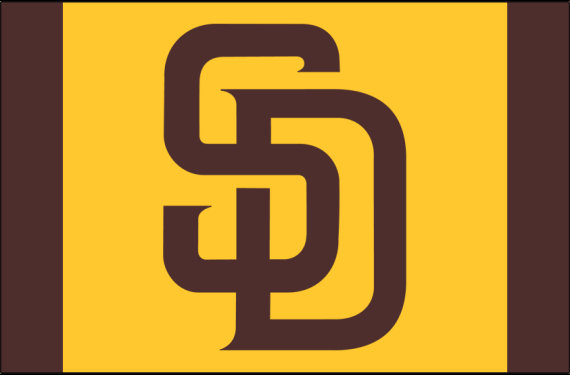 The San Diego Padres currently have uniforms that could be best described as "boring" and worst described as "bland" — except for Friday night home games, in which they give us a brief taste of what it would be like if the Padres were a brown-and-gold team like they should be. Those alternate uniforms have given the fans of the old look a glimmer of hope that a change could be made in the future, and now there's an even brighter glimmer of hope for those who are willing to remain patient.
According to KGTV 10News of San Diego, the Padres are currently planning to conduct a "deep brand study" that could result in changes in the future. Here's the meat of the report from KGTV 10News:
A Padres spokesperson confirmed to 10News Friday the team will be conducting a "deep brand study," which includes uniform options, in the future. The team hopes the results of this study will help leadership make a "fully-informed, data-driven decision" in shaping the team's uniform upgrades in the future. No timetable was immediately given on when the study would begin.
Again, if the Padres do make a change when it comes to their uniforms, you'll have to wait patiently before it happens. The deadline for 2018 uniform changes has already passed, and the article also noted that the Padres are already planning a special uniform for their 50th anniversary season in 2019, so the earliest possible time for a major uniform overhaul would be 2020.
So that's two more full seasons that fans of the brown-and-yellow will have to wait for a possible change. Of course, there's always the possibility that the Padres could once again go left and go with a look that is nowhere near brown-and-yellow. However, I'd like to hope that they'll come to their senses and realize that this is the way to glory.
But what do you all make of this? Are you ready to see the Padres make a change? Do you want them to go back to brown-and-yellow?