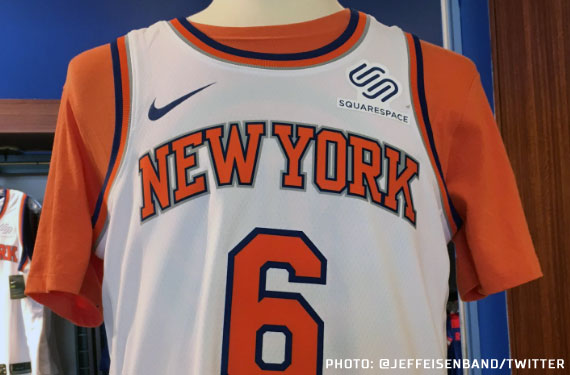 The New York Knicks today announced they would be sporting an advertisers' patch on their uniform tops for the 2017-18 NBA season.
Like the other NBA teams to go this route, the patch is small and in the upper left corner of the front of the jersey. The logo is coloured to better match the (ugh) "Icon", or "Association", or whichever jersey it is featured on. The patch is for Squarespace, a platform for people or small businesses to create websites.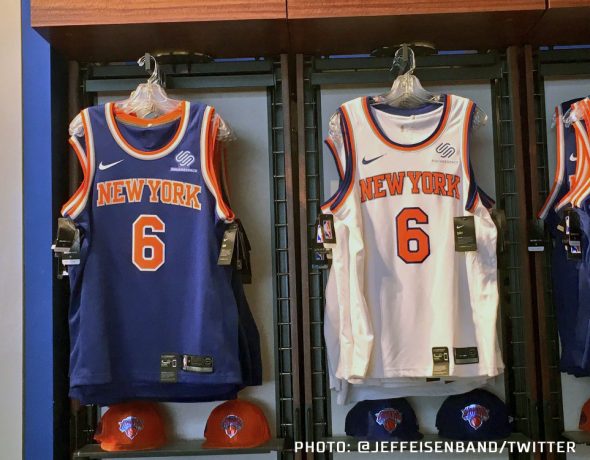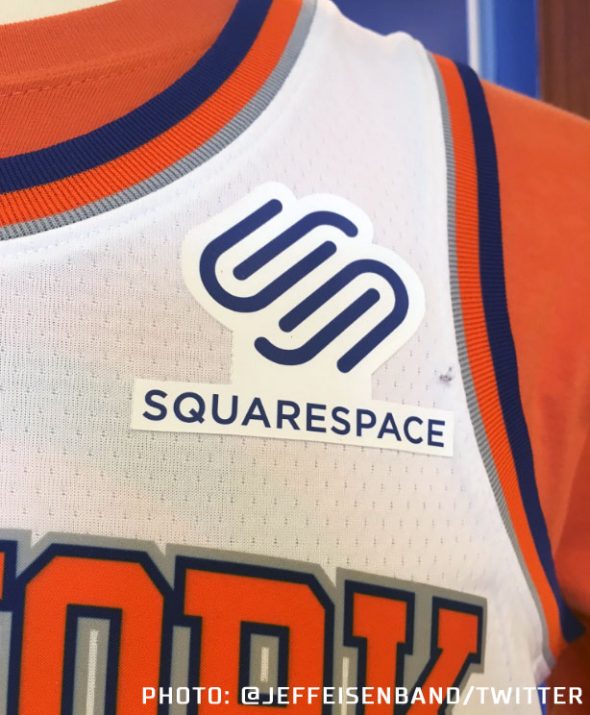 "In selecting a partner who will become so deeply ingrained in both the Knicks and MSG, one of our key considerations was that organization's alignment with our values," said David O'Connor, President & CEO, The Madison Square Garden Company. "Both MSG and Squarespace are born and bred NYC companies, firmly focused on the future of our community."
You will also see the Squarespace logo on the Knicks official practice jerseys.
The logo will make its on-court debut for the Knicks pre-season game this Friday, October 13th. The 2017-18 season is the first in which NBA teams are permitted to sell ad space on their in-game jerseys.
—
All photos via Twitter/@JeffEisenband