Back in the offseason when all of the NBA teams were furiously unveiling their new Nike uniforms, the Milwaukee Bucks announced a cool promotion with their Classic uniforms. Not only would the Bucks wear throwbacks, but they'd also go back to the old UW-Milwaukee Panther Arena — better and more lovingly known as the MECCA in Milwaukee.
Now, the Bucks have upped the ante when it comes to the throwback night. Not only will they be wearing throwback uniforms in their old arena, but they'll be playing on the famously unique old court as well. The Bucks announced this a few days ago on their website:
A replication of the "court that made Milwaukee famous" will be used for the Bucks "Return to the MECCA" game on Thursday, Oct. 26 against the Boston Celtics, which starts at 7 p.m. When the Bucks and Celtics take the floor at UW-Milwaukee Panther Arena, formerly known as the MECCA, they'll do so on a replica of the famous Robert Indiana-designed court that the Bucks played on from 1977 through the team's final season in the MECCA in 1987-88.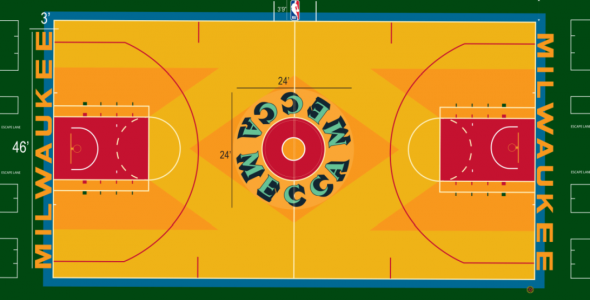 The game against the Celtics will be happening on this Thursday, and they've already laid down the court at the MECCA. The Bucks tweeted out this image on Monday afternoon.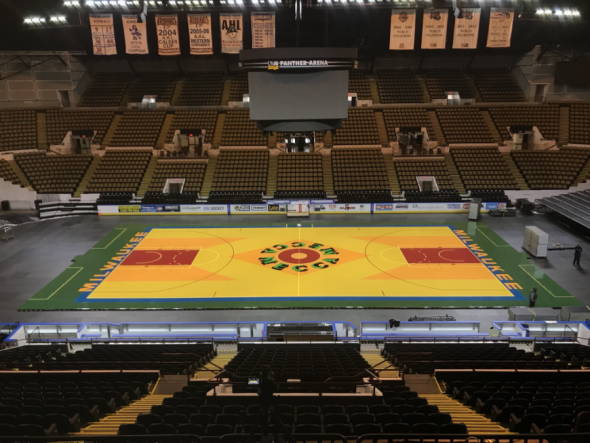 It's cool to see that the Bucks are pulling out all of the stops when it comes to their throwback night. They've been one of the best teams in the league at turning their theme nights into really big deals, and this is no exception. The Bucks deserve huge props for this, and the visual of the Bucks wearing their old uniforms while playing on the old court in their old arena will be one of the most interesting sights of the 2017 season.
What do you all think? Are you glad to see the MECCA court return?