The National Hockey League will not send their players to the 2018 Winter Olympics… maybe they saw the uniforms they'd be wearing and decided against it. Nevertheless the hockey games will still go on. Today the uniforms that the top non-NHL hockey players from Canada and the United States will be wearing were unveiled to the public for the first time.
They're Nike, they follow the same template, and they all use a similar same font. Surprise!
None of the six jerseys (three for each country) feature any striping, at all. There's no decoration at the waist or the collar, the sleeves are the only place anything's happening aside from the crest and, well, you'd almost wish it weren't.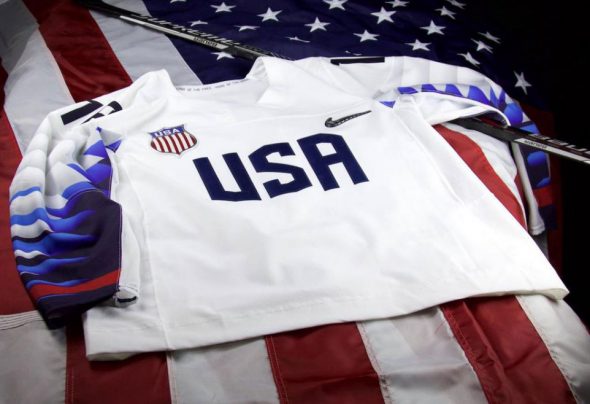 The American side provided an explanation for theirs calling the sleeve design inspired by the wings of a bald eagle despite it (at least appearing to be) identical to the Canadian sleeve design. Canada didn't provide much information aside from a link to purchase the jerseys, so we'll assume theirs were inspired by the wings of a goose or something.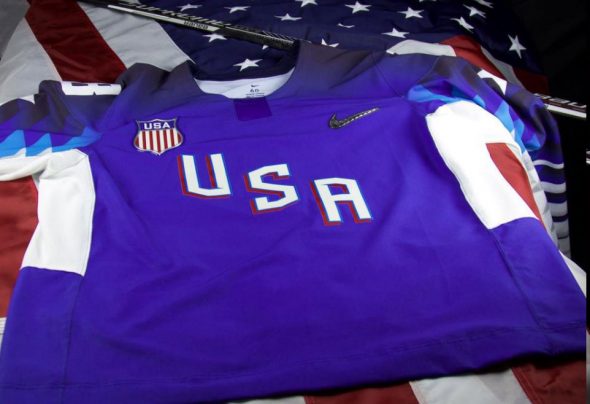 The three jersey options for the United States are white, blue, and slightly different blue. Across the chest of both the white and blue is "USA" laid out horizontally, the slightly different blue (they're calling it "old royal") has "USA" diagonal. All three jerseys have a USA shield in the upper right corner of the front and a design in the inside back collar listing the last few words of the American National Anthem.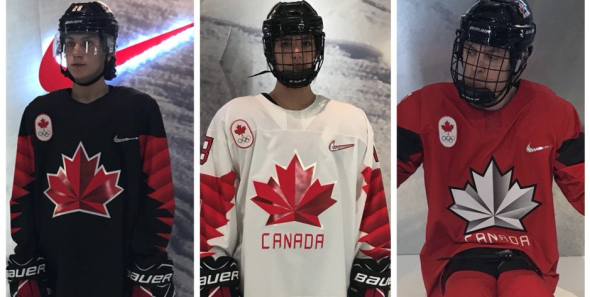 Canada, same design as the U.S. but their three jerseys are red, white, and black. A maple leaf with a bit of a bevelling effect is on the front of all three, the red and white jerseys include "CANADA" beneath the leaf while the black is just the leaf. The Canadian Olympic Committee logo is in the upper right.
The uniforms will be worn by all three of the teams (Men's, Women's, and Sled) representing the two countries at both the 2018 Winter Olympics and 2018 Winter Paralympic Games in Pyeongchang, South Korea.