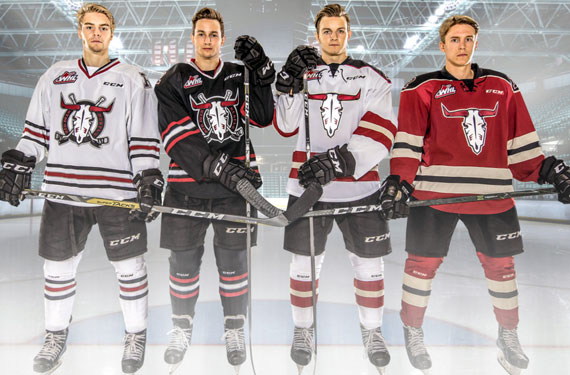 The Red Deer Rebels yesterday added a second alternate uniform to their set, this in addition to their regular home, road, and alternate gives them four uniforms to wear throughout the season.
It seems excessive doesn't it? But when you hear the reason behind it, it really makes a lot of sense.
See, in the Western Hockey League where the Rebels have played for the past quarter-century, they flip flop the jerseys halfway through the season. The first half of the season teams will wear their dark jerseys at home, in the second they wear white, giving fans a chance to see pretty much every uniform across the league over the course of a single season.
The problem then is giving the home team a chance to wear their (almost always dark) alternate uniform at home in the second half of the season. The Rebels found the solution, make a white version of their current dark alternate! Ta-da!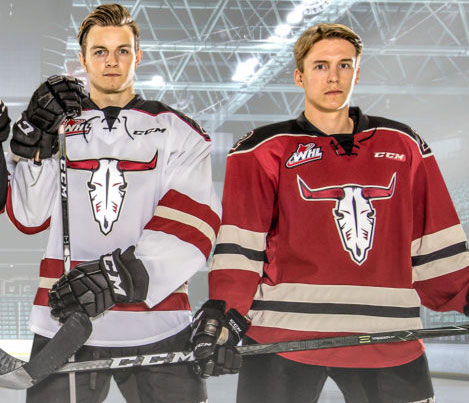 "With the jersey reversal system in place across the WHL, it becomes difficult to wear our burgundy jersey in the second half of the season," Red Deer Rebels Sr. VP Merrick Sutter said in the official release.  "The response to the alternate 'skull' uniform by our fans and players has been incredibly positive, we wanted the opportunity to showcase that brand more consistently throughout the season."
It's as simple as that, the Rebels took their burgundy alternate uniform, made a "home" version of it, and now it's their second-half alternate jersey. Like I said, four uniforms seems silly, but this is the by far the best reason to have four options.
The new uniform will make it's debut (oddly enough) during the first half of the season, on November 18th against the Kootenay Ice.