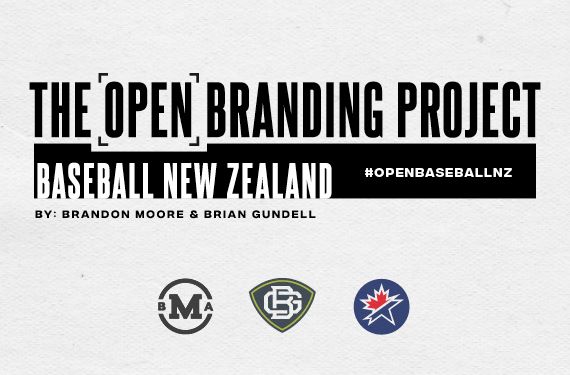 For our first Q&A, Brian and I have taken questions sent through SportsLogos.Net, Twitter, and BrandNew about Open Project: Baseball New Zealand.
We're just getting started on the project and will officially start in the coming days, so a few of the questions we were asked might have to wait until we're a little later on in the process for a more precise answer. We thought thought it would be best to record a conversation so we can dive deeper into the questions and avoid a lengthy article, while giving you a mix of content media as well.
In this video, we chat about my set of initial "questionable" sketches, interacting and engaging with the public, the challenges we face working with an organization half a world away, and how we plan to address cultural and national symbols of New Zealand.
So without further ado, check out the video, and as always, add your questions and comments to this article below and tweet to us using #OpenBaseballNZ:
We'll post all of our videos throughout the project to this Youtube channel.