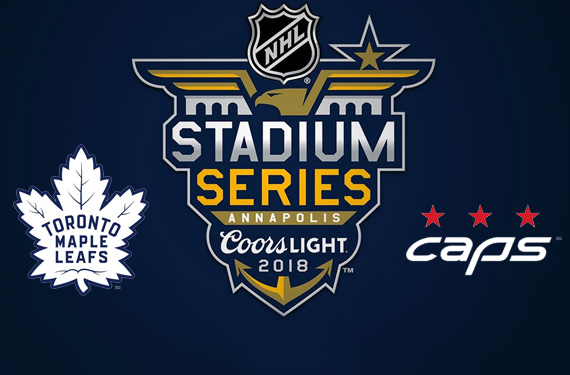 The logo for the 2018 Coors Light NHL Stadium Series was unveiled at Navy-Marine Corps Memorial Stadium during the Navy vs Marine Corps college football game earlier today. The game will be played between the Toronto Maple Leafs and Washington Capitals at the stadium in Annapolis, Maryland on March 3, 2018.
Designed by NHL Creative Services, the logo heavily embraces the imagery of the Naval Academy. It features an eagle, "stoic and proud", the look of which used throughout the graduating class plaques placed within the stadium, within the wings of the eagle are archways – a nod to the architecture of the stadium, and in the top right is the north star, a reference to the Navy brand.
A handy graphic to explain: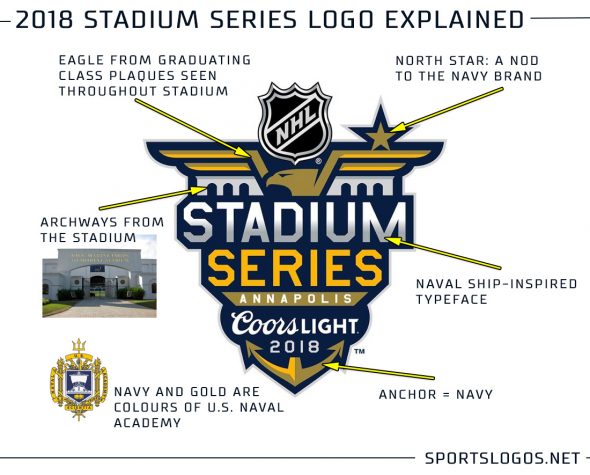 The logos (but not the uniforms) for both the Washington Capitals and Toronto Maple Leafs to be used during the game were also unveiled.
Washington will wear their usual logo, abbreviated to just show the nickname of their nickname, "Caps":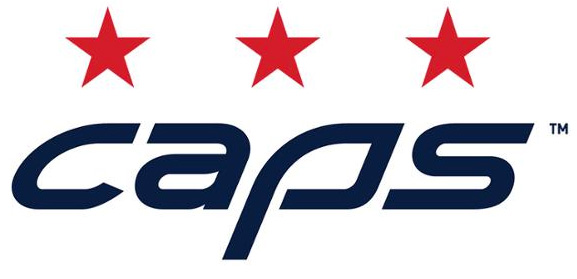 The Leafs are the Leafs, they've nailed down their logo and don't mess with it anymore: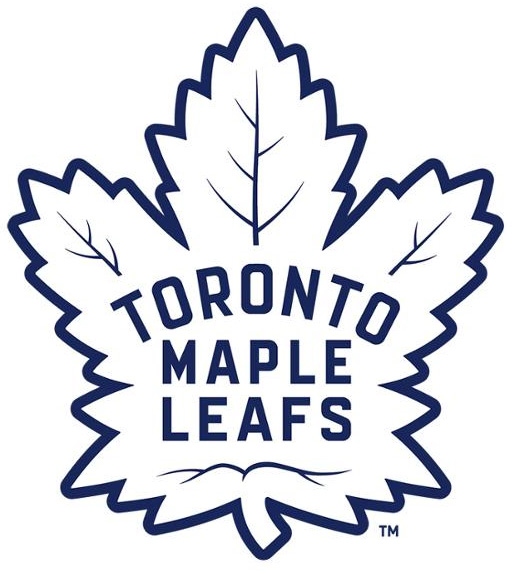 Uniforms will be unveiled at a later date.
The 2018 Stadium Series game will be the eighth such game played since first introduced during the 2013-14 season; four outdoor games were played as part of that first season, since then it's been played once annually with the exception of 2015-16 during which two games were played. Overall there will be three outdoor games played in the NHL this season, the others being the NHL100 Classic next month and the Winter Classic in January.
A look back at previous Stadium Series logos: