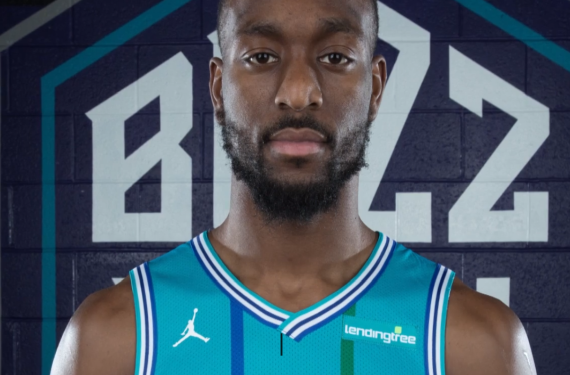 Despite the fact that we're nearly a month into the NBA season, there are still plenty of teams who are playing regular season games without a sponsor on their jersey. One of those teams was the Charlotte Hornets, which was especially strange since the team was already different from all of the other teams since they had the Jordan Brand "Jumpman" logo in place of the Nike Swoosh logo on their jerseys.
However, that appears to be changing soon. The Hornets announced that they've come to an agreement with LendingTree so that the team will display the loan company's logo on their jerseys for the foreseeable future.
Along with placement on all team uniforms, LendingTree will have fixed signage on the Spectrum Center concourse and on the venue's mobile entry scanners, as well as digital signage on the scorer's table, basket stanchion, center-hung scoreboard and 360 LED boards. LendingTree also receives entitlement of the new Hornets app, the team roster page on hornets.com and score updates on the team's social media outlets. Additional advertising elements include banner ads and pre-roll video ads on hornets.com and spots on Hornets television broadcasts on FOX Sports Southeast and radio broadcasts on WFNZ.
As usual, the logo's reasonably small enough to the point where it isn't a huge distraction from what is, in my opinion, a very solid uniform.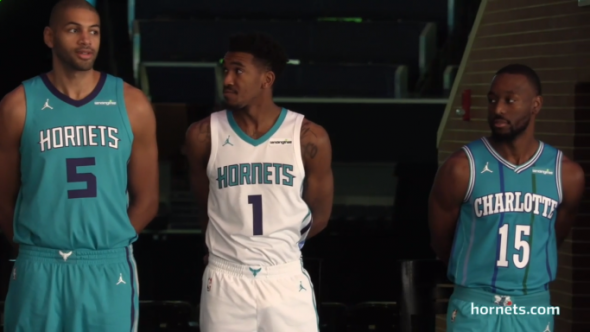 It's also interesting to note that they had Kemba Walker wearing the throwback uniform in one of the videos unveiling the partnership, which is interesting because that uniform contains a green stripe, which fits well with the green leaf in the LendingTree logo.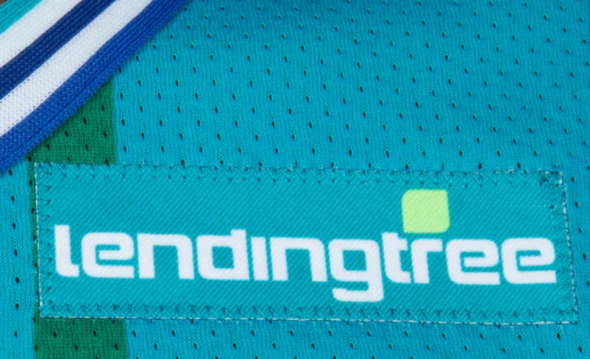 So now that the Hornets have a sponsor, that only leaves a few more teams who are currently playing without sponsor logos on their jersey. What do you think about this logo looks on Charlotte's uniforms? Who do you think is next?