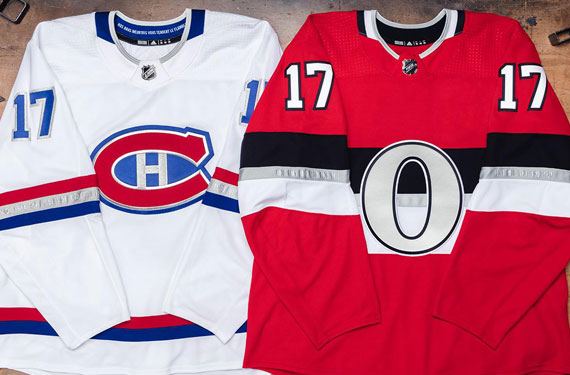 The National Hockey League will be taking it outdoors (again) next month, but this time it's to celebrate the 100th anniversary of the NHL (eh, again).
Yeah, I know, but this time it's actually on the anniversary of the first games played in the NHL… well, in the same week at least but it's they've got the same two teams which played in that first game playing again… eh, well kinda, the Senators are a different franchise now of course but *at least* they got them wearing the same uniforms from that first game, 100 years ago to the week, of the very first game in NHL history.
Yeah, they're not the same uniforms… I mean, not even close.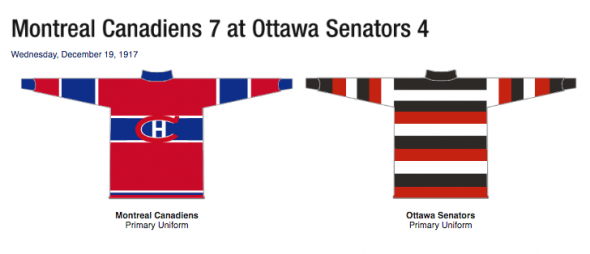 I'd be lying if I didn't say I was disappointed that we've had an entire year of 100th anniversary celebrations in the NHL and how many throwback uniforms did we get to see in a game? Maybe two or three? Recall how the NHL celebrated uniform-wise for their 75th anniversary in 1991-92, and that was in the pre-throwback age. Sigh. At least we got the Leafs taking care of that.
So all *that* aside, the uniforms are actually pretty nifty, both making use of the silver that's been a big part of the NHL's centennial celebrations throughout the 2017 calendar year.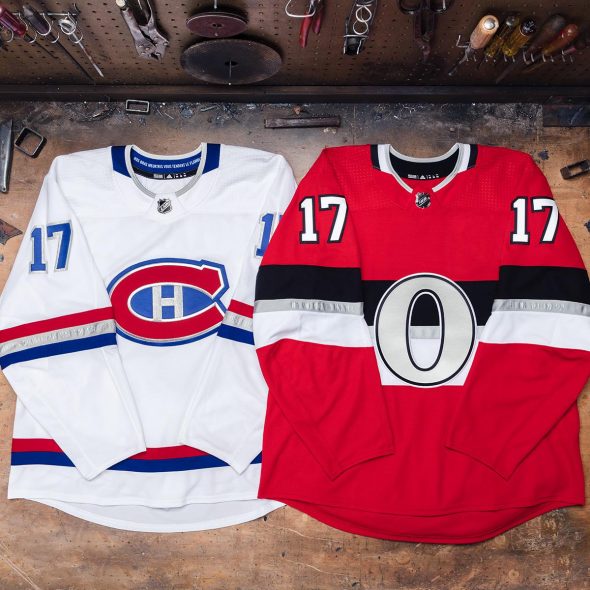 Montreal is wearing white with bleu, blanc, rouge, et argent striping at the waist and on the sleeves, the logo is also getting the silver treatment.
Along the silver stripes on the sleeves the club's 24 Stanley Cup championships are featured, subtly: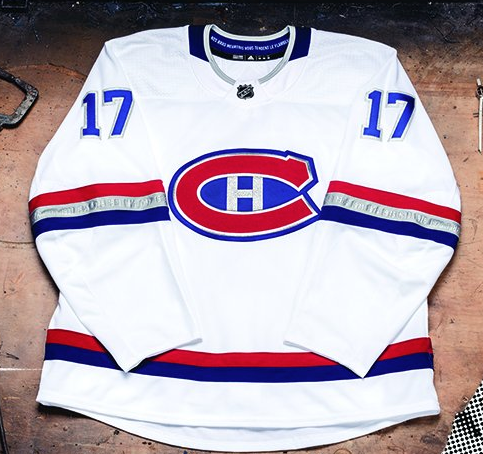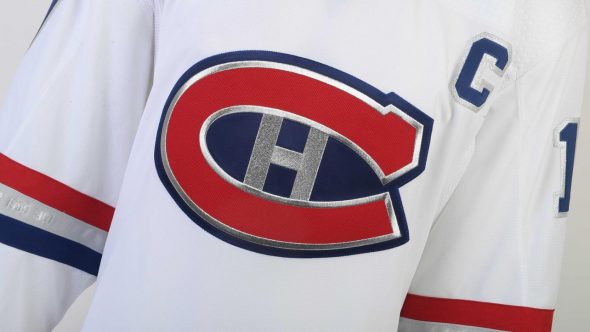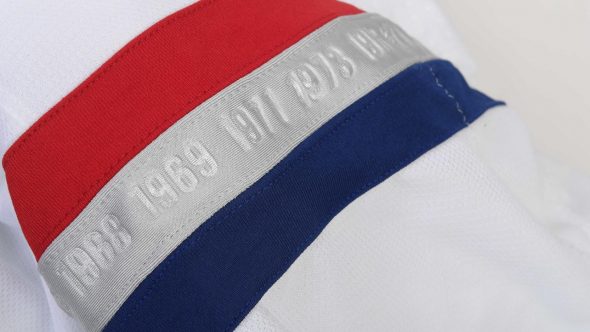 And the inside collar contains the first bit of the team's motto in French: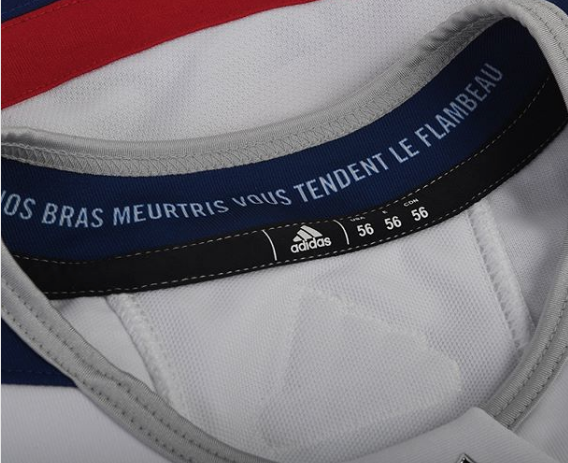 It most closely resembles the Habs clash kits from 1938-39 (via NHLUniforms) but I doubt that was inspiration for this design.
Ottawa's going red and in an attempt to mock Montreal upset about losing their baseball team it  features the "Big O" on the front. It's of course a reference to the original logo used by the first Ottawa Senators franchise, redesigned slightly (much wider than the original) and coloured silver rather than black as it was originally in the 1920s and 1930s.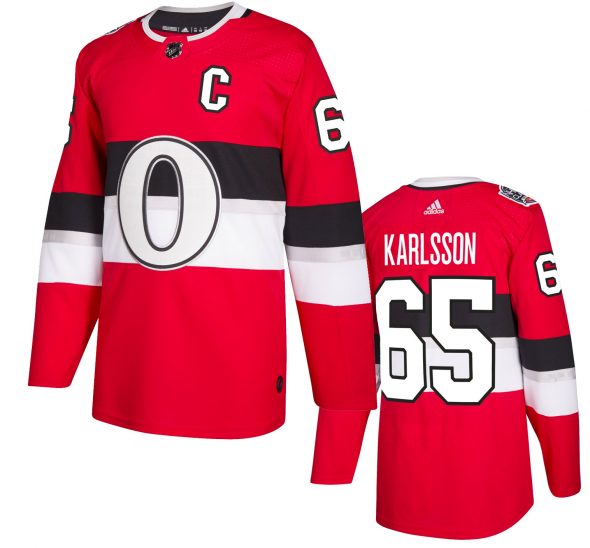 The "barberpole" striping found on the original Senators uniforms is referenced somewhat via two stripes instead of the dozen or so on the 1917 Sens.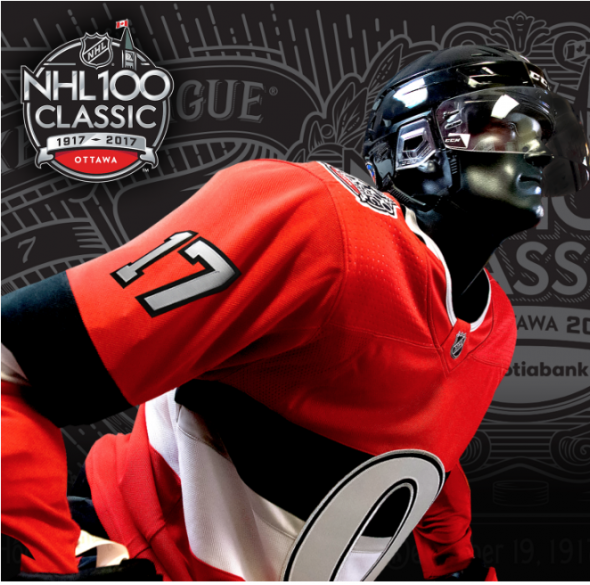 Ottawa also included their Stanley Cup victories from the original Senators franchise… like the Habs it's in the silver stripe on the sleeve.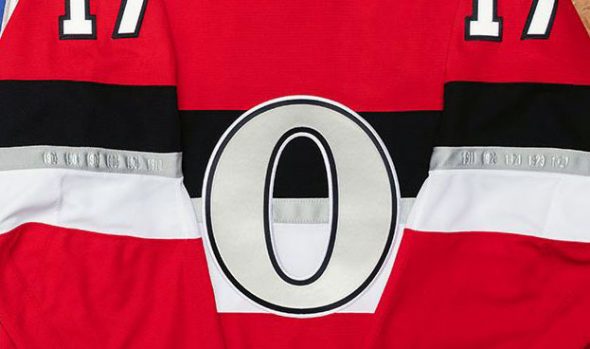 The original Ottawa Senators team played in the NHL from 1917-1934 moving to St. Louis to become the Eagles for one season in 1934-35.
The NHL100 Classic will be played in Ottawa on December 16, 2017.