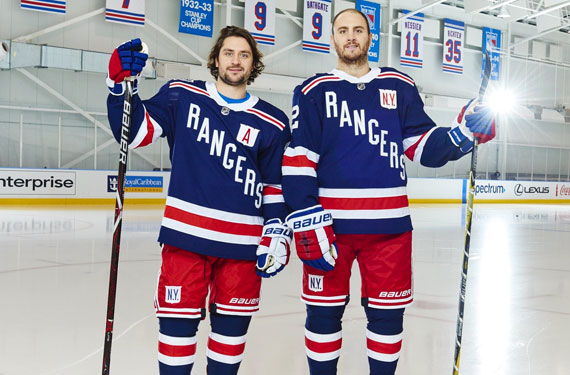 The New York Rangers this afternoon unveiled their uniforms for the 2018 NHL Winter Classic, the annual outdoor game will take place this coming January 1st at CitiField in New York against the Buffalo Sabres. The Sabres unveiled their uniform for the game earlier this week.
Staying true to their nickname, "The Blueshirts", New York will wear blue… shirts.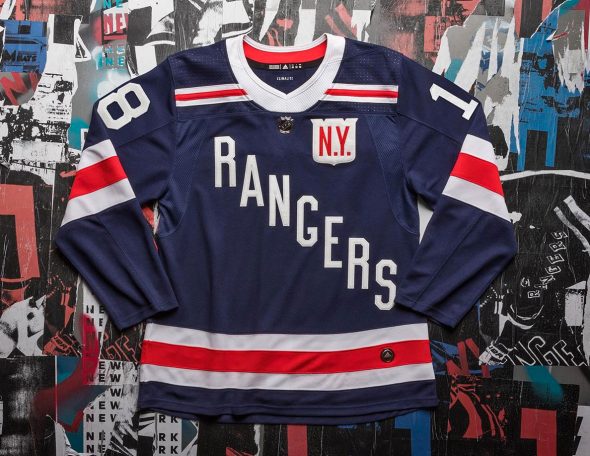 Diagonally down the front of their jersey is their familiar "RANGERS" wordmark except now in white and in a sans-serif style font. This element is a fairly obvious nod to the uniforms worn by the Rangers during their 1926-27 expansion season, the team wore a wordmark identical in design and colour to the one shown here for 2018.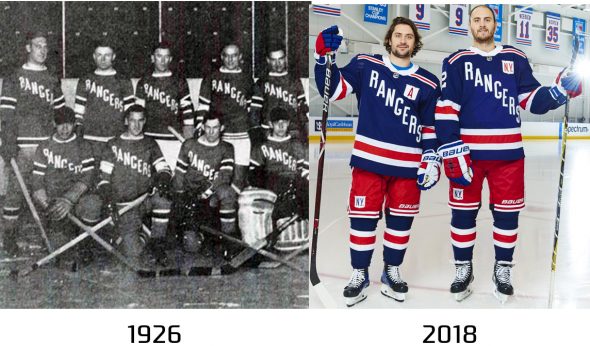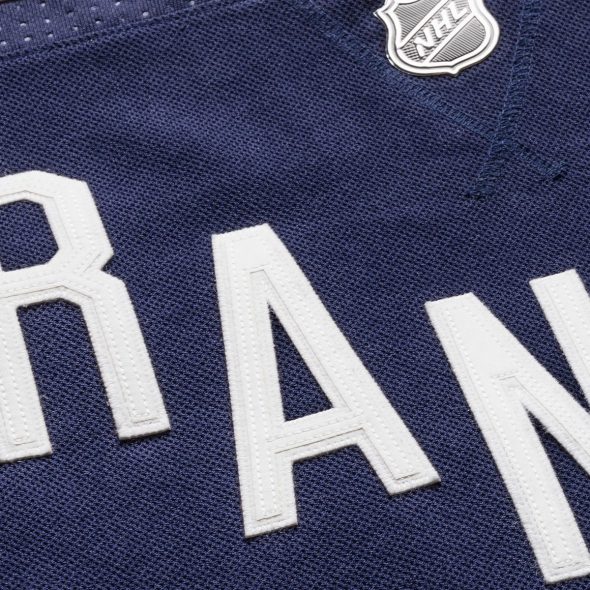 On the shoulders we see a treatment of the shoulder striping we've seen on Rangers white jerseys for nearly 70 years, one large blue stripe in the middle with thin white/red/white stripes on either side. This is the first time we've seen this style on a blue jersey for the Rangers.
A new logo for the club has been added to this uniform, one which looks like it could have existed for decades but somehow hasn't until the late 2010s. A silhouette of the Rangers shield, shown in white on the jersey and pants, with the initials "N.Y." on it in the same font as the jersey's diagonal wordmark. This "N.Y." font appears in red on the blue jersey and is in blue on the red pants.
This new take on the shield logo has been placed on the upper left side of the front of the jersey, in a neat twist the "N.Y." initials are replaced with a "C" or an "A" if that particular player is a captain or alternate captain.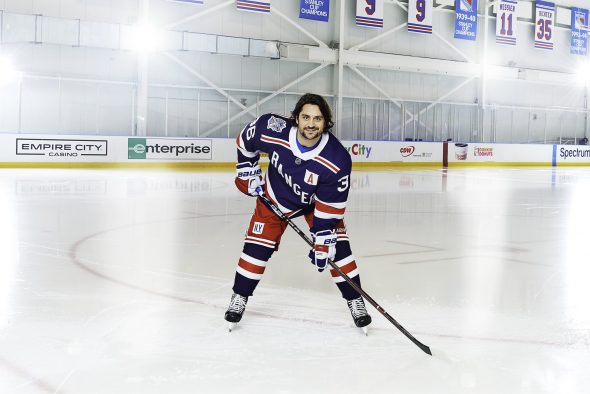 Player name and number are plain white, matching the wordmark on the front.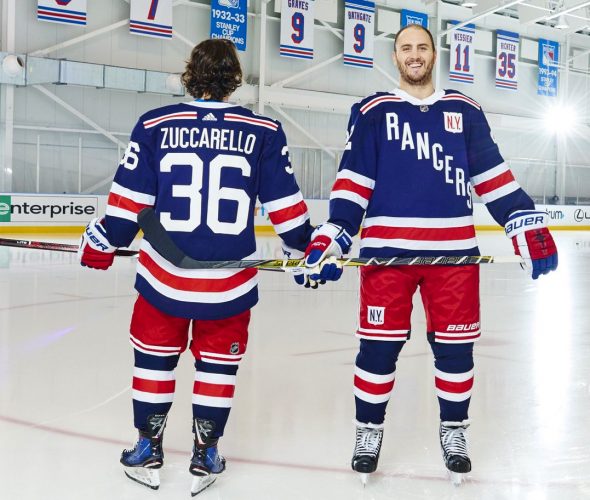 It's another good lookin' uniform for the Winter Classic, the annual outdoor game which skews to a more traditional look when it comes to the uniforms its participating teams wear, almost always results in an eye-pleasing result. The 2018 game, now with both the Sabres and Rangers uniforms unveiled is no exception to this trend.