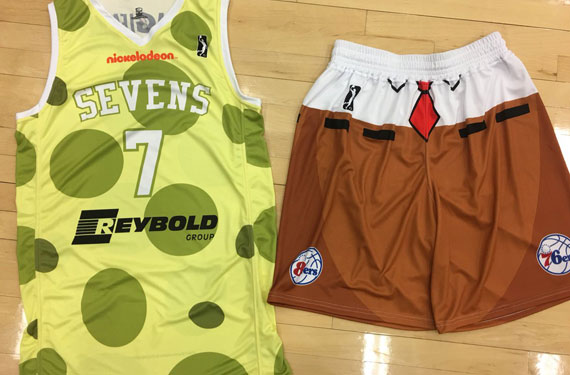 The Delaware 87ers, NBA G-League affiliate of the Philadelphia 76ers, took to the court last night wearing uniforms inspired by Spongebob Squarepants. The team, which goes by the shorthand nickname Sevens, wore the uniforms for Nickelodeon Night in a 112-111 loss to the Erie BayHawks.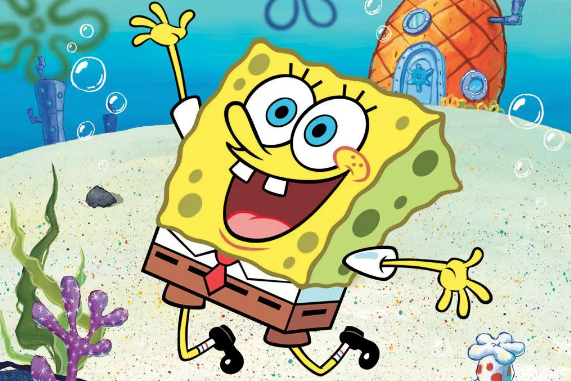 The uniforms (which are kind of amazing) emulate Spongebob's spotted, spongey top and square brown pants. In spite of a design that's about as understated as you could hope for on Nickelodeon Night, the Sevens' starting five didn't seem super-thrilled about wearing them:
FIRST LOOK: The starters tonight for @sixers G League team, the @Sevens, wearing their Spongebob uniforms for Nickelodeon Night. pic.twitter.com/0ftMAPjUEx

— Darren Rovell (@darrenrovell) January 3, 2018
Runnin' the ol' sponge-and-roll just like Patrick and Squidward. cc: @NickSportsTV @ReyboldGroup @childinc pic.twitter.com/YyJVeYTOty

— Delaware Blue Coats (@blue_coats) January 4, 2018
FINAL:#Sevens 111@ErieBayHawks 112@JBlackmon2: 24 points@Chriswood_5: 21 points, 12 rebounds
@drobbb3: 15 points, 11 rebounds
Ty Abbott: 19 points pic.twitter.com/UDCUf0am5A

— Delaware Blue Coats (@blue_coats) January 4, 2018
The uniforms were autographed and auctioned off after the game to benefit CHILD, Inc., which supports children and families in crisis in Wilmington, Delaware.