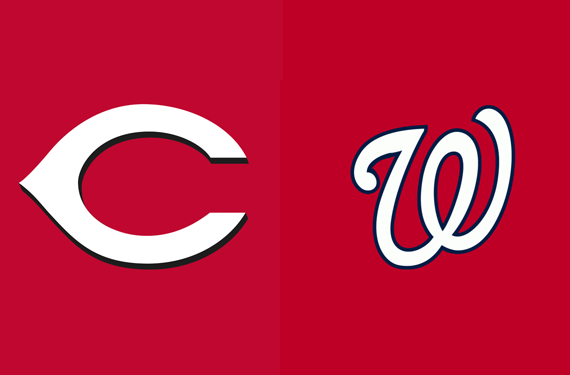 The 2018 Major League Baseball season is very quickly approaching, with pitchers and catchers reporting to spring training camps in just five weeks; it's with that knowledge that we now start to realize… we haven't heard a lot in terms of new team logos or uniforms for the upcoming season.
Hrm.
Aside from the fresh round of batting practice/spring training caps the league and New Era released in November, there's been nothing.
Well, fortunately the Cincinnati Reds and Washington Nationals are here to give us something new to look at as both teams are now offering new 2018 alternate jerseys for sale on the official MLB Shop site.
Starting off with Washington, who had actually unveiled this uniform to barely any fanfare back in December (while I was on vacation, hence the lack of coverage from us… sorry). The Nats debuted their new alternate look at the annual Nationals "WinterFest"; a blue top with "Nationals" scripted across the front. It's sharp and a welcome departure from the curly "W"'s and blocky "DC"s which have dominated the Nats alternate jerseys in the past.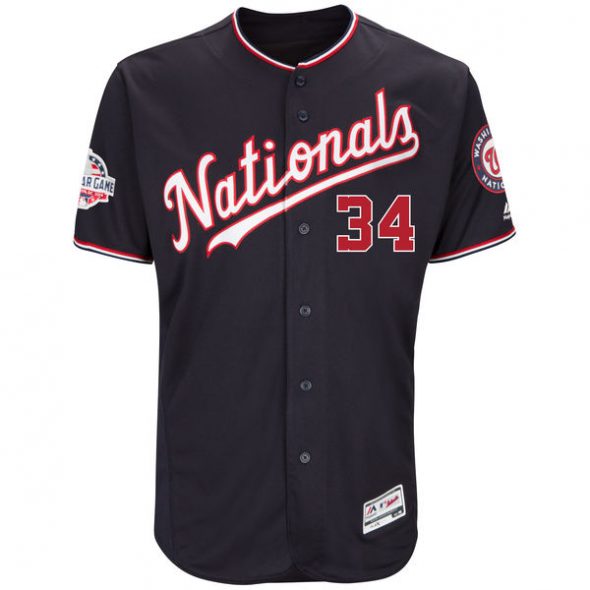 Red-white-blue piping is present at the cuff of each sleeve as well as around the neck, similar to their current road jersey. The primary logo is a patch on the left sleeve and the 2018 MLB All-Star Game logo will be worn on the right.
It does not appear to be replacing any of the Nats existing jerseys, simply another option being added to their rotation.
Moving on to the Cincinnati Reds, who did not do anything special when it came to making it known they're getting a new alternate uniform; it simply showed up on MLB Shop where one of our readers (@GuitaristRobDog) was kind enough to give us a heads up: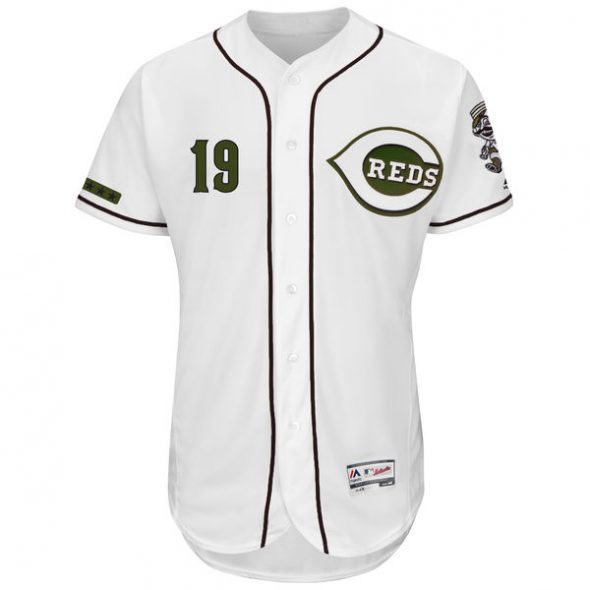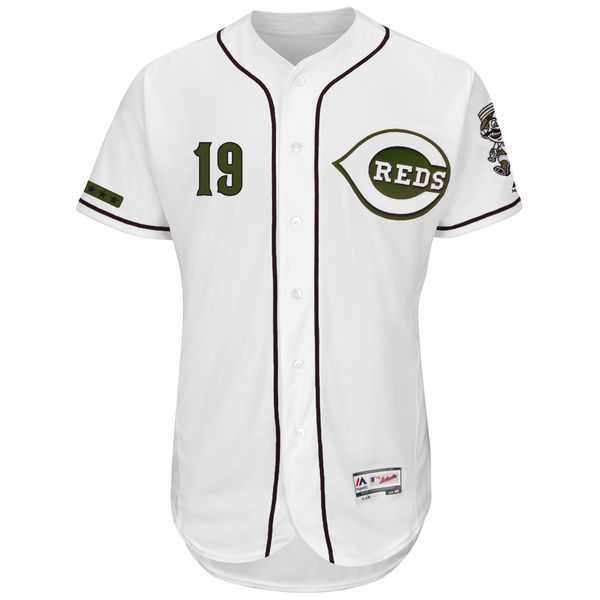 Yes it's another "camouflage" jersey, yes it's basically their Memorial Day design from 2017 (just white instead of grey), but hey at least replacing their camouflage design worn since the past 2014 season.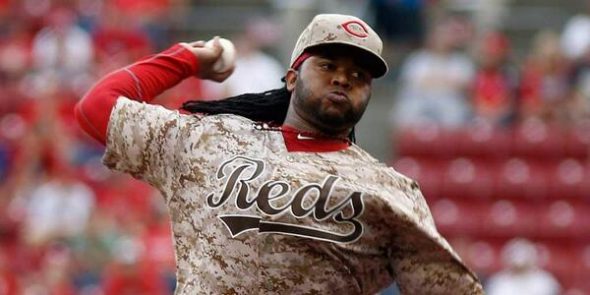 Not that we needed much confirmation beyond "it's on the MLB site" but both the Reds and Nationals jerseys have been confirmed to me as alternate uniforms for the 2018 season, as well as what's being removed – in the case of the Reds – to make room for them.
There's still time for more teams to make announcements of new looks but they better hurry up, I'm being told there are more changes to come and we should all keep a look out, like Rob did, to see if the new looks pop up on the MLB Shop site in the next few days and weeks.