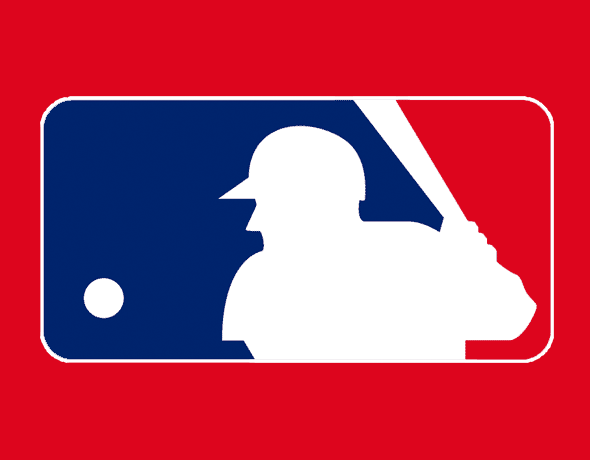 Today Major League Baseball put out a press release detailing some of the highlights of their upcoming 2018 regular season schedule.
Among the highlights — the Little League Classic in Williamsport returns on August 19th for a game between the host Philadelphia Phillies and the New York Mets; the Minnesota Twins host the Cleveland Indians for a pair in San Juan, Puerto Rico in April; and the San Diego Padres take on the Los Angeles Dodgers for a three-game set in Monterrey, Mexico in May.
That's all wonderful and all (baseball!) but they snuck a new logo on there too!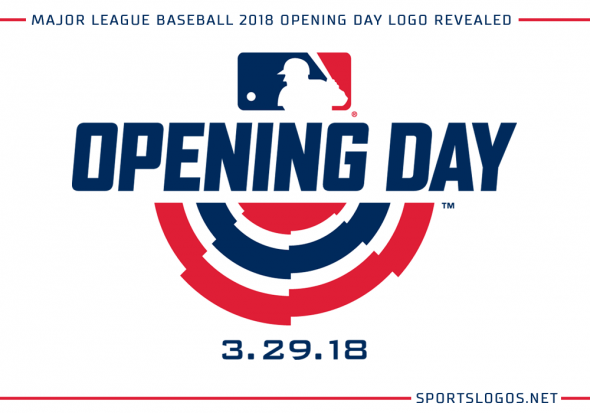 The logo for Opening Day was included on the release, a new design which shows a clean depiction of a waving banner, the red/white/blue bunting that adorns ballparks for the holiday-like atmosphere on opening day.
As someone who's seen Opening Day style guides in the past, I'm certain we're just seeing one special variation of this logo, there will most definitely be a more "primary logo" we'll see used more often adjusted slightly to highlight "2018" rather than March 29th.
Comparing this Opening Day logo with last year's: