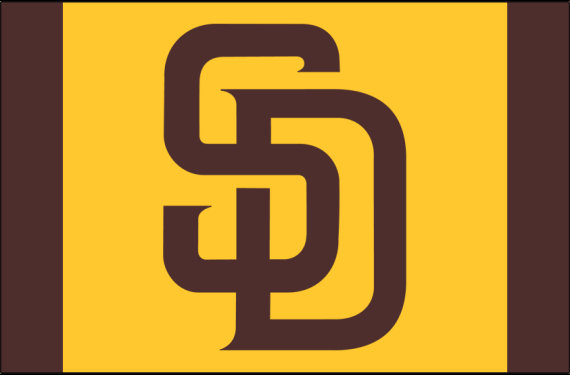 The San Diego Padres just might finally find their look… maybe.
Padres owner Ron Fowler appeared on a San Diego-based sports radio station yesterday and shared some of the club's thoughts on their potential new look.
Via The San Diego Union-Tribune:
"It'll probably be the 2020 season before we see anything." The owner said the team has commissioned a "major firm" to conduct a research study of quantitative data.
"We're going to show people examples of uniforms we think might make sense, and we have representatives of the brown," Fowler said in an interview on The Mighty 1090. "…I'm not a fan of, as Tony Gwynn used to say, the 'baby poop' brown-and-yellow uniforms. I think there's some brown that is very, very classy, and we'll see what the market tells us."
So brown is certainly being considered, just not the same, um, "baby poop" brown they wore back in the 1970s and 1980s.
This is good news.
Whether you're a fan of brown or not, it *is* the Padres; despite not wearing it as a primary team colour for nearly THIRTY years it's still the colour most associated with the franchise. It's only natural, they're the only team to rock the brown in Major League Baseball since the team of named for the colour left St. Louis for Baltimore in 1954, and they've brought it back numerous times in recent years as popularity in the old look increased.
San Diego has had a bit of an identity crisis since they joined the National League in 1969 wearing brown as their main colour trimmed with yellow for that inaugural season; they went on to wear various versions of that combination (some were terrible) through 1979 before orange was added to the palette for the 80s. Yellow was removed in 1985 with the Padres going with a brown-and-orange look until 1990. Brown was swapped out for navy blue in 1991 and has remained as the primary team colour ever since being paired with orange from 1991 through 2003, then "khaki" from 2004 to 2015, and finally now with yellow since 2016. During that same 2016 season the Padres brought back a brown and yellow version of their modern set as an alternate uniform, this design will continue to be worn in 2018.