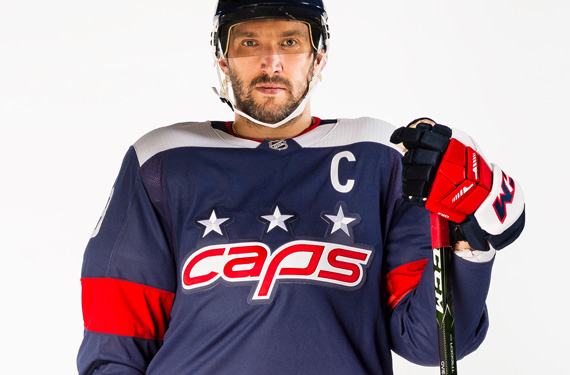 When you're playing at the home of the Navy, you go big and you go blue.
Today the Washington Capitals and Adidas unveiled the special uniform the team would be wearing for their outdoor game, the 2018 NHL Stadium Series at Navy-Marine Corps Memorial Stadium in Annapolis, Maryland on March 3rd.
The uniform is navy blue, the first time the Capitals have worn that as a main uniform colour in their franchise history, and features an abbreviated version of the team's logo across the chest – "caps" (rather than "capitals") is in red with three stars above, representing those found on the Washington, DC flag. These three stars are repeated on the side of the pants above a new white "W" logo (slightly different than the Winter Classic logo they used a couple years back); the "W" also designed with the Washington Monument in mind as a subtle nod to the famous memorial obelisk.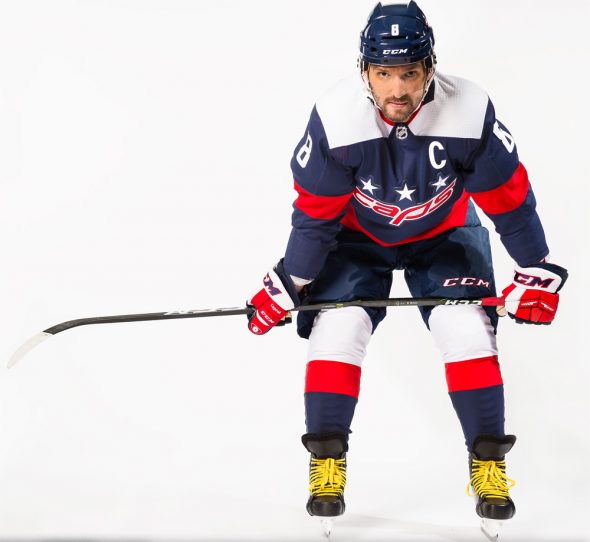 Everything about the design has been increased in size and boldness in order to improve visibility from the stands in the larger outdoor stadium venue, the audience at home will just have to deal with the gigantism inflicted upon the uniforms. The red stripe across the waist and arms, the socks — the white yoke around the shoulders an apparent tribute to the original Capitals road red uniform.
Inside the numbers of the back of the jersey is a grid-like pattern, I initially thought perhaps a nod to the pentagon but it is in fact patterned off of Pierre L'Enfant's original grid plan for the city.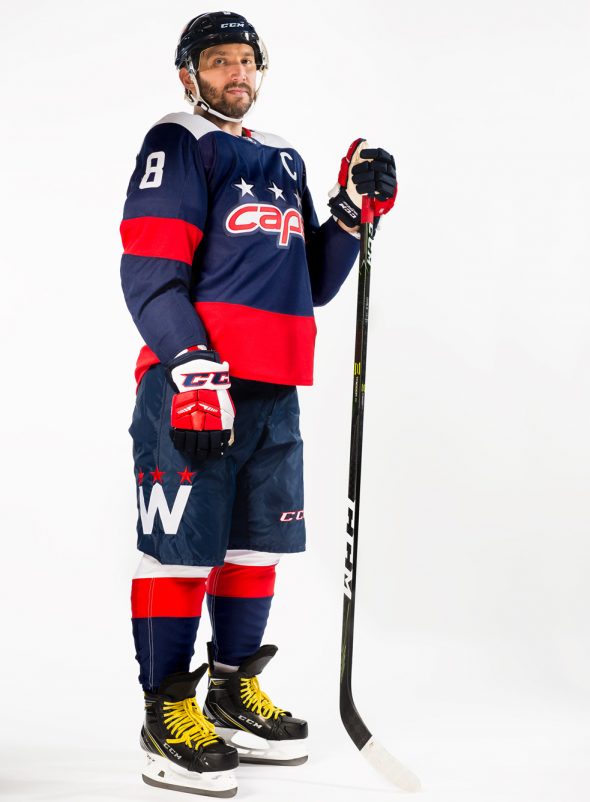 A full breakdown of all the design elements in our handy-dandy graphic here (click for larger version):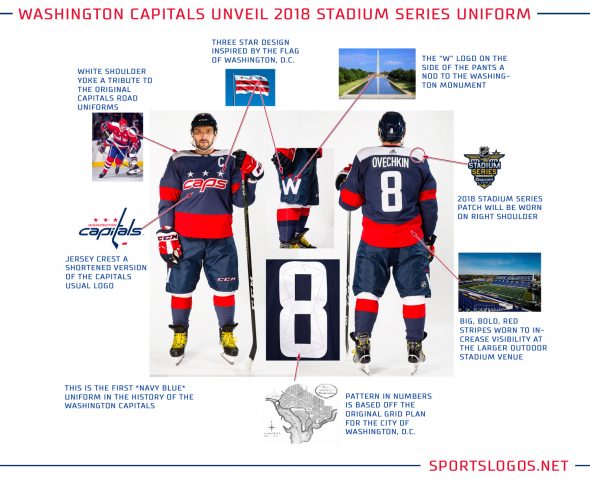 The Capitals will host the Toronto Maple Leafs for this game, seeing the Capitals are wearing blue we can safely assume the Leafs will be wearing white. We're unsure when the Leafs will be making their uniforms public but have been told by a few merchandisers that they expect to have them on sale by February 1st. So, before then at least.