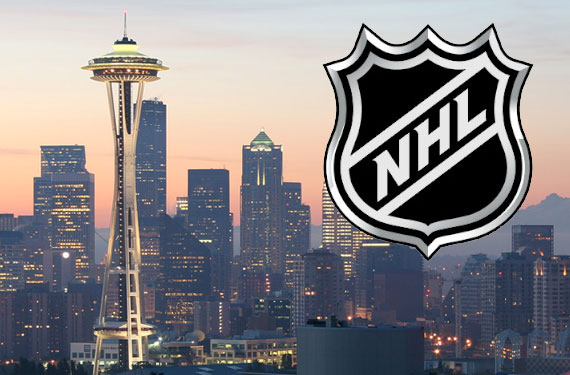 Could "The Whale" be returning to the National Hockey League? How about the Seals? Because both classic names appear to be possibilities within a large list of domain names registered Thursday by an employee of Oak View Group, the organization behind Seattle's NHL bid process — so says a post by Clark Rasmussen over at DetroitHockey.Net.
Thanks to Rasmussen, who was also a big player during the hunt for the Vegas Golden Knights name, we have a baker's dozen of potential names the Oak View Group appears to be considering for – what is very likely – a potential future NHL expansion team. Note: worth keeping in mind the NHL has not yet awarded the City of Seattle or the Oak View Group a team.
In addition to the usual Seattle-Pacific Northwest symbolism: Emeralds, Evergreens, Rainiers, Sockeyes, Totems; the list also includes three-and-a-half names which were used by NHL teams of yesterday: Cougars (Detroit, 1926-30), Eagles (St. Louis, 1935), and Seals (Various, 1967-70); Whales of course is the "and a half".
The full list:
Seattle Cougars
Seattle Eagles
Seattle Emeralds
Seattle Evergreens
Seattle Firebirds
Seattle Kraken
Seattle Rainiers
Seattle Renegades
Seattle Sea Lions
Seattle Seals
Seattle Sockeyes
Seattle Totems
Seattle Whales
Seattle Metropolitans, the name used by the 1917 Stanley Cup Championship team which played in the Pacific Coast Hockey Association (not the NHL, stop saying that people) does not appear to be included.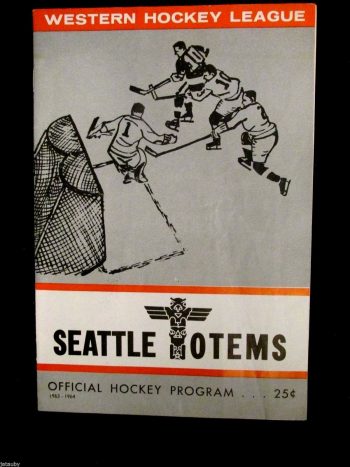 A few of these names have been popular choices for those in the logo/uniform concept community for years — Emeralds, Kraken, Totems have all been the subject of mock uniform and logo designs for a "one day" Seattle NHL team both on our SportsLogos.Net message board and elsewhere. Heck, Seattle Seals is what I named my "Make a Team" in NHL18 last month… alliteration and a single syllable is always welcome. Totems and Rainiers have both been used by sports teams in Seattle in the last few decades.
Firebirds, which is used by the Flint Firebirds of the OHL is an option despite their existence in the same league as the London Knights, the team the Golden Knights referenced for not being able to use "Las Vegas Knights" as their name. The Lethbridge Hurricanes are also confused.
If this is indeed the final list this organization is considering, I'm happy. I'm just glad none of these are like the Emerald City Green Bears… right, Vegas? (eh they're winning, they don't care).
The DetroitHockey.Net post goes into more detail on the registration process as well as why this appears to be legit enough to publish, check it out.
Poll Time!
[poll id="7″]