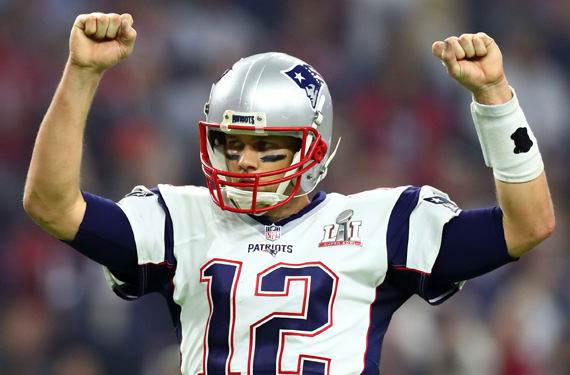 They may be the "home team" for the Super Bowl but the New England Patriots will not be dressing the part.
Announced this morning via their official Twitter account, the Patriots declared today that they will be wearing their road white jersey for the game two weekends from now in Minnesota. The Patriots are chosen as the home team because the Super Bowl alternates home team based on conference from year-to-year; last year the NFC's Atlanta Falcons were the "home team", the AFC's Denver Broncos the year before.
But why? Superstition, of course!
The Patriots didn't even try to shy away from it, stating right in the tweet, "team is 3-0 in white in Super Bowls under [head coach] Bill Belichick".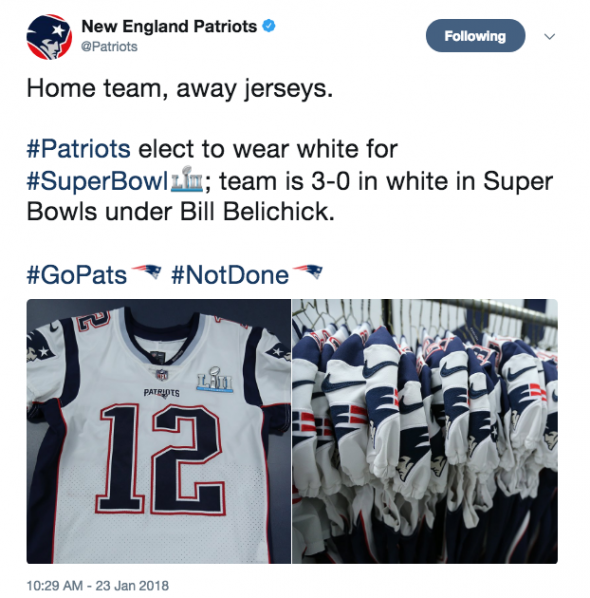 It's not just the New England Patriots seeing success wearing white… are you ready for this? Over the past 13 years the team wearing white is 12-1. Not a typo! Since Super Bowl XXXIX in 2005 (the last time the Patriots and Eagles met in the Super Bowl); only the Green Bay Packers wearing green at Super Bowl XLV in 2011 have won while wearing a dark jersey.
That's insane. And there's no explanation for it.
Overall teams in white have won more often than their opponents, through 51 games teams wearing white are 33-18 all-time, a winning percentage of .647.
Let's take a look: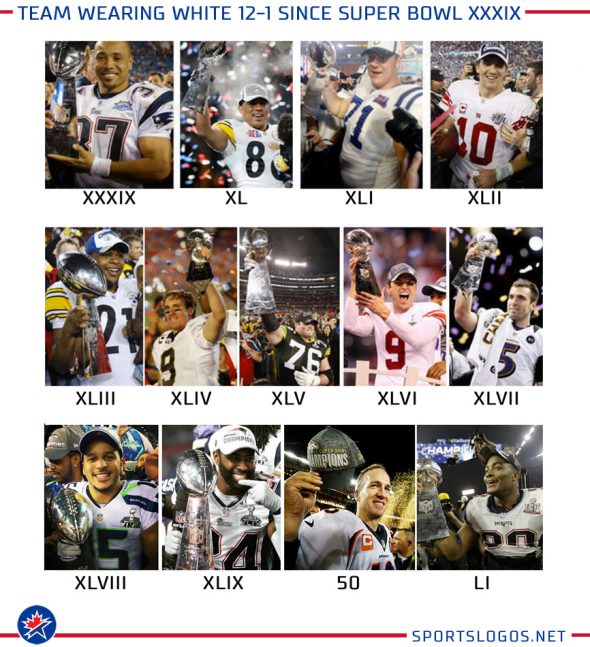 The Patriots are the second team to cite superstition for choosing white in the big game, the Denver Broncos noted their terrible play wearing orange in previous Super Bowls when they decided on white for Super Bowl 50.
Featured photo © Mark J. Rebilas-USA TODAY Sports