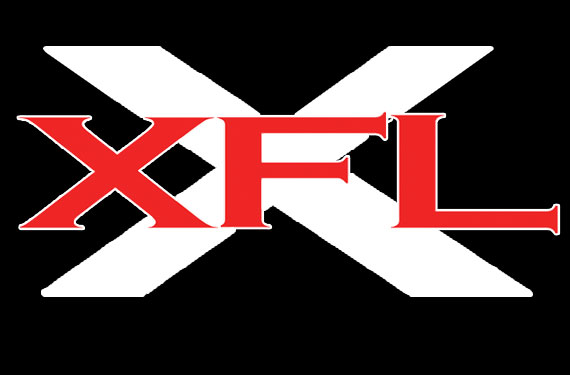 Like a periodical cicada, the XFL appears to be returning after being buried for seventeen years.
Original XFL owner Vince McMahon is set to make a "major sports announcement" this afternoon, this just a month after Alpha Entertainment – a company McMahon is involved with – had trademarked "XFL" with the USPTO for "entertainment services in the nature of professional football games".
Hmm…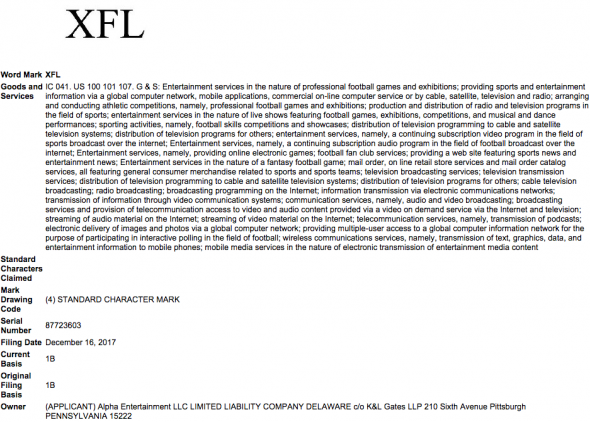 Time to dust off those "HE HATE ME" Las Vegas Outlaws jerseys!
ESPN.com appears to be the first to make the announcement of McMahon's event today public.
McMahon's Alpha Entertainment company has also recently registered "UrFL" and "URFL" both also for use in "professional football games", possibly an alternate name being considered? Both URFL variants were registered three months before "XFL" was.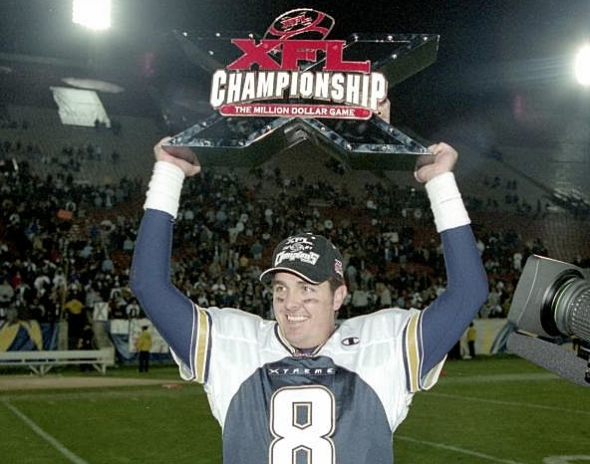 The XFL launched in 2001 to great fanfare with many on-air personalities from McMahon's World Wrestling Federation (now WWE). The league fizzled quickly as interest faded after week one despite some interesting new takes on the rules of the game including allowing players to wear nicknames on their jerseys, no kicks allowed for extra points and a face-off style scrum for the ball to determine who wins the coin flip. By the time the championship game, titled "The Million Dollar Game" after the cash prize players were given for winning arrived people had long tuned out and the league folded up following the one season.
The original XFL had teams in Birmingham, Chicago, Las Vegas, Los Angeles, Memphis, New York/New Jersey, Orlando, and San Francisco.
Check out the logos of the original XFL and their teams here
***
UPDATE Jan 25/18 (11:43am ET): It appears the XFL and it's name are indeed returning, thanks to this screencap sent to us by Twitter user @LocalSoundwave ; the logo appeared during a test video stream and was caught by @tagropemag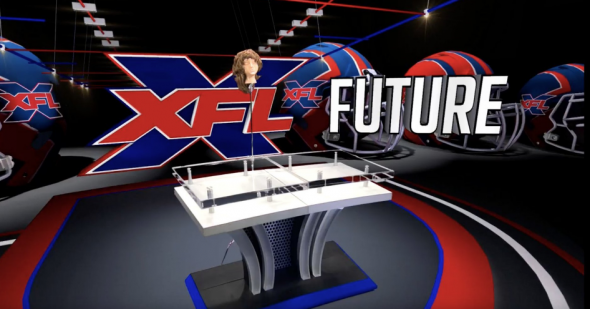 Check out the logo, ignore the floating head
UPDATE THE SECOND (Jan 25/18 5pm ET):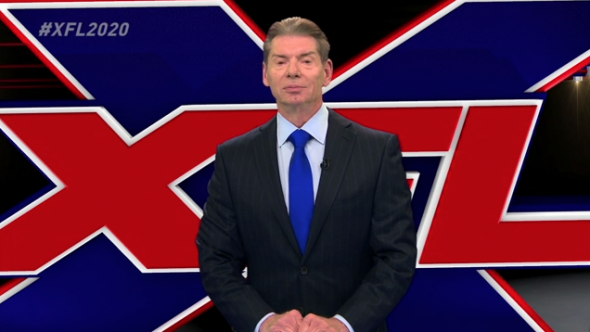 Vince did indeed announce the XFL was returning this afternoon, McMahon said it will begin in 2020 with eight league-owned teams. Teams will play a ten game schedule and there will be two rounds of playoffs.
The league will be without the silly gimmicks and will instead focus on what the fan wants to see in the game offering the example "if you don't want half time or maybe you want shorter commercial breaks". McMahon also added that players will not be permitted to play if they have a criminal record of any kind and that political stances will be kept off the field.
A better look at the new red, white, and blue logo: