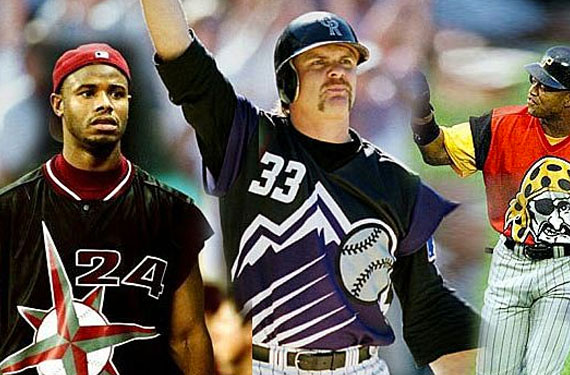 I'm very happy about this news.
The Seattle Mariners today announced that they will be celebrating the twentieth anniversary of the first-ever "Turn Ahead the Clock Game" which was played between the Kansas City Royals and Seattle Mariners at the old Kingdome on July 18, 1998.
The anniversary game that will be played between these two same clubs in Seattle will be on June 30th, and oh yes, they're wearing future uniforms.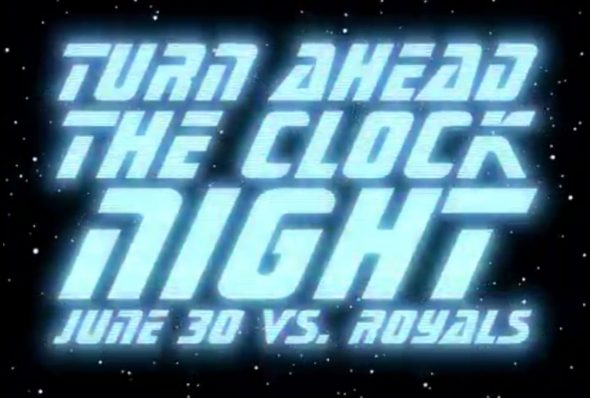 The Mariners haven't released an image of the uniform they'll be wearing for the game yet but I have been told they will be the same design as what the club wore originally in 1998: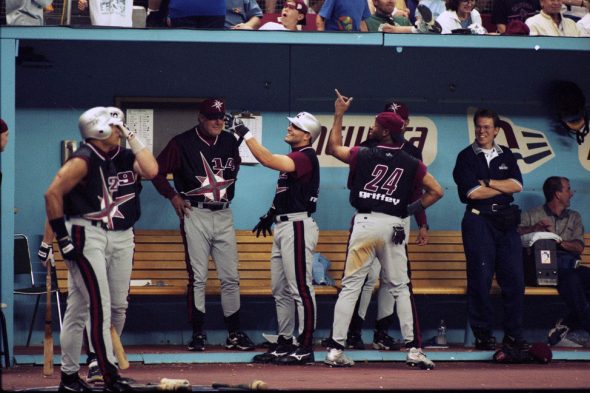 The visiting Royals (via their Twitter account) have been kind enough to share their uniform…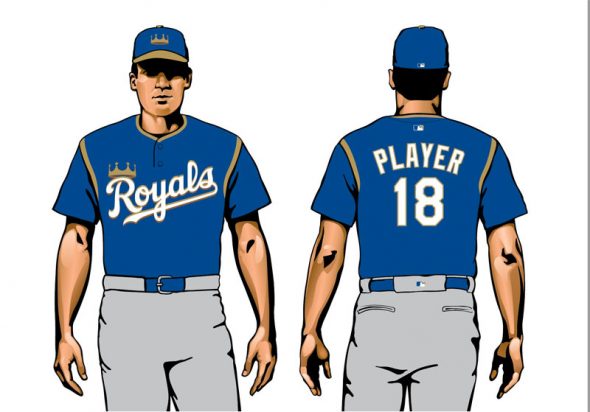 Which is quite different, but in a good way, from the garish all-gold (with teal sleeves?) look they went with originally in 1998: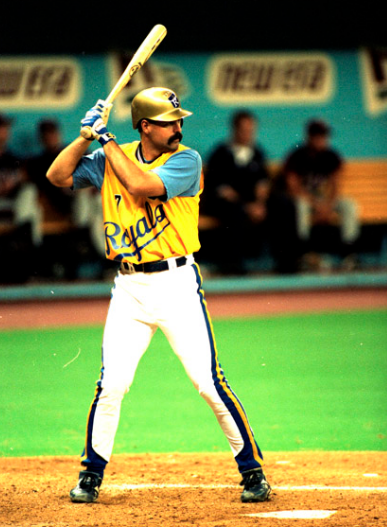 Turn Ahead the Clock night was pitched by Mariners marketing man Kevin Martinez in the late 1990s as a fun alternate take on the "turn back the clock" games that had started growing in popularity throughout baseball. The first game in 1998 was set in the year 2027 and included a Seattle Mariners 50th anniversary logo on the outfield wall.
The league got involved the following season the event was sponsored by Century21 (get it?) and was adjusted to take place in 2019 (hey, that's next year!) – most memorably was the uniforms worn by the New York Mets who had predicted their own relocation to the planet Mercury by then. Presumably fans got so tired of the team they just finally fired them into the sun, missing slightly. *bows*
Hopefully this is a sign of things to come in 2019, the 20th anniversary of the promotion across the league. I've always thought bringing back the "future uniforms" would be a great design for the Players' Weekend in August.