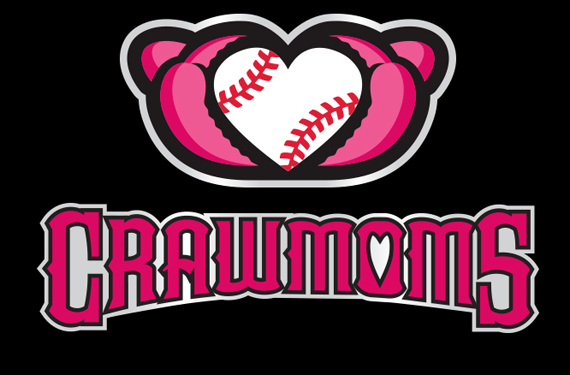 The Hickory Crawdads, Single-A affiliate of the Texas Rangers, ruffled some feathers when they announced that they would rebrand as the Hickory Crawmoms—without revealing right away that the rebrand was temporary.
"After 25 seasons of being the Crawdads, we decided that it was time for a change," said Crawmoms General Manager Mark Seaman in a press release. "This change has been long overdue and we are excited to finally be making things right."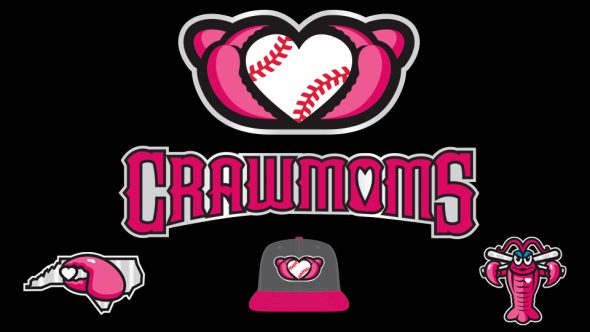 The press release included a quote from famous mother Marge Simpson praising the move, and another from noted misogynist Peter Griffin, decrying, "It is widely known fact that moms are the better parent, the Crawdads were all we dads had left. How could they take this away from us?"
In spite of the obvious tongue-in-cheek nature of the announcement, some fans on social media were up in arms, with several declaring that they were shifting their allegiance to the nearby Asheville Tourists. The Tourists, seizing an opportunity, praised the team's new website, crawmoms.com, which when you click on it, redirects to the Tourists' home page.
Congrats to our Sally league friends the @HickoryCrawdads on their fun name change to "The Crawmoms"! Head over to their new website https://t.co/BQKcVbiykc – it's awesome! https://t.co/l3Gk9UFOYO

— Asheville Tourists (@GoTourists) January 26, 2018
Even Dan Simon of Studio Simon, who created the Crawdads' identity, was in the dark. "News to me!" he exclaimed, when I asked him about the rebrand.
Later in the day, the Crawdads let fans in on the joke, revealing that the Crawmoms brand would be worn for Mothers Day weekend.
BREAKING NEWS: We tricked you! The Crawdads will become the Crawmoms ONLY on Mother's Day Weekend May 11th-13th! I hope you guys enjoyed this, as much as our staff did! #CrustaceanNation #DadsBeforeMoms pic.twitter.com/7rTanucXTS

— Hickory Crawdads (@HickoryCrawdads) January 26, 2018
The Crawdads' initial press release later included the addendum: "Note: This article was published as a joke" and redirected readers to the actual details of the promotion.