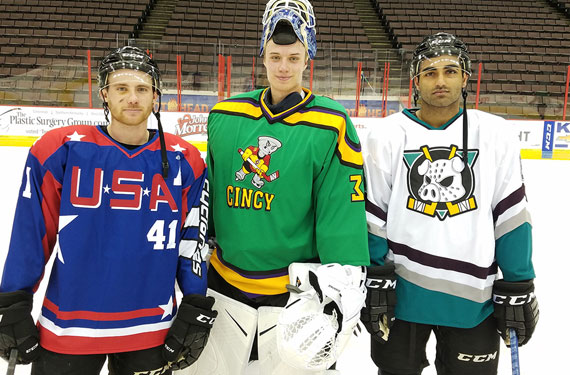 The ECHL's Cincinnati Cyclones will take to the ice tonight in not one but three promotional jerseys, all of them commemorating the 25th anniversary of the classic hockey movie The Mighty Ducks. The jerseys were designed by Jeff Tasca of Athletic Knit, who went to great lengths to make sure the promotional jerseys matched those in the film.
"These were based on the three movie jerseys, so I had to do some research into the jerseys, number, and name fonts," Tasca said. "Since there were a lot of jersey knock-off images out there I looked at a lot of movie screen captures and official movie prop images to get the numbers as right as I could."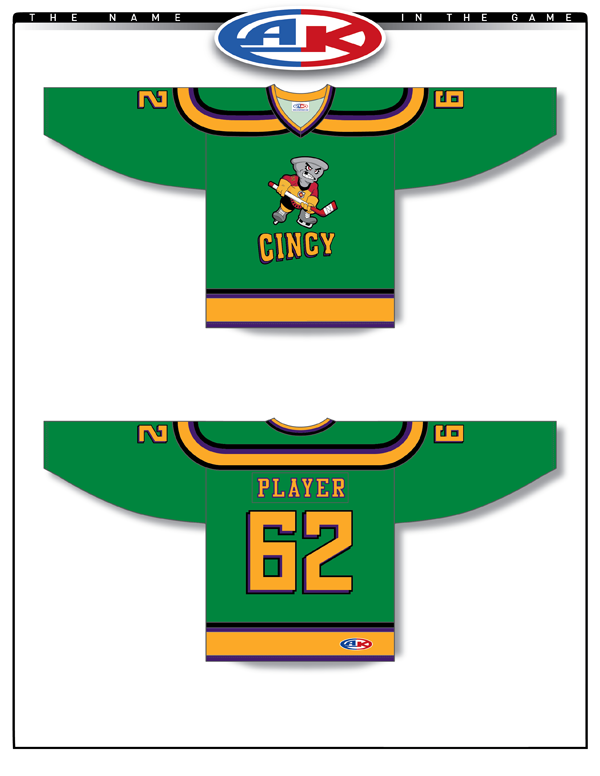 In the first period of tonight's game, the Cyclones will wear jerseys derived from those worn in the first Mighty Ducks movie by the District 5 team that would win the state pee wee championship. Tasca replaced the signature duck from the movie with the Cyclones' mascot Twister, and swapped out the Ducks legend with "Cincy."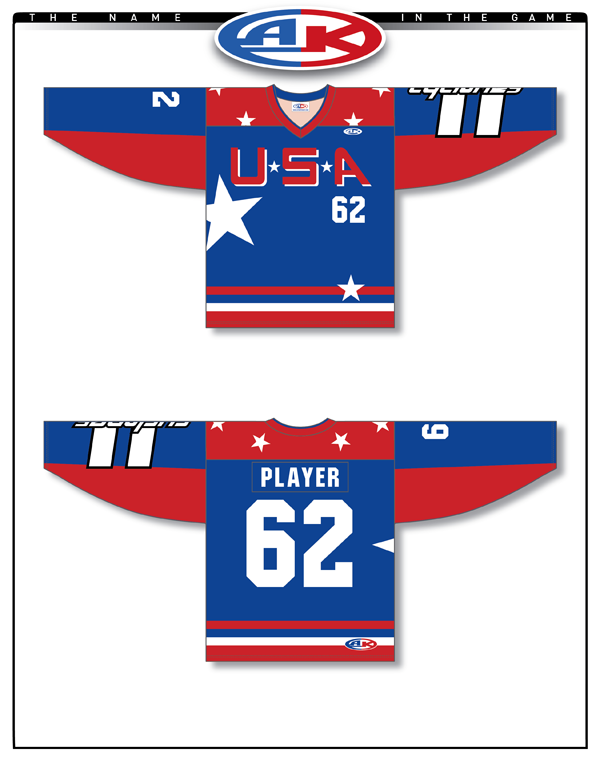 In the second period, the Cyclones will wear Team USA jerseys that the team wore in the Junior Goodwill Games in the sequel, D2: The Mighty Ducks.
"For the Ducks Team USA jerseys," Tasca said, "I looked up a lot of the movie references and then once I had the design, logo, and numbers figured out, I looked at ways to add in the Cincinnati Cyclones identity to the concept. It ended up, I put 'CYCLONES' on the sleeves replacing the 'HENDRIX' logo from the movie, using the same font style that was on the movie jerseys."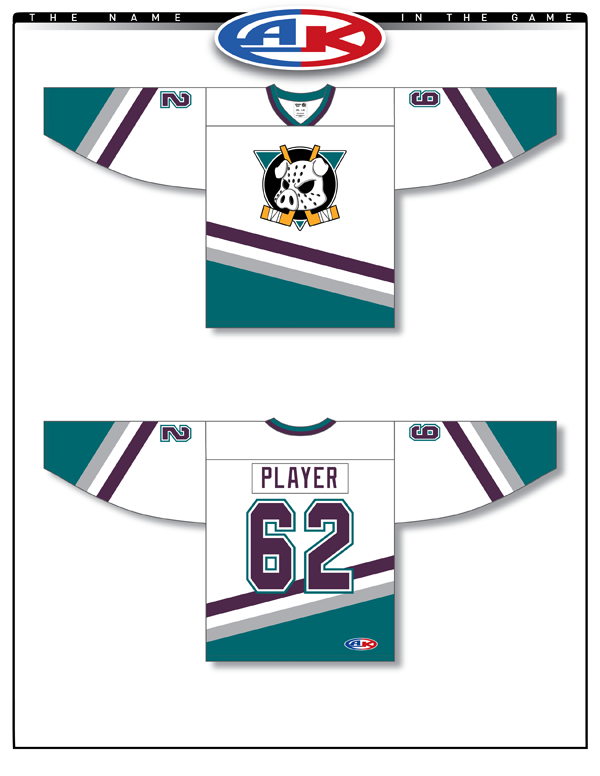 The Cyclones' quick-change artistry will culminate with jerseys based on those that the team in the movie changed into mid-game before their dramatic shoot-out win over those bastards from Team Iceland—swapping out Anaheim's duck for the Cyclones' mascot, Puckchop.
"For the Anaheim-style jerseys I used the Anaheim number and name fonts from that jersey era," Tasca said. "We wanted to make sure they looked as close to their on-screen counterparts as possible."
All of the jerseys will be auctioned off to benefit the team's charity.