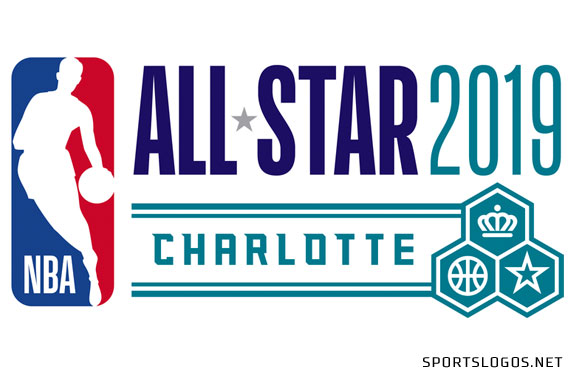 You know how everyone just loves that the NFL is doing the same logo every year for the Super Bowl? Well giddy-up, because it looks like the NBA's joining the party with their All-Star Game.
Like the logo used for the 2018 NBA All-Star Game in Los Angeles later this month, Charlotte's 2019 NBA All-Star Game logo – unveiled this morning by the league – is a stacked horizontal wordmark with the NBA logo as the main focus.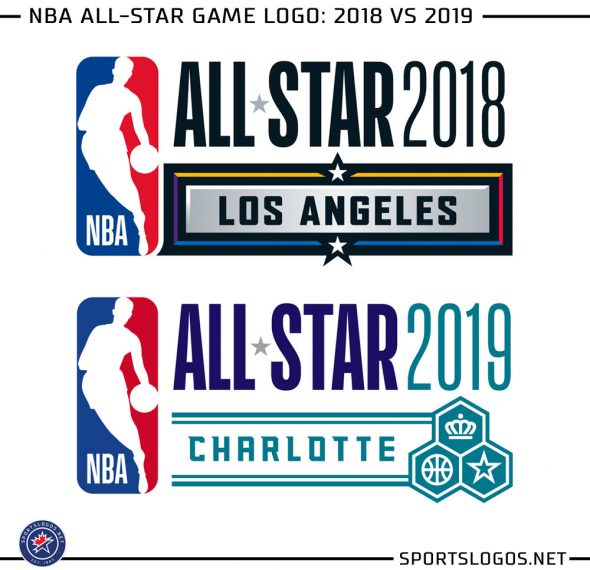 To the right of the NBA logo is "ALL*STAR 2019"  in the Hornets' colours of purple and teal. To the bottom right of the logo is the Hornets' hive pattern, a crown at the top for Charlotte's Queen City nickname, a star and ball below for the game itself.
Hooray.
This isn't what we usually see in the All-Star Game either (in *any league*… well aside from the aforementioned NFL). Looking back at the past two years versus the ~30 or so which preceded it.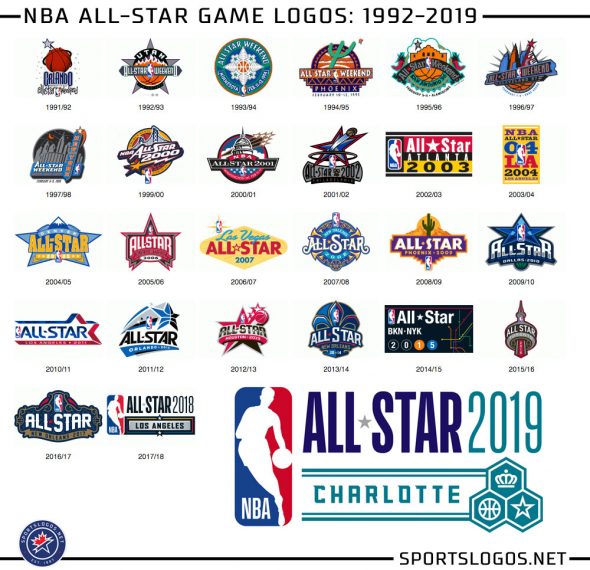 It's unfortunate, but we might as well get used to it in this league because this logo style is certainly a thing now with the NBA; their new Draft, Playoff and Finals logos all follow this same format: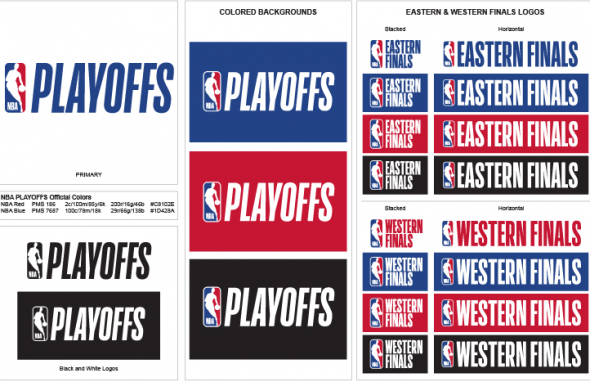 The 2019 NBA All-Star Game will be played in Charlotte on February 17, 2019.