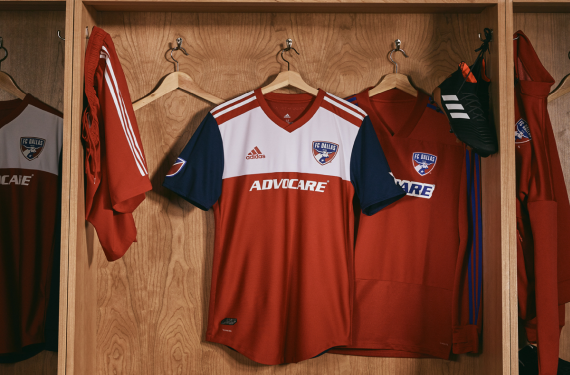 Another Major League Soccer club has unveiled their new home look for 2018 and this time it's FC Dallas. If you're a fan of a club that was nicknamed the "Hoops" wearing a kit with hoops on it, then you will be disappointed once again. They haven't worn red-and-white hoops since the 2013 season and it won't happen for the 2018 and 2019 seasons after they committed to this kit.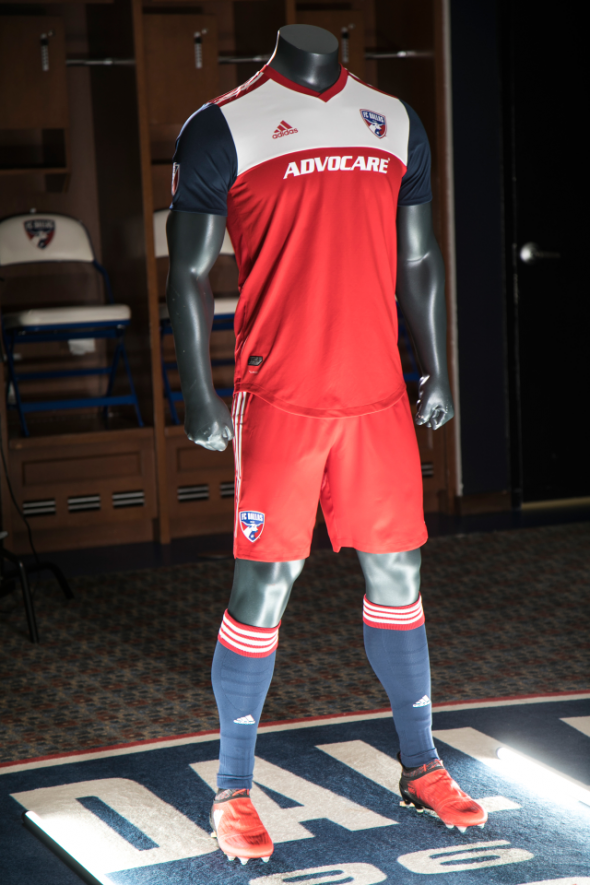 If you're a fan of a team deep in the heart of Texas dressing like a team that's absolutely proud to be from Texas, then this is the kit for you. FC Dallas officially revealed their primary look for the next two seasons and it's a very simple looking kit that makes it very clear what the inspiration behind its design is.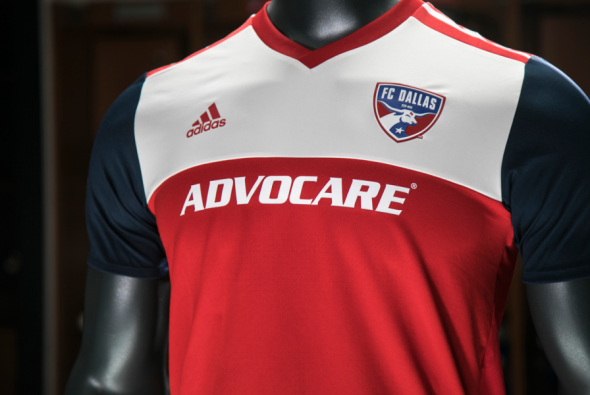 The phrase "Pride of Texas" is placed on the back of the shirt near the back neckline and that basically sums up the design of this entire kit. The right-hand sleeve is adorned with a lone star with the initials "LH" for Lamar Hunt placed inside of the star, and the rest of the kit is red with a white space around the chest area. Again, it's a very similar look to what you'd see on the famous Texas flag.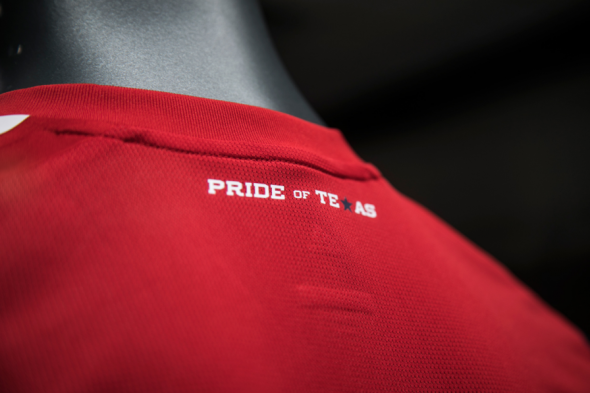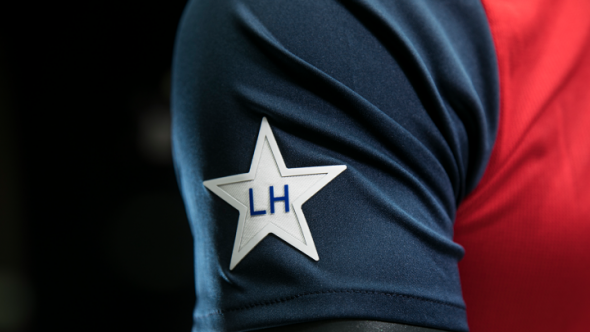 The only semblance of any sort of hoop design is found on the top of the socks and even then, that's more of just Adidas placing their three stripes design on the socks than any intentional hoop design.
Overall, it's a simple kit and it's probably the furthest departure from their hoop look since the club re-branded to become FC Dallas back in 2005 (and you can check out their kit history here). Combine that with the Philadelphia Union dropping their gold center stripe and maybe 2018 could be the year that we see more MLS teams move away from their trademark looks. We'll see what the future holds as the clubs continue to unveil their new looks.