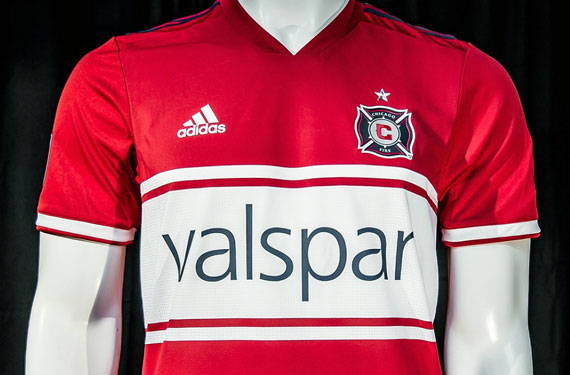 The Chicago Fire are the latest MLS club to unveil their new uniforms this week, releasing the new look earlier this morning.
Features of the new kit include a patch on the jocktag celebrating the the 20th anniversary of the Fire winning both the MLS Cup and the Lamar Hunt U.S. Open Cup in 1998, otherwise known as the "Double"; the celebration of this double continues with double-white bars on the front of the jersey – a nod to their inaugural season kits from 1998.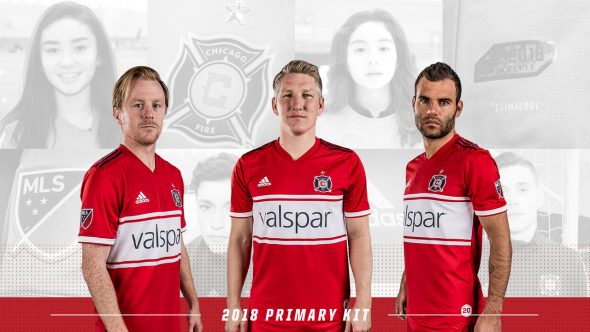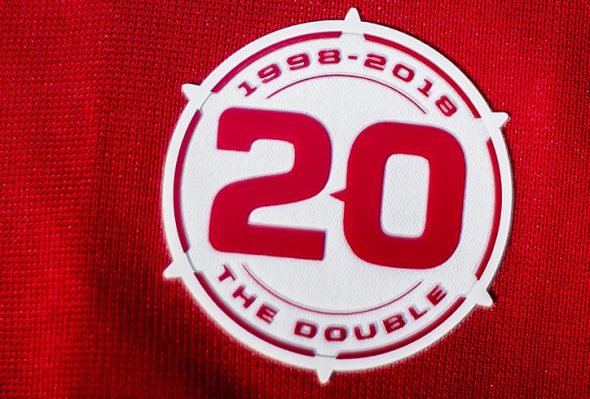 The shoulders feature blue striping to match their secondary kit; numbers, names and sleeve trim are all white. On the back of the jersey are four six-pointed stars from the design of the Chicago city flag; the second star (as always for this team) is red in remembrance of the Great Chicago Fire of 1871.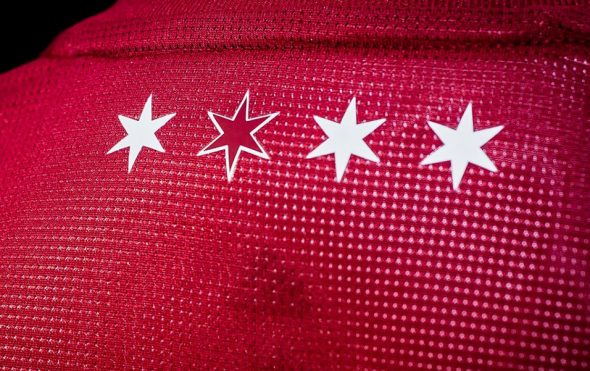 Compare with their uniform from last season, you can see additional changes to the collar. An overall improvement in my opinion.
All photos in this article courtesy the Chicago Fire.