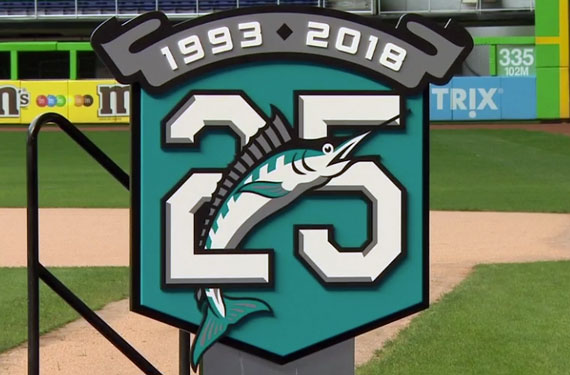 The Miami Marlins, winners of two World Series Championships, took a break from their annual off-season purge to unveil the logo celebrating the 25th anniversary of their 1993 expansion season.
Featuring a very welcome return to teal, the colour the team used predominantly along with black and silver during their time as the Florida Marlins from 1993-2011, the logo shows the original marlin leaping through a "2" and a "5" with the years 1993 * 2018 above on a silver ribbon. There are no traces of the current look to be found on the logo.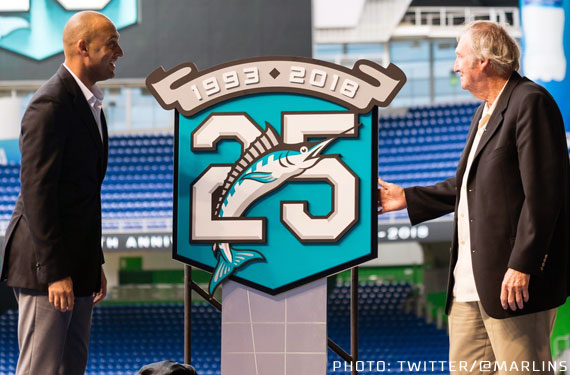 The logo will be worn as a sleeve patch on each of the Marlins jerseys during the upcoming 2018 regular season.
Miami also announced that they would be wearing throwback uniforms from the 1993 season during a weekend series against the San Diego Padres, June 8 – 10th (Padres, '93 throwbacks please). Here's a look at the uniforms they'll be wearing for those games: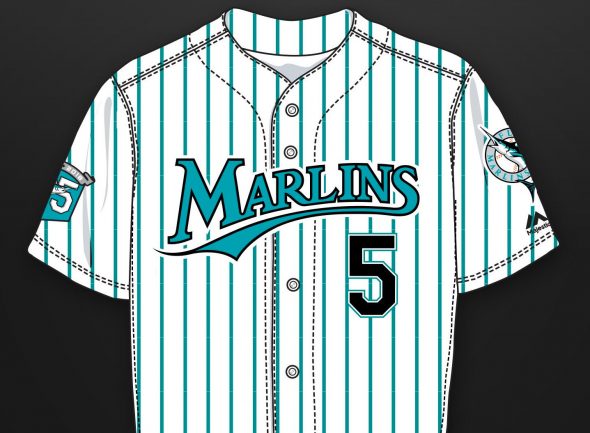 The Marlins joined the National League in 1993 as the Florida Marlins sporting bright teal caps with white jerseys featuring teal pinstripes; a colour Major League Baseball had never seen before; as with anything bold and innovative its use was diminished over the years eventually being replaced by black as the primary team colour.
In 2012 the Marlins rebranded as the Miami Marlins, moving into a new ballpark and adopting a black and orange colour scheme.