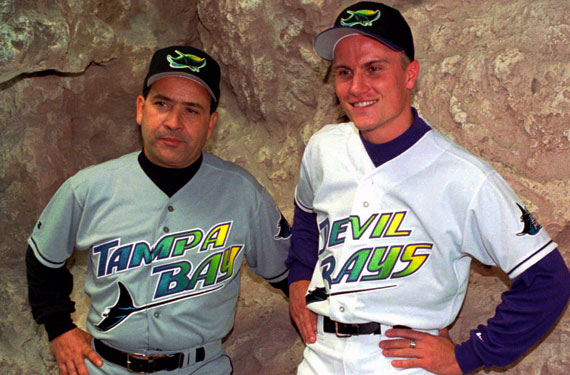 Suddenly it's the 1990s all up in here.
Just a day after the Marlins, their same-state cousins in Miami, unveiled their '90s throwback uniform, the Tampa Bay Rays have done the same!
Along with the 20th anniversary patch we'd already seen earlier this week, the Rays announced they'd be wearing their 1998 expansion season uniforms for four games in 2018, rainbow gradients and all.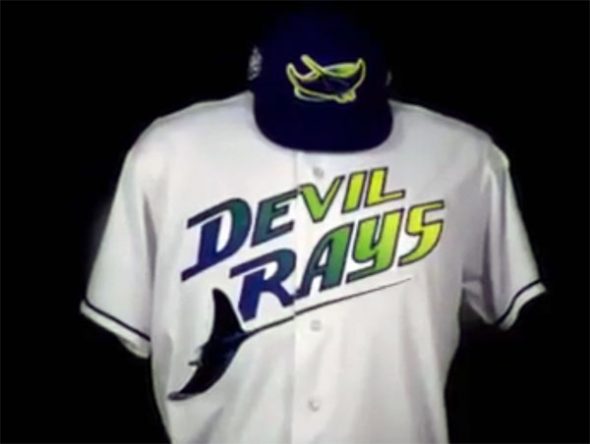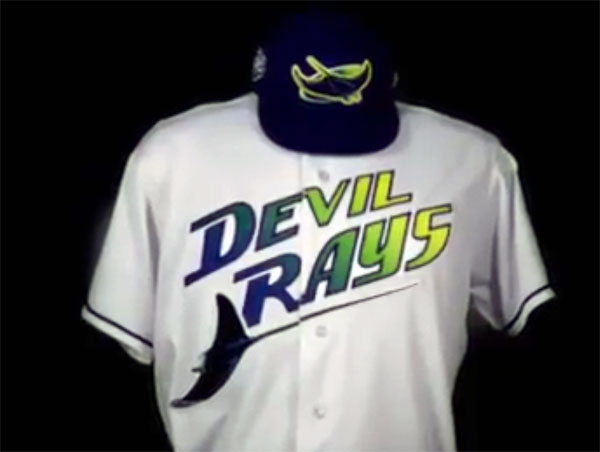 Those games:
March 31st vs Boston
June 9th vs Seattle
June 23rd vs NY Yankees
September 8th vs Baltimore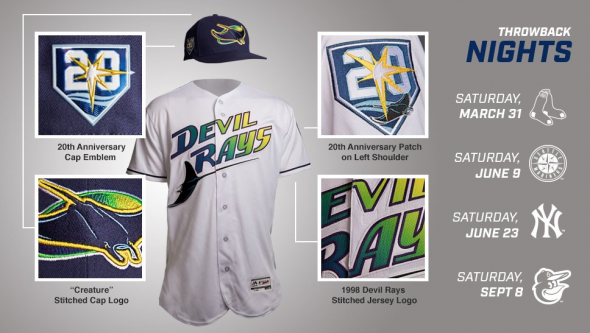 I imagine three of those teams will not have any issue wearing their 1998 road uniforms for the games.
For four games #Rays will wear these throwback Devil Rays jerseys and caps – March 31, June 9, June 23, September 8 pic.twitter.com/ViWLM1Jb1M

— Marc Topkin (@TBTimes_Rays) February 7, 2018
There is also a new 20th anniversary cap which features their original cap design re-coloured in the modern 2008-18 team colours (awesome):
#Rays 20th anniversary caps pic.twitter.com/bBVl2muKxe

— Marc Topkin (@TBTimes_Rays) February 7, 2018
As mentioned earlier the 20th anniversary patch was officially released as well, the patch will be worn on the side of their caps and jersey sleeves throughout the 2018 season:
#Rays unveil the franchise's 20th anniversary season new uniform elements during a press conference in the club house #mlb pic.twitter.com/9elbdDtkKt

— Dirk Shadd (@DirkShadd) February 7, 2018
A look back at this plus the past anniversary logos in the history of the Rays/Devil Rays: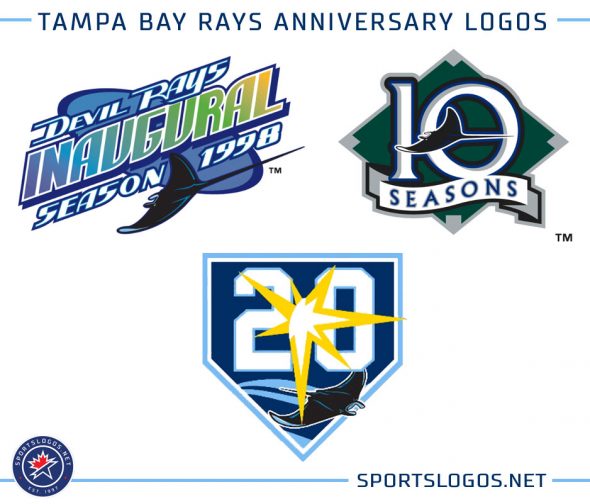 The team *also* snuck in a slight change to their primary logo, on the Rays new "logo and uniform history page" (competition!) they noted their simple "RAYS" wordmark logo is the primary logo from "2018-Present" with their diamond logo listed as "2008-2017" so…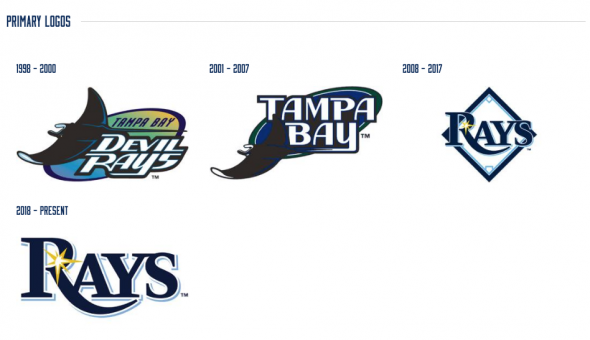 There's your new Tampa Bay Rays primary logo I guess?
The Rays originally wore the rainbow gradients from 1998-2000, the uniforms were simplified greatly for the 2001 season before the total re-brand happened in 2008.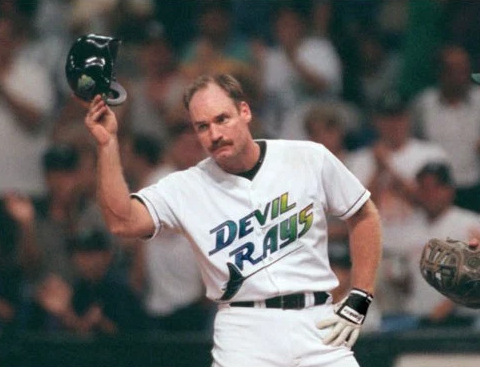 Hall of Famer Wade Boggs played in this uniform and recorded his 3000th career hit (a home run!) while wearing it.
The Rays will be doing throwback-themed giveaways throughout the season in addition to the retro uniform games, including bobbleheads and (I want one!) Hawaiian shirts featuring Devil Rays/Rays logos throughout the years: